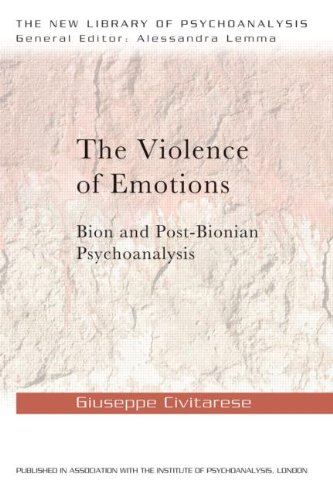 Book Details
Publisher : Routledge
Published : January 2013
Cover : Paperback
Pages : 240
Category :
Psychoanalysis
Catalogue No : 33575
ISBN 13 : 9780415692137
ISBN 10 : 9780415692
Also by Giuseppe Civitarese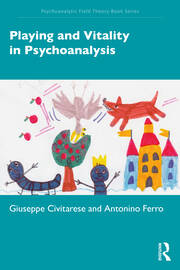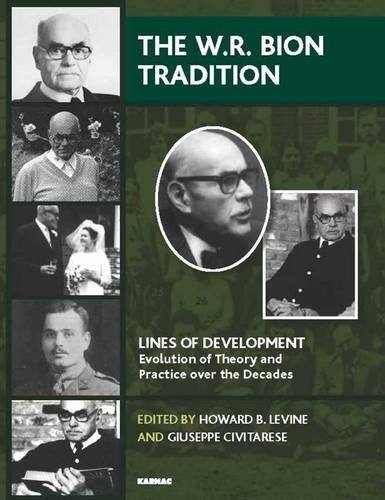 In The Violence of Emotions the author marries an ability to introduce the reader to the intimate climate of an analytic session with a passionate rereading of Bion. To emphasize both the empirical nature of psychoanalysis and its extraordinary capacity to engender illuminating hypotheses concerning the functioning of the mind, clinical examples alternate with theoretical argument. The psychoanalytic model espoused by Giuseppe Civitarese in his approach to both is analytic field theory. Developed by various authors, including Ferro, commencing with Bion and continued with contributions from the Barangers, Grotstein and Ogden, the theory of the analytic field reveals the social nature of subjectivity and, in clinical work, the intersubjective and dreamlike climate in which a psychoanalytic session unfolds. This leads to a new way of interpreting the facts of analysis.
Topics of discussion include:
* Transcending the caesura as Bion's theoretical method
* Hypochondria as de-subjectivation and narrative genre in analysis
* The aesthetic conflict and alfa function Bion's search for ambiguity
* The casting of characters in the analytic dialogue
* Metaphor of text and translation in Freud and Bion
Yet the book has an even more specific objective, focusing attention as it does on the central importance of emotions in mental life and of aesthetic experience as the model of what truly happens in analysis. This is an aspect which the author rediscovers and explores in the thought of Bion and his successors, and which he regards as a way of investigating the deepest and most primitive levels of mental life. This book will be of great interest to psychiatrists, psychoanalysts, and psychotherapists.
About the Author(s)
Giuseppe Civitarese is a psychiatrist and training and supervising analyst of the Italian Psychoanalytic Society (SPI) and a member of the of the American Psychoanalytic Association. He lives and is in private practice in Pavia, Italy. He is the editor of the Rivista di Psicoanalisi, the official journal of the SPI.
You may also like