Advances in Contemporary Psychoanalytic Field Theory: Concept and Future Development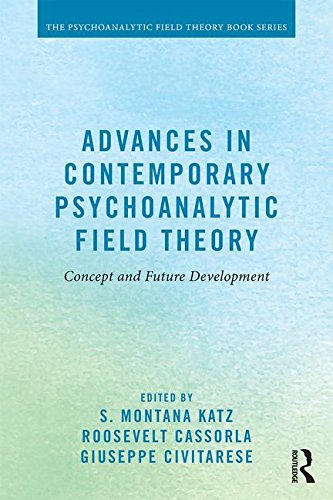 Book Details
Publisher : Routledge
Published : 2016
Cover : Paperback
Pages : 216
Category :
Psychoanalysis
Catalogue No : 39197
ISBN 13 : 9781138884632
ISBN 10 : 1138884634
Also by Giuseppe Civitarese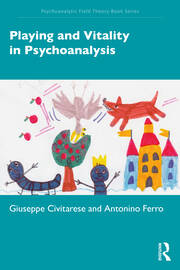 Also by S. Montana Katz
Field Theory is a powerful and growing paradigm within psychoanalysis, but has previously been split between various schools of thought with little overlap. In this book, a distinguished group of contributors from across all perspectives on Field Theory examine its uniting factors and set out future developments and directions for the paradigm within psychoanalysis. Advances in Psychoanalytic Field Theory represents the work developed for the first international meeting of the International Field Theory Association.
Founded in 2015 to offer a community for those interested in psychoanalytic field theory and promote its understanding and further development, IFTA recognizes all models of psychoanalytic field theory and seeks to foster communication amongst psychoanalysts working in different models, languages and parts of the world. At the first ever meeting of IFTA, an international group of psychoanalysts participated in a roundtable discussion of the different contemporary models of psychoanalytic field theory. Each participant wrote a paper in advance of the meeting, which were all shared among the group beforehand and then discussed together. These feature as the chapters in this volume, whilst a thirteenth member offers a unifying overview of all the papers. Each chapter provides new, contemporary ways of approaching field theory. Key excerpts from the discussion of the meeting are also featured throughout to give a flavour of the collaborative efforts of the participants.
The emphasis of this book is on generating mutual understanding of the different models of field theory, their underlying concepts, and heuristic principles. Drawing on insights from literature, critical theory and philosophy as well as psychoanalysis, this book sets out a program for the future of Field Theory.Advances in Psychoanalytic Field Theory will appeal to psychoanalysts and mental health care practitioners as well as academicians in philosophy, psychology and literature.
About the Editor(s)
Giuseppe Civitarese is a psychiatrist and training and supervising analyst of the Italian Psychoanalytic Society (SPI) and a member of the of the American Psychoanalytic Association. He lives and is in private practice in Pavia, Italy. He is the editor of the Rivista di Psicoanalisi, the official journal of the SPI.
You may also like