The Tavistock Century: 2020 Vision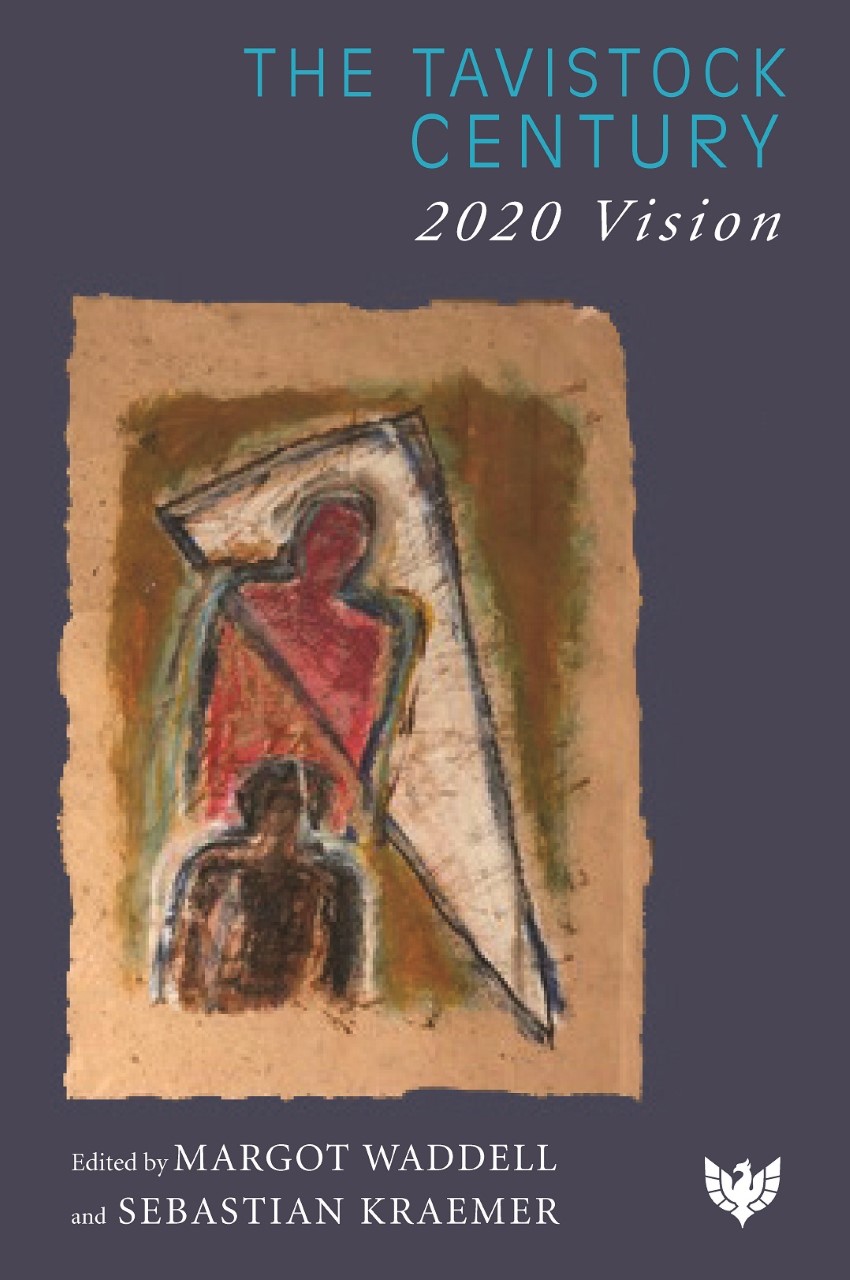 Book Details
Publisher : Karnac Books
Published : September 2020
Cover : Paperback
Pages : 406
Category :
Psychoanalysis
Catalogue No : 95043
ISBN 13 : 9781912691715
ISBN 10 : 191269171X
Also by Sebastian Kraemer

Also by Margot Waddell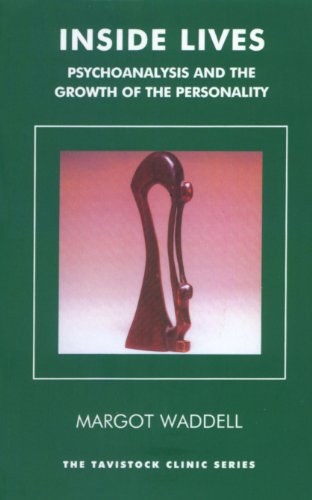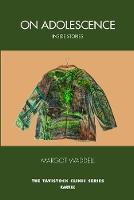 Paperback
£29.99
In stock, despatched within 24 hours
Free UK Delivery over £25

Gathering together an incredible array of contributors from the past century of the Tavistock to cover all aspects of amazing work they do. With chapters from David Armstrong, James Astor, Andrew Balfour, Fred Balfour, Sara Barratt, David Bell, Sandy Bourne, Wesley Carr, Andrew Cooper, Gwyn Daniel, Dilys Daws, Domenico di Ceglie, Emilia Dowling, Andrew Elder, Caroline Garland, Peter Griffiths, Rob Hale, Sarah Helps, Beth Holgate, Juliet Hopkins, Marcus Johns, Sebastian Kraemer, James Krantz, Mary Lindsay, Julian Lousada, Louise Lyon, David Malan, Gillian Miles, Lisa Miller, Mary Morgan, Nell Nicholson, Anton Obholzer, Paul Pengelly, Maria Rhode, Margaret Rustin, Michael Rustin, Edward R. Shapiro, Valerie Sinason, Jenny Sprince, John Steiner, Jon Stokes, Judith Trowell, Margot Waddell, and Gianna Williams.
The Tavistock Century traces the developmental path taken from the birth of a progressive and inspirational institution. From their wartime and post-war experience, John Rickman, Wilfred Bion, Eric Trist, Isabel Menzies, John Bowlby, Esther Bick, Michael Balint, and James Robertson left us a legacy of innovation based on intimate observation of human relatedness.
The book contains entries across the full range of disciplines in the lifecycle, extending, for example, from research to group relations, babies, adolescents, couples, even pantomime. It will be of enormous value to anyone working in the helping professions; clinicians, social workers, health visitors, GPs, teachers, as well as social science scholars and a host of others who are directly or indirectly in touch with the Tavistock wellspring.
Reviews and Endorsements
The "Tavi" – a name that is instantly recognisable wherever people get together to reflect on what makes us tick as people, institutions, and society. This delightful mixture of homage and history is a witty and wise tribute to the first hundred years of a remarkable place.
Professor Sir Simon Wessely, Regius Chair of Psychiatry, Institute of Psychiatry, Psychology and Neuroscience, King's College London.

There is much individual and collective wisdom between the lines of this thought-provoking collection, which charts the scope and evolution of the Tavistock's pioneering and often controversial work, illustrates its influence on social policy, and tracks its innovative and often revelatory explorations of the human condition. For decades, the Tavistock's work has helped shape how we see ourselves, as persons and as a society. Much thinking that has entered the mainstream emerged from its challenging, interdisciplinary research and practice, and this book shows stage by stage how a self-questioning approach generates new knowledge, and how theory can be humanely applied.
Dame Hilary Mantel, Booker Prize winner.

Some institutions make their contribution not just by discharging duties or doing jobs, but by creating a culture. The impact of the Tavistock on our social assumptions, its impact on education, business, the understanding of the family, the life of the arts and, of course, therapy, demonstrates beyond any doubt that it has genuinely been a culturally defining presence. It has educated the listening and the noticing of generations; and in that sense has enlarged the personal and the social world for all of us. It is right that the hundred years of its remarkable life should be marked and celebrated in this welcome book.
Dr Rowan Williams, 104th Archbishop of Canterbury.

… a splendid publication that vividly portrays aspects of a remarkable institution's history over the past 100 years. … It is such a highly enjoyable book that I read it end to end in one sitting, and since then I have repeatedly and selectively dipped into its forty-four chapters. … the editors and contributors have given us a brilliant and inspiring 2020 vision.
Andrew Briggs, International Journal of Infant Observation and Its Applications 23(3), 2020

Reviewing this extensive volume with the close and meticulous attention it deserves might take the next century of its existence! … Every chapter is a personal story with typically a degree of historical narrative, difficulties in the development of a now standard idea and then a flourishing outcome. … It is a book for browsing, for reminding oneself of the astonishing and comprehensive services from babies and mothers, through childhood and adolescence, to adults, marriages and couples, and taking in, on the way, court work, the TV series, the publication of introductory books, plus those for professionals, and not forgetting the legendary Tavistock pantomimes. … It does deserve this celebratory publication.
Bob Hinshelwood, British Journal of Psychotherapy 37,2 (2021) 327–349

Table of Contents

Preface by Margot Waddell
Foreword: The Tavistock enigma by Anton Obholzer

Part I - The Tavistock legacy

CHAPTER ONE
Challenge, change and sabotage
Anton Obholzer

CHAPTER TWO
What lies beneath
James Astor

CHAPTER THREE
Psychoanalysis, social science, and the Tavistock tradition
David Armstrong and Michael Rustin

CHAPTER FOUR
Research at the Tavistock
Michael Rustin and David Armstrong

CHAPTER FIVE
"Mummy's gone away and left me behind"
James Robertson at the Tavistock Clinic
Mary Lindsay

CHAPTER SIX
The Tavistock Institute of Medical Psychology, 1920–2020
Brett Kahr

CHAPTER SEVEN
John Bowlby at the Tavistock Clinic
Margaret Rustin

CHAPTER EIGHT
Balint Groups
Andrew Elder

CHAPTER NINE
Alexis Brook in primary care
Andrew Elder

CHAPTER TEN
Extending the reach of the "talking cure"
Margaret Rustin

Part II - Pregnancy and under 5s

CHAPTER ELEVEN
The psychopathology of publications concerning reactions to stillbirths and neonatal deaths
Sandy Bourne

CHAPTER TWELVE
Parent–infant psychotherapy at a baby clinic
Dilys Daws

CHAPTER THIRTEEN
Service for under-fives in the child and family department at the Tavistock: short-term applications of psychoanalytic practice and infant observation
Lisa Miller

Part III - Children and Adolescents

CHAPTER FOURTEEN
Child Guidance Training Centre 1929–1984
Juliet Hopkins
with additional material from Marcus Johns, Judith Trowell and Gillian Miles

CHAPTER FIFTEEN
Gloucester House: a story of endurance, inspiration, and innovation
Nell Nicholson
with added material from Gillian Miles and Marcus Johns, together with his addendum

CHAPTER SIXTEEN
A foothold in paediatrics
Sebastian Kraemer

CHAPTER SEVENTEEN
Early psychoanalytic approaches to autism at the Tavistock
Maria Rhode

CHAPTER EIGHTEEN
Eating Disorders Workshop—Tavistock Adolescent Department
Gianna Williams

CHAPTER NINETEEN
The creation of a service for children and adolescents facing gender identity issues
Domenico di Ceglie

CHAPTER TWENTY
The establishment of the Young People's Counselling Service
Fred Balfour

CHAPTER TWENTY-ONE
Facing it out: the Adolescent Department
Margot Waddell

Part IV - Couples and families

CHAPTER TWENTY-TWO
A brief history of Tavistock Relationships
Andrew Balfour

CHAPTER TWENTY-THREE
Tavistock Relationships and the growth of couple psychoanalysis 1988–2019: a personal memoir
Mary Morgan

CHAPTER TWENTY-FOUR
Family therapy across the decades; evolution and discontinuous change
Sarah Helps, Sara Barratt and Gwyn Daniel

Part V - Working with adults

CHAPTER TWENTY-FIVE
Brief psychotherapy: practice and research
David Malan

CHAPTER TWENTY-SIX
The Tavistock Adult Depression Study (TADS)
David Taylor

CHAPTER TWENTY-SEVEN
Working at the Tavistock Clinic Adult Department 1972–1997
John Steiner

CHAPTER TWENTY-EIGHT
The Adult Department
Julian Lousada

CHAPTER TWENTY-NINE
The Adult Department: a group at work
Caroline Garland

CHAPTER THIRTY
The Fitzjohn's Unit
David Bell

Part VI - Psychology, social work, and nursing

CHAPTER THIRTY-ONE
The psychology discipline
Louise Lyon and Emilia Dowling

CHAPTER THIRTY-TWO
Holding tensions: social work and the Tavistock
Andrew Cooper

CHAPTER THIRTY-THREE
Nursing at the Tavistock
Peter Griffiths

Part VII - Consultation, court, and organisations

CHAPTER THIRTY-FOUR
Child protection and the courts
Judith Trowell

CHAPTER THIRTY-FIVE
Autonomic countertransference: the psychopathic mind and the institution
Rob Hale

CHAPTER THIRTY-SIX
The Tavistock legacy in America: making sense of society
Edward R. Shapiro and James Krantz

CHAPTER THIRTY-SEVEN
Psychoanalytic thinking in organisational settings and the therapeutic community tradition
Jenny Sprince

CHAPTER THIRTY-EIGHT
Group relations and religion
Wesley Carr

CHAPTER THIRTY-NINE
The new landscape of leadership: living in radical uncertainty
Jon Stokes

Part VIII - Performance, publications, and policy

CHAPTER FORTY
"Give them time"
Pigeon holes and pasta—the making of a Tavistock TV programme
Beth Holgate

CHAPTER FORTY-ONE
The Tavistock Gazette, pantomimes, and books
Valerie Sinason

CHAPTER FORTY-TWO
Tavistock pantomimes
Jenny Sprince

CHAPTER FORTY-THREE
The Tavistock Clinic Series
Margot Waddell

CHAPTER FORTY-FOUR
Tavistock policy seminars: a contained and disruptive space
Andrew Cooper

Afterword

Soldiering on
Sebastian Kraemer

References
Index
About the Editor(s)
Margot Waddell is a psychoanalyst and consultant child psychotherapist at the Tavistock Clinic. She has written extensively on adolescence, including work on groups, gangs and scapegoating.
Sebastian Kraemer qualified in medicine in 1970 after a first degree in Philosophy. He trained in paediatrics in Glasgow, Manchester and London, then in psychiatry at the Maudsley Hospital and the Tavistock Clinic, London. From 1980 he was a consultant psychiatrist at the Tavistock Clinic (until 2003) and in the paediatric department at the Whittington Hospital London (until 2015). He is an honorary consultant at the Tavistock & Portman NHS Trust and continues to write, teach and work with staff in NHS and children's services.
You may also like