The Signifier Pointing at the Moon: Psychoanalysis and Zen Buddhism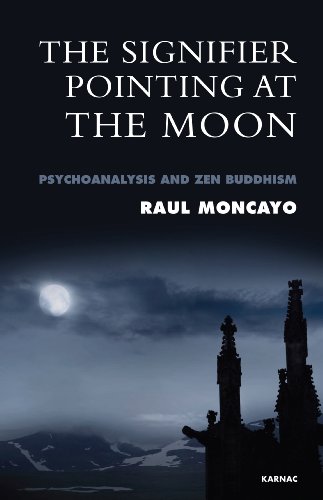 Also by Raul Moncayo
Within the context of a careful review of the psychology of religion and prior non-Lacanian literature on the subject, Raul Moncayo builds a bridge between Lacanian psychoanalysis and Zen Buddhism that steers clear of reducing one to the other or creating a simplistic synthesis between the two. Instead, by making a purposeful "One-mistake" of "unknown knowing", this book remains consistent with the analytic unconscious and continues in the splendid tradition of Bodhidharma who did not know "Who" he was and told Emperor Wu that there was no merit in building temples for Buddhism.
Both traditions converge on the teaching that "true subject is no ego", or on the realisation that a new subject requires the symbolic death or deconstruction of imaginary ego-identifications. Although Lacanian psychoanalysis is known for its focus on language and Zen is considered a form of transmission outside the scriptures, Zen is not without words while Lacanian psychoanalysis stresses the senseless letter of the Real or of a jouissance written on and with the body.
The Signifier Pointing at the Moon proposes that the truths of desire do not conflict with the teaching of emptiness because a desire for emptiness, or the emptiness at the root of desire, regenerates rather than annihilates desire.
Reviews and Endorsements
'Challenging and stimulating, opens fresh channels of experience as it clears old battlefields. One of the best books on the dialogue between Buddhism and psychoanalysis that I've read. The main interlocutors are Mahayana Buddhism's "no self" and Lacan's "empty subject", with intriguing insights on every page. Mesmerising and enlightening.'
- Michael Eigen, Author, Kabbalah and Psychoanalysis


About the Author(s)
Raul Moncayo is supervising analyst, founding member, and faculty of the San Francisco Bay Area Lacanian School of Psychoanalysis (LSP). He has a private practice of psychoanalysis, psychotherapy, supervision, and consultation. He is visiting professor and adjunct faculty both in the US and other countries. Dr Moncayo is former director of training for a large psychiatric clinic for the City of San Francisco, and the author of five books and multiple papers published in professional journals.
You may also like