Evolving Lacanian Perspectives for Clinical Psychoanalysis: On Narcissism, Sexuation, and the Phases of Analysis in Contemporary Culture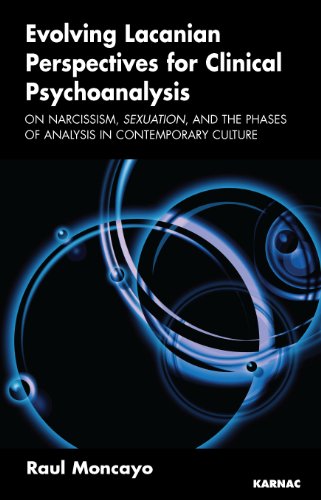 Book Details
Publisher : Routledge
Published : 2008
Cover : Paperback
Pages : 302
Category :
Lacanian Psychoanalysis
Catalogue No : 26210
ISBN 13 : 9781855755093
ISBN 10 : 1855755092
Also by Raul Moncayo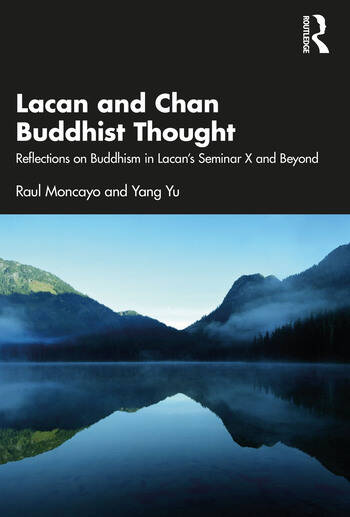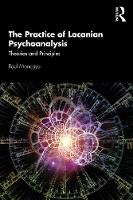 Our Customers Average Rating
Read all reviews (1)





This book presents an evolving Lacanian reading of the psychoanalytic theory of narcissism, of the phases within Oedipus, transference, and within different types of analytic treatments. Sexual difference between psychical masculinity and femininity is formulated as a negative dialectic: both sexes are not without having and not having the phallus across levels of logical organization and the three registers of experience. Many clinical examples and vignettes are offered to illustrate Lacanian theory, the permutations within sexuation, as well as the various principles of Lacanian clinical practice.
The Lacanian multiform criterion for the practice of psychoanalysis is presented as an alternative to the post-Freudian notions of a standard frame, or a holding environment. The criterion extends the use of psychoanalysis to a larger group of clinical, socio-economic, and multicultural populations. Finally, the book explores the criteria used for the authorization of the analyst, and how supervision differs from analysis, and from the teacher-student and lover-beloved relationships.
Reviews and Endorsements
'This book is a collection of highly charged, packed and eye-opening Lacanian essays traversing a wide but focused platform: Lacanian theory and clinical practice and penetrating views of difficulties that show up in social, political and religious life. It is an exciting and challenging book with a sense that wherever Raul Moncayo casts a light, something necessary is seen.'
- Michael Eigen, PhD, Author of Feeling Matters

'In this deeply thoughtful and novel contribution to the development of contemporary Lacanian theory and practice, Moncayo tackles a number of challenging conceptual issues in a way that sheds new light on the implications of Lacan's thinking for clinical practice and psychoanalytic treatment. This is not another basic introduction to Lacan or an unreflective application of Lacanian theory, but rather a genuine attempt to grapple with the meaning of central Lacanian concepts. Of particular interest to readers will be Moncayo's illuminating exploration of such topics as clinical supervision, Lacan's notorious use of the variable session length, and the application of Lacanian analysis to culturally diverse groups and different social classes.'
- Jeremy D. Safran, PhD, Professor and Director of Clinical Psychology, New School for Social Research, New York Faculty, New York University Postdoctoral Program of Psychotherapy and Psychoanalysis

'Whereas many books on Lacanian psychoanalysis simply introduce or explain Lacan's ideas, this volume develops and advances his work, which by no means implies that only the advanced reader will be able to benefit from it. Without fear or trepidation, Moncayo enters the intricate meshwork of the Lacanian edifice, probing into its multi-layered construction, delving into its deepest recesses, and re-emerging from it with startlingly new insights and a fresh perspective on theory and practice. This book is a field-defining statement, which will remain a key source of inspiration for scholars and practitioners for many years to come.'
- Dany Nobus, Professor of Psychology and Psychoanalysis, Brunel University

'In this wide-ranging book, Lacanian psychoanalyst and theorist Raul Moncayo presents many of the ways in which Lacanian practice and theory are relevant to clinical work in the modern world today - indeed perhaps more relevant than ever! He takes up clinical issues foremost in many practitioners' minds, such as narcissism and depression, and addresses numerous critiques of Lacanian theory by feminists and object relations theorists in creative and insightful ways, while providing an engaging account of the psychoanalytic endeavor.'
- Bruce Fink, Lacanian Psychoanalyst and Professor of Psychology at Duquesne University
About the Author(s)
Raul Moncayo is supervising analyst, founding member, and faculty of the San Francisco Bay Area Lacanian School of Psychoanalysis (LSP). He has a private practice of psychoanalysis, psychotherapy, supervision, and consultation. He is visiting professor and adjunct faculty both in the US and other countries. Dr Moncayo is former director of training for a large psychiatric clinic for the City of San Francisco, and the author of five books and multiple papers published in professional journals.
Customer Reviews
Our customers have given this title an average rating of 5 out of 5 from 1 review(s), add your own review for this title.
Dihogily on 29/08/2013 10:35:36





(5 out of 5)
I have had the pleasure of wonrikg with Debra Fox for about six years. As a participant in her monthly netwonrikg meetings for mental health professionals, I have been impressed by Debra's ability to coordinate, educate, and connect individuals of varying disciplines. During our work together, I have had numerous opportunities to observe Debra's keen clinical skills and strong work ethic. Furthermore, I recognize Debra as a conscientious, responsible individual with a high degree of personal integrity. I am confident that her efforts to develop this conference will be a great asset to our community of mental health professionals.
You may also like