The Seed of Madness: Constitution, Environment, and Fantasy in the Organization of the Psychotic Core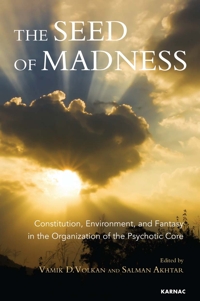 Book Details
Publisher : Routledge
Published : July 2016
Cover : Paperback
Pages : 226
Category :
Psychoanalysis
Catalogue No : 38498
ISBN 13 : 9781782204428
ISBN 10 : 1782204423
Also by Salman Akhtar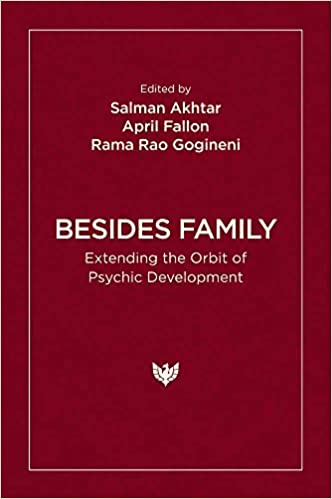 Also by Vamik D. Volkan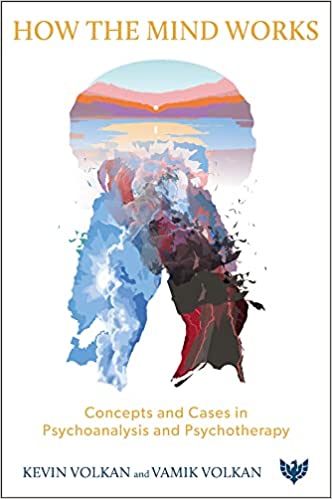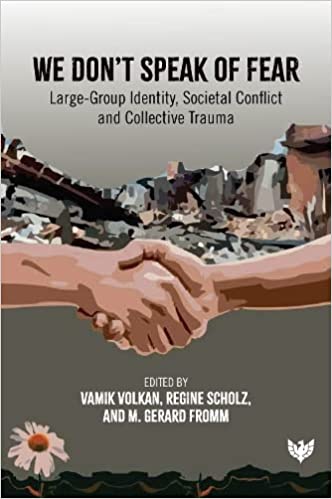 More and more individuals with ego defects, severe object relations conflicts, affective turbulence, and unassimilated contradictions are seeking help from psychoanalysts and psychotherapists. Contributors to this book explore hereditary and constitutional factors, environmental influences and unconscious fantasies in the development of the psychotic core in such patients and provide guidance for psychoanalysts and psychotherapists to hear and therapeutically respond to these patients' uncanny ways of describing their internal worlds.
This volume includes contributions by experienced clinicians from Europe and the United States, as well as case histories illustrating the transformation of the psychotic core and how these patients can develop healthier internal structures. The editors' introductory and closing summaries integrate knowledge dealing with especially difficult patients. By reading this book, psychoanalysts and therapists will be prepared to gain insights as newer neurobiological and psychological research findings become available and, hopefully, enthusiasm about working with individuals with "the seed of madness."
Reviews and Endorsements
'Vamik D. Volkan and Salman Akhtar have brought new vitality to the psychoanalytic study of the psychoses and related disturbances. In this fascinating volume, they have assembled an international team of experts who re-examine the concept of the psychotic core, using a highly sophisticated and carefully crafted lens. The reader is skillfully guided through the maze of developmental, environmental, and neurobiological factors that can go awry to create "The Seed of Madness." I found this book a very valuable resource in my work with severely regressed patients, and the collected wisdom in these pages has not only opened new doors of understanding, but also points to new areas of exploration.'
--Ira Brenner, MD, Clinical Professor of Psychiatry at Jefferson Medical College in Philadelphia and a training and supervising analyst at the Psychoanalytic Center of Philadelphia
About the Editor(s)
Vamik D. Volkan is an Emeritus Professor of Psychiatry at the University of Virginia, an Emeritus Training and Supervising Analyst at the Washington Psychoanalytic Institute, and the Senior Erik Erikson Scholar at the Austen Riggs Center in Stockbridge, Massachusetts. He is the president of the International Dialogue Initiative and a former president of the International Society of Political Psychology, the Virginia Psychoanalytic Society, and the American College of Psychoanalysts. He received the Sigmund Freud Award given by the city of Vienna in collaboration with the World Council of Psychotherapy, and in 2015 received the Sigourney Award, honouring achievements for the advancement of psychoanalysis.
More titles by Vamik D. Volkan
Salman Akhtar, MD, was born in India and completed his medical and psychiatric education there. Upon arriving in the USA in 1973, he repeated his psychiatric training at the University of Virginia School of Medicine, and then obtained psychoanalytic training from the Philadelphia Psychoanalytic Institute. Currently, he is Professor of Psychiatry at Jefferson Medical College and a training and supervising analyst at the Psychoanalytic Center of Philadelphia. He has authored, edited or co-edited more than 300 publications including books on psychiatry and psychoanalysis and several collections of poetry. He is also a Scholar-in-Residence at the Inter-Act Theatre Company in Philadelphia. Salman Akhtar received the Sigourney Award in 2012.
You may also like