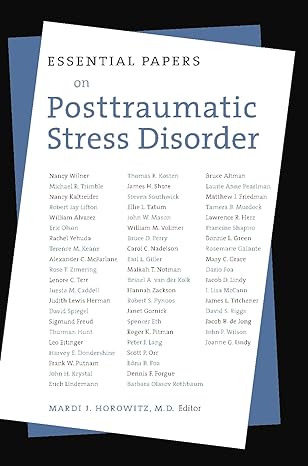 Book Details
Publisher : New York U.P.
Published : January 1999
Cover : Paperback
Pages : 320
Category :
Psychoanalysis
Catalogue No : 7357
ISBN 13 : 9780814735596
ISBN 10 : 0814735592
Also by Mardi Horowitz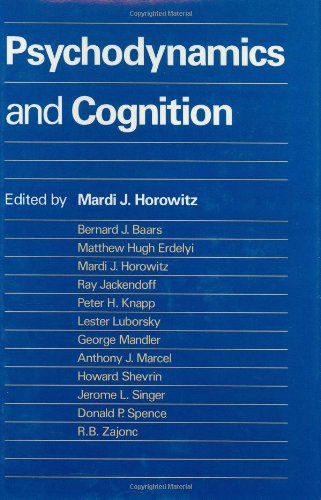 This work collects the most important writings on the comprehension and treatment of Post Traumatic Stress Disorder. Editor Mardi J. Horowitz provides a concise and illuminating introductory essay on the evolution of our understanding of Post Traumatic Stress Disorder, and establishes the conceptual framework and terminology necessary to understand the disorder. The collected essays which follow provide a rich and comprehensive take on the complexity of Post Traumatic Stress Disorder, illuminating such issues as the variety of individual and cultural responses, the roles of pre- and post-traumatic causative forces, and the fluctuating complexities of diagnostic categories. Divided into sections addressing the broad topics of diagnosis, etiology, and treatment, Essential Papers on Post Traumatic Stress Disorder combines classic essays with more challenging and controversial approaches.
Contributors include Sigmund Freud, Erich Lindemann, Leo Eitinger, Carol C. Nadelson, Malkah T. Notman, Hannah Zackson, Janet Gornick, Bonnie L. Green, Mary C. Grace, Jacob D. Lindy, James L. Titchener, Joanne G. Lindy, Lenore C. Terr, Rosemarie Galante, Dario Foa, Edna B. Foa, Barbara Olasov Rothbaum, David S. Riggs, Tamara B. Murdock, James H. Shore, Ellie L. Tatum, William M. Vollmer, Roger K. Pittman, Scott P. Orr, Dennis F. Forgue, Bruce Altman, Jacob B. de Jong, Lawrence R. Herz, Judith Lewis Herman, Rachel Yehuda, Alexander McFarlane, Frank W. Putnam, Robert Jay Lifton, Eric Olson, Nancy Wilner, Nancy Kaltrider, William Alvarez, Michael R. Trimble, Epstein, Terence M. Keane, Rose T. Zinering, Juesta M. Caddell, John H. Krystal, and Thomas R. Kosten. Contributors also include Steven Southwick, John W. Mason, Bruce D. Perry, Earl L. Giller, David Spiegel, Thurman Hunt, Harvey E. Dondershire, Bessel A. van der Kolk, Peter J. Lang, Robert S. Pynoos, Spencer Eth, Matthew J. Friedman, Francine Shapiro, John P. Wilson, Jacob D. Lindy, I. Lisa McCann, and Laurie Anne Pearlman.
About the Editor(s)
Mardi Horowitz is Distinguished Professor of Psychiatry at The University of California, San Francisco. He is former president of the San Francisco Center for Psychoanalysis and is the author of numerous articles and books.
You may also like