We Don't Speak of Fear: Large-Group Identity, Societal Conflict and Collective Trauma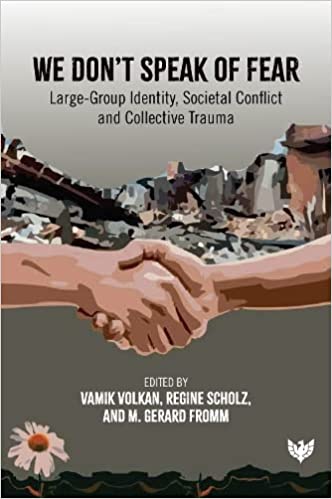 Book Details
Publisher : Phoenix Publishing House
Published : March 2023
Cover : Paperback
Category :
Forthcoming
Category 2 :
Group Psychotherapy
Catalogue No : 96875
ISBN 13 : 9781912691098
ISBN 10 : 9781912691
Also by Vamik D. Volkan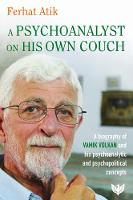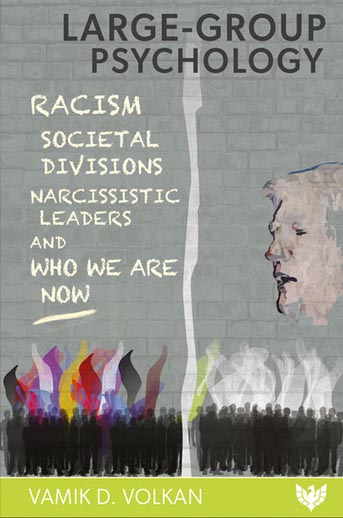 With contributions from Lord John Alderdice, Deniz Aribog an, Abdulkadir Cevik, Senem B. Cevik, Coline Covington, Robi Friedman, David Fromm, M. Gerard Fromm, Hiba Husseini, Aleksandr V. Obolonski, Ford Rowan, Regine Scholz, Edward R. Shapiro, Vamik D. Volkan
The International Dialogue Initiative (IDI) is a private, international, multidisciplinary group comprised of psychoanalysts, academics, diplomats, and other professionals who bring a psychologically informed perspective to the study and amelioration of societal conflict. It aims to provide a reflective space to enable an understanding of how the emotional and historical background of hostile relations - often related to trauma - is being experienced in the present. By doing so, antagonists can overcome resistances to dialogue and facilitate the discovery of peaceful solutions to intergroup problems. This book brings together key members of the IDI to present the theory and practice of the important work they do. At its heart, the book holds the idea that, while traumatic experiences may happen to an individual or a family, they also affect society and large-group identity over long periods of time. In that way, trauma plays out between generations and between countries.
The book is divided into three parts: theory, application, and methodology. Trauma is the key thread running throughout and the distinguished contributors investigate healing, dehumanisation, memory, the pandemic, war, terrorism, identity, culture, the law, justice, and religion, among many other fascinating topics. The authors bring in case studies from all over the world, including the United States, Northern Ireland, Russia, Israel, Turkey, Germany, Egypt, and Palestine. To make sense of these, they draw on a wide range of approaches: group relations theory, group analytic theory, psychoanalysis, large-group psychology, psychodynamic theory, psychology, economics, sociology, political science, history, journalism, and the law, to name but a few. This must-read book brings theory to vivid life and brings hope that our fractured world can learn to heal.
About the Editor(s)
Vamik D. Volkan is an Emeritus Professor of Psychiatry at the University of Virginia, an Emeritus Training and Supervising Analyst at the Washington Psychoanalytic Institute, and the Senior Erik Erikson Scholar at the Austen Riggs Center in Stockbridge, Massachusetts. He is the president of the International Dialogue Initiative and a former president of the International Society of Political Psychology, the Virginia Psychoanalytic Society, and the American College of Psychoanalysts. He received the Sigmund Freud Award given by the city of Vienna in collaboration with the World Council of Psychotherapy, and in 2015 received the Sigourney Award, honouring achievements for the advancement of psychoanalysis.
You may also like