The Practice of Psychoanalytic Parent-Infant Psychotherapy: Claiming the Baby: Second Edition
Also by Tessa Baradon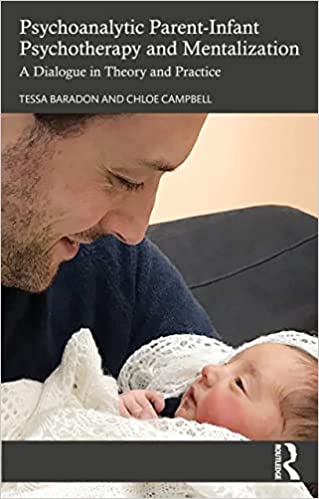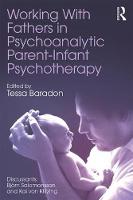 The Practice of Psychoanalytic Parent-Infant Psychotherapy is a comprehensive handbook, addressing the provision of therapeutic help for babies and their parents when their attachment relationship is troubled and a risk is posed to the baby's development. Drawing on clinical and research data from neuroscience, attachment and psychoanalysis, the book presents a clinical treatment approach that is an up-to-date, flexible and sophisticated, whilst also being clear and easy to understand.
The first section: The theory of psychoanalytic parent infant psychotherapy - offers the reader a theoretical framework for understanding the emotional-interactional environment within which infant development takes place. The second section, The Therapeutic Process, invites the reader into the consulting room to participate in a detailed examination of the relational process in the clinical encounter. The third section, Clinical Papers, provides case material to illustrate the unfolding of the therapeutic process.
This new edition draws on evidence from contemporary research, with new material on:
* Embodied communication between parent and infant and clinician-patient/s
* Fathers and fathering
* Engagement of at-risk populations
Written by a team of experienced clinicians, writers, teachers and researchers in the field of infant development and psychopathology, The Practice of Psychoanalytic Parent-Infant Psychotherapy will be an essential resource for all professionals working with children and their families, including child psychiatrists, psychoanalysts, psychotherapists, and clinical and developmental psychologists.
About the Author(s)
Tessa Baradon developed and manages the Parent Infant Project at the Anna Freud Centre. She is Co-Director at the International Training School for Infancy and Early Years, and Adjunct Professor at the University of Witwatersrand, School of Human and Community Development. She is a practicing child psychotherapist and supervisor and writes and lectures on applied psychoanalysis and parent-infant psychotherapy.
Angela Joyce is a Training and Supervising Analyst of the British Psychoanalytical Society. She trained as a child analyst at the Anna Freud Centre where she has helped to pioneer psychoanalytic work with infants and parents, and is currently jointly leading the resurgence of child psychotherapy there. She also is an editor with the Winnicott Trust.
You may also like