The Myth of the Goddess: Evolution of an Image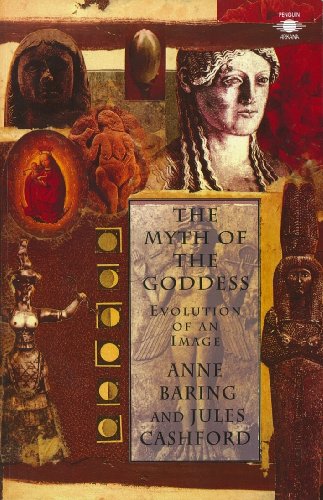 Book Details
Publisher : Arkana
Published : 1993
Cover : Paperback
Pages : 800
Category :
Jung and Analytical Psychology
Catalogue No : 11537
ISBN 13 : 9780140192926
ISBN 10 : 0140192921
Also by Jules Cashford
This is a comprehensive, scholarly accessible study, in which the authors draw upon poetry and mythology, art and literature, archaeology and psychology to show how the myth of the goddess has been lost from our formal Judeo-Christian images of the divine. They explain what happened to the goddess, when, and how she was excluded from western culture, and the implications of this loss.
Contents:
Part 1: The mother Goddess and her son-lover: in the beginning - the Paleolithic mother Goddess; the Neolithic great Goddess of Sky, Earth and Waters; Crete - the Goddess of Life, Death and Regeneration; the Bronze Age - the mother Goddess and her son-lover; Inanna-Ishtar - Mesopotamian Goddess of The Great Above and The Great Below; Isis of Egypt - Queen of heaven, Earth and Underworld; Tiamat of Babylon - the defeat of the Goddess; Goddesses of Greece - Gaia, Hera, Artemis and Athena.
Part 2: The sacred marriage: Goddesses of Greece - Aphrodite, Demeter and Persephone; Cybele - great Goddess of Anatolia and Rome; the Iron Age - the great father God Yahweh-Elohim; the hidden Goddess in the Old Testament; Eve - the mother of all living; Mary - the return of the Goddess; Sophia - mother, daughter and bride; the sacred marriage of Goddess and God - the reunion of nature and spirit. Appendices: prehistoric times; the Christian gospels.
You may also like