The Myth of Attachment Theory: A Critical Understanding for Multicultural Societies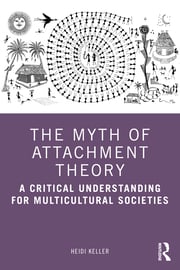 Also by Heidi Keller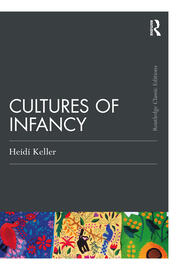 The Myth of Attachment Theory confronts the uncritical acceptance of attachment theory - challenging its scientific basis and questioning the relevance in our modern, superdiverse and multicultural society - and exploring the central concern of how children, and their way of forming relationships, differ from each other.
In this book, Heidi Keller examines diverse multicultural societies, proposing that a single doctrine cannot best serve all children and families. Drawing on cultural, psychological and anthropological research, this challenging volume respects cultural diversity as the human condition and demonstrates how the wide heterogeneity of children's worlds must be taken seriously to avoid painful or unethical consequences that might result from the application of attachment theory in different fields. The book explores attachment theory as a scientific construct, deals with attachment theory as the foundation of early education, specifies the dimensions that need to be considered for a culturally conscious approach and, finally, approaches ethical problems which result from the universality claim of attachment theory in different areas. This book employs multiple and mixed methods, while also going beyond critical analysis of theory to offer insight into the implications of the unquestioning acceptance of this theory in such areas as childhood interventions, diagnosis of attachment security, international intervention programs and educational settings.
This volume will be a crucial read for scholars and researchers in developmental, educational and clinical psychology, as well as educators, teachers-in-training and other professionals working with children and their families.
Reviews and Endorsements
'Heidi Keller's volume is an expression of resistance…a fight for truth against a singular story, a story that has become one of the most prominent and popular ideas in the human sciences, Attachment Theory. Keller argues against the theoretical (and methodological) assumptions, as well as cultural domination in science, that has been historically defined by the universalisation of the ideology of individualism. I believe this book, like Cultures of Infancy will make a path-breaking contribution to the field.' - Nandita Chaudhary, Delhi, India, from the foreword to this edition.

'Heidi Keller encourages us with this book to be pugnacious and confrontative, but at the same time invites and supports us to give strength to professionals engaged in work with children and their families.' - Xenia Roth, Mainz, Germany.

'The Myth of Attachment Theory will become a milestone in the history of psychology.' - David F. Lancy, author of The Anthropology of Childhood, Utah, USA.

'Over the last decade professor Dr. Heidi Keller, a world's leading scholar of cross-cultural child development, devoted extensive time and research to explore one of the most prevailing and influential developmental theory "Attachment Theory", in light of cultures, contexts and diversities. From across the world evidence accumulated pointing at the cultural blindness of attachment theory leading to wrong evaluations, misdiagnoses, and dangerous interventions as in the case of inaccurate custody decisions. In this brilliant book The Myth of Attachment Theory, Keller outlines the evolution of attachment theory and the dynamics of its unfolding including the resistance to criticism of its followers. Keller critically explores the core values and assumptions of attachment theory: Must attachment figures be adults? Can a child only form few attachment relationships?, Are social interactions exclusive, dyadic and dialogic? Is behavior regulated through emotions? Could infants have the lead? Evidence from research and observation in different cultures and contexts provide the answers to these questions and by that shake the grounds of attachment theory. In addition to highlighting unsolved problems in core assumptions, Keller questions the methodology and application of the theory, with special attention to the Berlin and Munich models of early care. The book further explores reflections about culture conscious transition processes as a multidimensional process.

An important ethical discussion ends this groundbreaking and thought provoking book. Can daycare pedagogy continue to be culture blind and "attachment theory" based? Should custody decisions in diverse groups be made without consideration of the cultural contexts? The Myth of Attachment Theory opens a new window to practitioners, parents and researchers and advocates for a contextually embedded understanding of child development.' - Dorit Roer-Strier, Director, Nevet: Greenhouse of Context-Informed Research and Training for Children in Need, School of Social Work and Social Welfare, Hebrew University of Jerusalem, Israel.


About the Author(s)
Heidi Keller is Professor Emeritus of Psychology and former Head of Department, Culture and Development, Faculty of Human Sciences, Osnabrueck University, Germany. Among many international awards, in 2019 she was the recipient of the SRCD Award for Distinguished Contributions to Understanding International, Cultural and Contextual Diversity in Child Development.
You may also like