The Motherhood Constellation: A Unified View of Parent-Infant Psychotherapy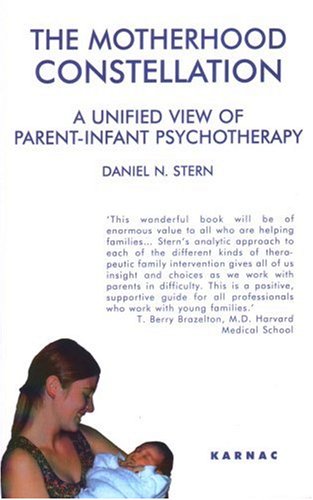 Also by Daniel N. Stern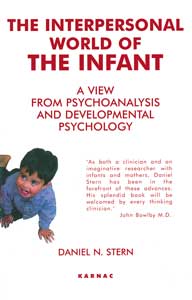 The author addresses the field of infant mental health. He draws on his experience - in both the lab and the clinic - to present an integrated model of treatment for both infants and their parents.
Reviews and Endorsements
'This wonderful book will be of enormous value to all those that are helping families... Stern's analytic approach to each of the different kinds of therapeutic family intervention gives us all an insight and choices as we work with parents in difficulty. This is a positive, supportive guide for all professionals who work with young families.'
- T. Terry Brazelton, M.D., Harvard Medical School

'In this groundbreaking book, Daniel Stern has synthesized diverse empirical, clinical, and theoretical perspectives on mother infant therapies. What emerges from this creative synthesis is a compelling and clinically useful new construct. This book is destined to become an enduring classic. I look forward to the debates and discussions it will inspire.'
- Charles H. Zeanah, M.D., Louisiana State University Medical Center

'This fascinating book builds and crosses bridges between psychoanalysis and interpersonal systems. Daniel Stern's novel ideas, derived from work with parents and infants, ultimately will inform our thinking about psychotherapy across the lifespan.'
- Lee Combrinck-Graham, M.D.

'Daniel Stern once again breaks new ground in this wonderfully perceptive book. He combines the scientist's gift for analysis with the clinician's well-developed intuition. The result is a book that transcends narrow theoretical models and challenges the reader to do the same.'
- Alicia F. Lieberman, PhD., University of California, San Francisco

'Daniel Stern's earlier book The Interpersonal World of the Infant was a classic, and I predict that this book will be another.'
- Ethel Person, M.d., Columbia University
About the Author(s)
Daniel N. Stern, M.D., is Honorary Professor of Psychology at the University of Geneva, Switzerland, and Adjunct Professor of Psychiatry at the Cornell Medical School. He is author of the acclaimed The Interpersonal World of the Infant, among other notable titles.
You may also like