Forms of Vitality: Exploring Dynamic Experience in Psychology, the Arts, Psychotherapy, and Development

Book Details
Publisher : Oxford University Press
Published : January 2010
Cover : Hardback
Pages : 192
Category :
Individual Psychotherapy
Catalogue No : 29611
ISBN 13 : 9780199586066
ISBN 10 : 0199586063
Also by Daniel N. Stern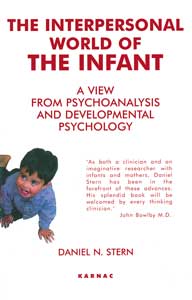 In his new book, eminent psychologist Daniel Stern, author of the classic The Interpersonal World of the Infant, explores the hitherto neglected topic of 'vitality' - that is, the force or power manifested by all living things. Vitality takes on many dynamic forms and permeates daily life, psychology, psychotherapy and the arts, yet what is vitality? We know that it is a manifestation of life, of being alive. We are very alert to its feel in ourselves and its expression in others. Life shows itself in so many different forms of vitality. But just how can we study this phenomenon? Till now, this has been a topic considered impervious to any kind of scientific study, but according to the Stern, it is possible to trace vitality to real physical and mental operations - including movement, time, perception of force - as well as spatial aspects of the movement and its underlying intention.
Within this fascinating book he shows how an understanding of vitality can help the psychotherapeutic process (including a look at the developmental origins of forms of vitality) and looks at how these theories of vitality might fit with our current knowledge of the workings of the brain. Truly a tour de force from a brilliant clinician and scientist, Forms of Vitality is a profound and groundbreaking book - one that will be essential reading for psychologists, psychotherapists, and those in the creative arts.
Reviews and Endorsements
'As science advances in the exploration of the nature of feelings, there is an emerging trend: we are forced to move closer to origins, at the scale of both historical evolution and individual development. In either case, we move closer to life. Daniel Stern, whose studies of the non-verbal interactions of mothers and infants are a landmark, contributes to this trend by investigating the experience of vitality, a composite experience drawn from movement, force, time, space and intention. Here is an important meditation on a central aspect of humanity.'
- Antonio Damasio, Director, Brain and Creativity Institute, University of Southern California, USA

Contents:
INTRODUCTION AND BACKGROUND
1. Introducing "Forms of Vitality"
2. The Nature and Conceptual Framework of "Forms of Vitality"
3. Ideas from Psychology and Behavior Leading to the Notion of Dynamic Forms of Vitality
THE ROLE OF THE AROUSAL SYSTEMS, AND THE EXAMPLES OF MUSIC, DANCE, THEATRE AND CINEMA
4. A Neuroscientific Basis for Dynamic Forms of Vitality: The Arousal Systems
5. Forms of Vitality in Music, Dance, Theatre and Cinema
DEVELOPMENTAL AND CLINICAL IMPLICATIONS
6. When do Dynamic Forms of Vitality Begin?: A Developmental View
7. What Implications do Forms of Vitality have for Psychotherapeutic Theory and Practice
About the Author(s)
Daniel N. Stern, M.D., is Honorary Professor of Psychology at the University of Geneva, Switzerland, and Adjunct Professor of Psychiatry at the Cornell Medical School. He is author of the acclaimed The Interpersonal World of the Infant, among other notable titles.
You may also like