Energy, Soul Connecting and Awakening Consciousness: Psychotherapy in a New Paradigm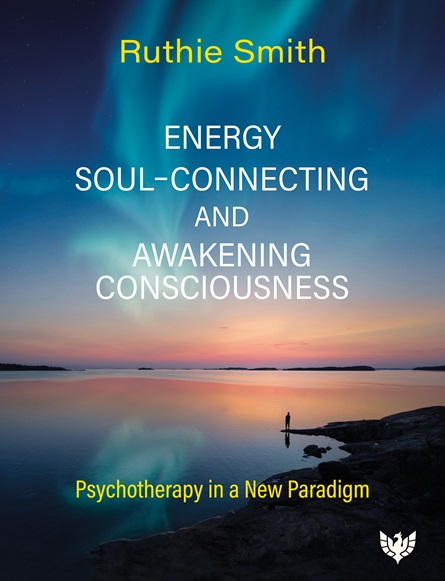 Book Details
Publisher : Karnac Books
Published : January 2024
Cover : Paperback
Pages : 276
Category :
Forthcoming
Category 2 :
Individual Psychotherapy
Catalogue No : 97034
ISBN 13 : 9781913494674
ISBN 10 : 9781913494
Energy, Soul Connecting and Awakening Consciousness introduces readers to energy psychotherapy, a relatively new combination of relational talking therapy and self-applied energy methods. Drawing on Ruthie Smith's experience as a psychotherapist, musician, and meditator, this book synthesises neuroscience, epigenetics, biology, quantum physics, trauma, and the links between the body, mind and consciousness to provide an overview of energy methods. Supported by clinical vignettes throughout, Smith provides a full introduction to the field in all its complexity and wonder.
Suitable for all therapists who are interested in learning about energy techniques and anyone wishing to incorporate this practice into their daily lives, this book illustrates how energy psychotherapy can integrate the physical, psychological, transgenerational, transpersonal and consciousness itself.
Reviews and Endorsements
This is a very fine and lucidly written introduction and guide for any psychotherapist or general reader who would like to understand more about the astonishingly effective methods of energy psychotherapy. Ruthie Smith gives a fascinating account of her own life experiences and therapeutic journey that led her to energy psychotherapy. Clear instructions are provided for the reader to explore some of the well-known techniques. This is a delight to read!
Phil Mollon PhD, psychoanalyst, energy psychotherapist, past president of the Association for Comprehensive Energy Psychology

Written with infectious enthusiasm and optimism, Smith's work is deeply informed by her life-long (but non-institutional) practice of Buddhism and it also embraces an awareness of developments in neuroscience, quantum physics, and the new paradigm. The book is greatly strengthened by Smith's account of her own spiritual journey and her holistic approach. This book will interest all psychotherapists seeking to expand their horizons.
Jean White, author of Generation: Preoccupations and Conflicts in Contemporary Psychoanalysis

This book moves psychotherapy onto a new level – Ruthie Smith has taken a huge step in the integration of psychoanalysis, the body, energy work, spirituality, and quantum physics. She explores the different dimensions of our being, grounded in methods of working with energy therapeutically in simple and effective ways, and illustrated by examples from Ruthie's personal experience and from case vignettes. For a book so rich and diverse, I found it very readable and immediately accessible. I believe it to be a groundbreaking addition to the field of psychotherapy.
Rebecca Cooper, energy psychotherapist

[Ruthie Smith] offers the reader a vast and comprehensive compendium of knowledge of states of consciousness and paths to personal growth. She presents the techniques in a clear, understandable manner. I love that she describes energy psychology as focused more on healing than therapy. I highly recommend it.
Sandi Radomski, ND, LCSW, an ACEP award winning innovator in the field of energy psychotherapy

About the Author(s)
Ruthie Smith is a Psychoanalytic Psychotherapist with 35 years' clinical experience, including 10 years as a Principal Psychotherapist in the NHS and 10 years at The Flame Centre, specialising in trauma. She has taught and lectured extensively on various aspects of psychotherapy, and is currently Director of a Postgraduate Clinical training in Energy Psychotherapy hosted by Essential Therapy Training.
You may also like