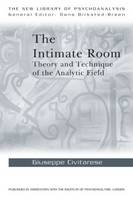 Book Details
Publisher : Routledge
Published : January 2010
Cover : Paperback
Pages : 192
Category :
Psychoanalysis
Catalogue No : 29846
ISBN 13 : 9780415575102
ISBN 10 : 0415575109
Also by Giuseppe Civitarese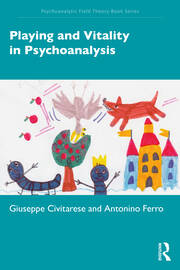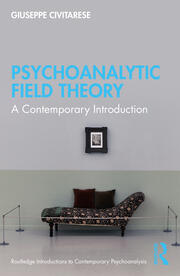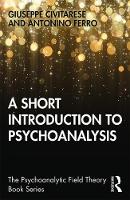 The Intimate Room provides an original exploration of psychoanalytic thought, showing how contemporary psychoanalysis seeks to answer the challenges raised by today's post-modern culture. Offering a deeply personal and insightful reading of Bion, this book acts as a stimulating guide to the development of the theory of the analytic field and both its technical and clinical implications. As such topics of discussion include: the concept of the internal setting; the rhetoric of interpretation; the subversive notion of Nachtraglichkeit; the role played by characters in analytic discourse; the bi-personal field as Virtual Reality; and, new concepts of transference.
Allowing the reader to engage with the inner space of analysis, The Intimate Room will be of interest to psychoanalysts, psychotherapists and all those with an interest in the field of psychoanalysis. It will also be a useful tool in psychoanalytic and psychotherapeutic work on a day-to-day basis.
Reviews and Endorsements
'Not many authors would be able to negotiate a path through this complex, progressively expanding universe while at the same time maintaining a holographic and multidimensional vision of psychoanalysis. Giuseppe Civitarese is surely one of the few - the very few - who have this capability.'
- Antonino Ferro, From the Foreword

Contents:
Ferro, Foreword. Fire at the Theatre: (Un)reality of/in the Transference and Interpretation. The Symbiotic Bond and the Setting. Metalepsis or the Rhetoric of Transference Interpretation. Immersion Versus Interactivity and the Analytic Field. Nachtraglichkeit. Transference, USA. Difference (a certain) Identity Transference. More Affects! More Eyes: On Postmodern Issues and Deconstruction(s) in Analysis.
About the Author(s)
Giuseppe Civitarese is a psychiatrist and training and supervising analyst of the Italian Psychoanalytic Society (SPI) and a member of the of the American Psychoanalytic Association. He lives and is in private practice in Pavia, Italy. He is the editor of the Rivista di Psicoanalisi, the official journal of the SPI.
You may also like