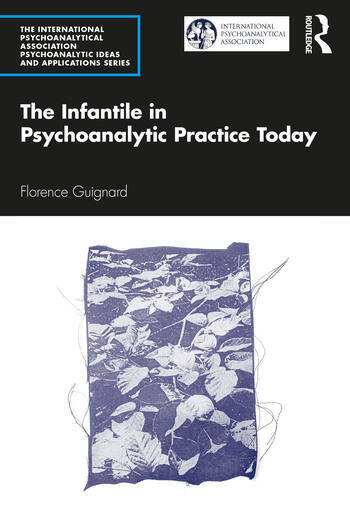 Book Details
Publisher : Routledge
Published : July 2021
Cover : Paperback
Pages : 174
Category :
Psychoanalysis
Catalogue No : 95994
ISBN 13 : 9781032049755
ISBN 10 : 9781032049
Also by Florence Guignard
The Infantile in Psychoanalytic Practice Today demonstrates the concept of the Infantile, first proposed almost a quarter of a century ago, and the ways in which it has become an indispensable tool in contemporary psychoanalytic clinical practice.
As a "concept of the third type", the Infantile makes the "links-between-the-links" woven into the transference/countertransference functional and effective with patients of all ages, and is related to the double helix between infant neurosis and transference neurosis as revealed by Freud. The author proposes the Infantile as a key concept in the psychic organization of every human being, as the unconscious internal space that includes both the repressed elements of the past and the constantly renewed expressions of the drives. As a unique and dynamic configuration for each person, the book explores the way this relates to others, to the environment, and also to the individual's own psychic contents and movements.
This eagerly awaited English edition includes two new chapters, filling a gap in the psychoanalytic library. As a concept with international scope, these writings on the Infantile will be essential reading for psychoanalysts working today and all those interested in the history of psychoanalysis.
About the Author(s)
Florence Guignard is a Franco-Swiss psychoanalyst and honorary full member of the Paris Psychoanalytical Society (SPP), as well as a training member in child and adolescent psychoanalysis of the International Psychoanalytical Association. She is the author of numerous books, including Psychoanalytic Concepts and Technique in Development: Psychoanalysis, Neuroscience and Physics.
You may also like