The Art and Science of Relationship: The Practice of Integrative Psychotherapy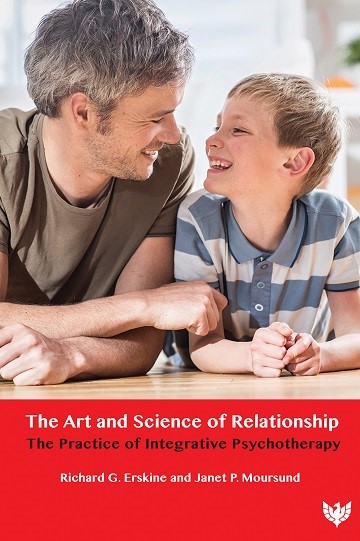 Book Details
Publisher : Karnac Books
Published : November 2022
Cover : Paperback
Pages : 286
Category :
Individual Psychotherapy
Catalogue No : 96459
ISBN 13 : 9781800131378
ISBN 10 : 9781800131
Also by Richard G. Erskine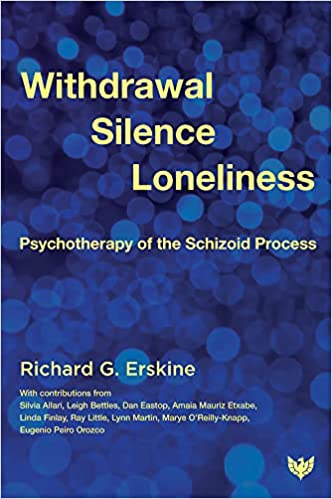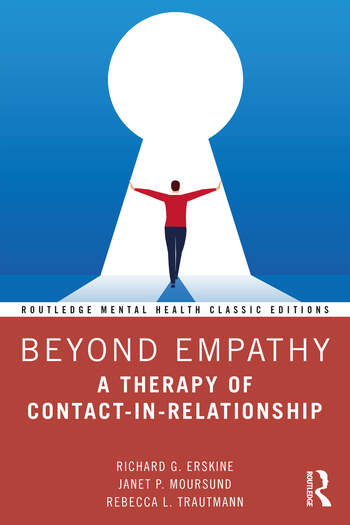 Also by Janet P. Moursund
This is an easy-to-read explication of relationally focused integrative psychotherapy/counselling that will be enjoyed by novice and experienced mental health professionals worldwide. Richard Erskine and Janet Moursund illuminate the central role of the therapeutic relationship, and of relationships in general, both in the healing process and in maintaining a psychologically healthy life. They posit that the therapeutic relationship is key to helping clients become integrated or whole, and present both theory and practice to demonstrate this view.
The book is divided into three parts: Theoretical Foundations, Therapeutic Practice, and a full verbatim transcript of a therapy session. The book's unique feature is the linkage of the transcript section with the earlier, theoretical and practice-oriented sections to clearly show how theory can be applied in the consulting room. For virtually every exchange between therapist and patient, the reader is directed back to a discussion of the specific aspect of theory and method that underly the actual words being spoken. The result is theory brought to life, theory brought out of the classroom or the professional workshop and into the real world of ongoing psychotherapy.
This book is highly recommended for students and practitioners of psychotherapy, counselling, and clinical psychology, and will be of interest to all those who work in a mental health setting.
Reviews and Endorsements
I love reading this book. It is an essential text in my counselling and psychotherapy courses. I find the relational orientation to be informative, powerful, and comprehensive while the style of writing makes the concepts and methods easy for trainees to learn. The various examples of actual therapy help my trainees to be effective therapists and also help me to be a better trainer and supervisor.
Elena Maria Guarrella, Trainer and Supervisor, Istituto di Analisi Transazionale Integrativa, Roma, Italy

This splendid book is ideal for the experienced psychotherapist and mental health counsellor while also serving as an important professional guide for someone new to the professions. It conveys Richard Erskine's and Janet Moursund's very meaningful philosophy, theory, and methods of relational psychotherapy. The authors address the therapeutic relationship with respect, profundity, and hope. The relevant case examples make the theory come alive. It was a pleasure to read this book and learn from two master psychotherapists.
Amaia Mauriz-Etxabe, licensed clinical psychologist, certified integrative psychotherapist, trainer and supervisor; Professor of Psychology, Deusto University; Director, BIOS Institute for Integrative Psychotherapy, Bilbao, Spain

I love this book. The writing is simple, yet the authors cover a vast knowledge of psychotherapy and counselling while offering practical guidelines on how to work with our clients. Throughout this book, I was accompanied in understanding how authentic relationships are achieved, maintained, and repaired when disrupted. The transcripts of actual therapy sessions, and the authors' explanations, reveal how a relationally focused integrative psychotherapy enhances our clients' healing and wellbeing. This book is a must-read for all mental health practitioners.
Karen Cesarano, chartered psychologist and psychotherapist; trainer and supervisor, International Integrative Psychotherapy Association
Table of Contents

About the authors
Preface
Introduction to the reissue

PART I: Theoretical Foundations

CHAPTER 1: Development of Integrative Psychotherapy
Roots and Beyond
Modern Psychotherapies
Principles of Relationship-Focused Integrative Psychotherapy
Relationship
Summary

CHAPTER 2: Script, Repression, and Contact Distortion
Schemas and Script
The Function of Script
Maintaining the Script System
The Consequences of Script, Repression, and Contact Disruption
The Widening Spiral
Summary

CHAPTER 3: Relationship and Human Development
The Early Experience of Relationship
The Concept of Relational Needs
Development and Healthy Relationships
Development and Unhealthy Relationships
Trauma and Its Consequences
Summary

PART II: Therapeutic Interventions

CHAPTER 4: Healing the Hurts
A Set of Interlocking Systems
The Role of Relationship in the Healing Process
Relationship and the Facets of Growth and Change
Accessibility
Summary

CHAPTER 5: Creating a Therapeutic Relationship
Developing Therapeutic Personhood
Symmetry and Asymmetry
Empathy
Summary

CHAPTER 6: Beyond Empathy
Attunement
Inquiry
Involvement
Summary

CHAPTER 7: Beginning the Work
First-Session Tasks
Establishing a Safe Working Environment
The Decision to Work Together
The Therapeutic Contract
Saying Good-Bye
Summary

CHAPTER 8: Moving In
Affect and Awareness
Fear and Anxiety
Resistance and Repression
Accessing
Summary

CHAPTER 9: Therapeutic Interventions
Intervention Guidelines
Interpretation
Enactment and Experiment
Regression
Behavioral Interventions
Summary

CHAPTER 10: A Focus on Relationship
Three Relational Concerns
Transference and Countertransference Revisited
Touch
Therapist Error
The Juxtaposition Response
Shame
The Moment of Meeting
Summary

CHAPTER 11: Termination
Termination Criteria
The Decision to Terminate
Preparing for Termination
Tasks of Termination
Taking New Behaviors Out Into the World
The Last Session
Summary

PART III: The Transcript

CHAPTER 12: The Transcript
Postscript
Transcript Linkage Index
References
Name Index
Subject Index
About the Author(s)
Richard G. Erskine, Ph.D., is a clinical psychologist and licensed psychoanalyst. He is the Training Director of the Institute for Integrative Psychotherapy in New York City and conducts seminars, workshops and training programs in the United States and internationally. He is also a certified clinical transactional analyst and a licensed psychoanalyst who has specialized in psychoanalytic self-psychology and object-relations theory. Richard has developed Integrative Psychotherapy, a theory and set of methods that emphasizes affective, cognitive, behavioral and physiological integration. His books include Beyond Empathy: A Therapy of Contact-in-Relationship (with Jan Moursund and Rebecca Trautmann), Integrative Psychotherapy: The Art and Science of Relationship (with Jan Moursund), and Integrative Psychotherapy in Action.
More titles by Richard G. Erskine
Janet P. Moursund PhD, is Associate Professor Emerita at the University of Oregon, where she served as Director of the DeBusk Counseling Center and as Acting Chair of the Counseling Psychology Program. She has published seven books in the fields of psychology and psychotherapy. Now retired, she enjoys teaching computer skills to seniors and auditing classes at the University of Oregon.
You may also like