The Art and Science of Relationship: The Practice of Integrative Psychotherapy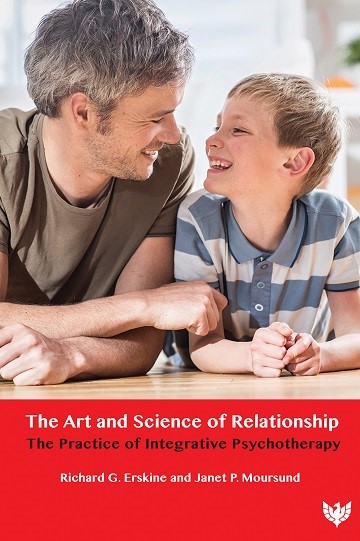 Book Details
Publisher : Phoenix Publishing House
Published : September 2022
Cover : Paperback
Pages : 324
Category :
Forthcoming
Category 2 :
Individual Psychotherapy
Catalogue No : 96459
ISBN 13 : 9781800131378
ISBN 10 : 9781800131
Also by Richard G. Erskine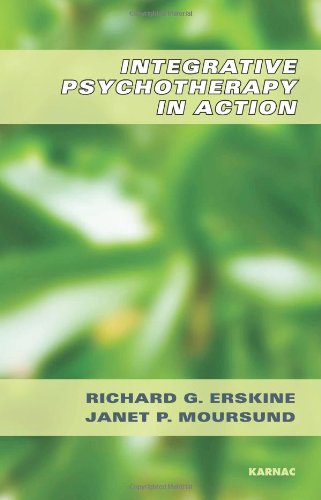 Also by Janet P. Moursund
This is an easy-to-read explication of relationally focused integrative psychotherapy/counselling that will be enjoyed by novice and experienced mental health professionals worldwide. Richard Erskine and Janet Moursund illuminate the central role of the therapeutic relationship, and of relationships in general, both in the healing process and in maintaining a psychologically healthy life. They posit that the therapeutic relationship is key to helping clients become integrated or whole, and present both theory and practice to demonstrate this view.
The book is divided into three parts: Theoretical Foundations, Therapeutic Practice, and a full verbatim transcript of a therapy session. The book's unique feature is the linkage of the transcript section with the earlier, theoretical and practice-oriented sections to clearly show how theory can be applied in the consulting room. For virtually every exchange between therapist and patient, the reader is directed back to a discussion of the specific aspect of theory and method that underly the actual words being spoken. The result is theory brought to life, theory brought out of the classroom or the professional workshop and into the real world of ongoing psychotherapy.
This book is highly recommended for students and practitioners of psychotherapy, counselling, and clinical psychology, and will be of interest to all those who work in a mental health setting.
About the Author(s)
Richard G. Erskine, Ph.D., is a clinical psychologist and licensed psychoanalyst. He is the Training Director of the Institute for Integrative Psychotherapy in New York City and conducts seminars, workshops and training programs in the United States and internationally. He is also a certified clinical transactional analyst and a licensed psychoanalyst who has specialized in psychoanalytic self-psychology and object-relations theory. Richard has developed Integrative Psychotherapy, a theory and set of methods that emphasizes affective, cognitive, behavioral and physiological integration. His books include Beyond Empathy: A Therapy of Contact-in-Relationship (with Jan Moursund and Rebecca Trautmann), Integrative Psychotherapy: The Art and Science of Relationship (with Jan Moursund), and Integrative Psychotherapy in Action.
More titles by Richard G. Erskine
Janet P. Moursund PhD, is Associate Professor Emerita at the University of Oregon, where she served as Director of the DeBusk Counseling Center and as Acting Chair of the Counseling Psychology Program. She has published seven books in the fields of psychology and psychotherapy. Now retired, she enjoys teaching computer skills to seniors and auditing classes at the University of Oregon.
You may also like