Withdrawal, Silence, Loneliness: Psychotherapy of the Schizoid Process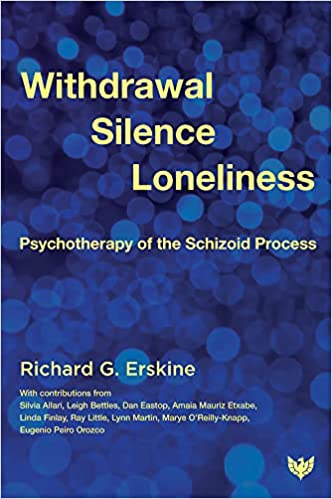 Book Details
Publisher : Karnac Books
Published : June 2023
Cover : Paperback
Pages : 176
Category :
Individual Psychotherapy
Catalogue No : 97103
ISBN 13 : 9781800131873
ISBN 10 : 9781800131
Also by Richard G. Erskine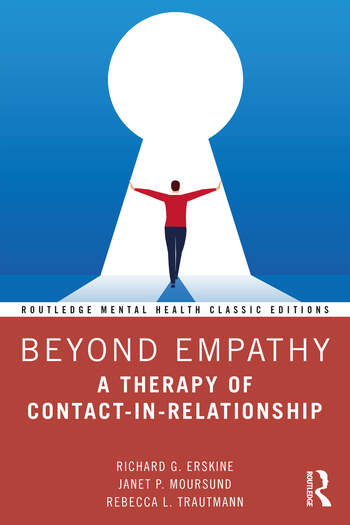 With contributions from Silvia Allari, Leigh Bettles, Dan Eastop, Richard G. Erskine, Amaia Mauriz Etxabe, Linda Finlay, Ray Little, Lynn Martin, Marye O'Reilly-Knapp, Eugenio Peiro Orozco.
Richard G. Erskine is a master clinician who, through more than fifty years of practice, has integrated diverse schools of psychoanalytic thought - self psychology, object relations, transactional analysis, and Gestalt therapy - with his client-centered background to form his relationally focused, integrative psychotherapy. Alongside eight colleagues, he presents an authoritative guide on working with the schizoid process.
Part I provides an introduction to the schizoid process and an understanding of the concepts and therapeutic interventions required, helpfully illustrated through relevant vignettes that retain the subjective experience of therapist and client. Part II, the heart of the book, contains a longitudinal case study of Allan. This focuses on the narrative of the psychotherapy sessions interwoven with several salient concepts. It is followed by the observations of two colleagues on the process of the psychotherapy. A representation of professional dialogue, which is so central to refining the practice of psychotherapy. Part III looks at the clients' perspective, including a chapter written by a client to provide her personal views on her internal experience of psychotherapy. The final part contains a chapter on the five-year psychotherapeutic journey of a client, Louise. This chapter demonstrates how the theory of the schizoid process is put into therapeutic practice.
This is an essential book for all psychotherapists to widen their understanding of therapeutic practice.
Reviews and Endorsements
Richard Erskine has extended Carl Rogers' model of psychotherapy by inviting us to go "beyond empathy"; to practice psychotherapy with attunement, involvement, respect, and depth. Through extraordinarily presented cases, the reader will sense the suffering, fear, and loneliness experienced by people trapped between protective withdrawal and their need to be in relationship. I consider his book is fundamental for every psychotherapist since we all have clients who engage in a schizoid process.
Professor Ignacio Gómez-Marroquín, Faculty of Health Sciences, University of Deusto, Bilbao, Spain

Richard Erskine brilliantly demonstrates the effectiveness of a developmentally based, relationally focused psychotherapy for the treatment of patients who struggle with internal criticism and relational withdrawal. In this book, Dr. Erskine takes us through his clients' intrapsychic conflicts and the multi dimensions of the psychotherapy as if he were reading us a story – a story that illustrates a unique psychotherapeutic approach. I strongly recommend this book to both novice and experienced psychotherapists.
Ruth Birkebaek, MD, UKCP Psychotherapist, London
Table of Contents

Acknowledgements
About the author and contributors

Foreword
Amaia Mauriz Etxabe (Basque Country, Spain)

Preface
Richard G. Erskine (Canada)

Part I: Psychotherapy of the Schizoid Process
1. The Schizoid Process: An Introduction
Richard G. Erskine (Canada)

2. Relational Withdrawal, Internal Criticism, Social Facade: Attunement to Parts of the Self
Richard G. Erskine (Canada)

3. Relational Withdrawal, Attunement to Silence: Psychotherapy of the Schizoid Process
Richard G. Erskine (Canada)

4. Engaging with the Schizoid Compromise
Ray Little (Scotland)

5. Silence, Withdrawal, and Contact in the Schizoid Process
Marye O'Riely-Knapp (USA)

6. Relational Needs and the Schizoid Phenomena
Dan Eastop (Ireland)

Part II: A Five-Year Case Study and Colleague's Reflections
7. Allan: Depression or Isolated Attachment?
Richard G. Erskine (Canada)

8. Allan: Internal Criticism and Shame, Physical Sensations and Affect
Richard G. Erskine (Canada)

9. Allan: Isolation, Loneliness, and a Need to be Loved
Richard G. Erskine (Canada)

10. Allan: Therapeutic Withdrawal and Painful Memories
Richard G. Erskine (Canada)

11. Allan: My Mother's Voice; Psychotherapy of Introjection
Richard G. Erskine (Canada)

12. Reflexively exploring the 'therapeutic use of self': A response to Richard Erskine's five-chapter case study of Allan
Linda Finlay (UK)

13. The Role of Shame in the Development of the Schizoid Process
Lynn Martin (UK)

Part III: Clients' Perspectives on the Psychotherapy
14. Come closer … but keep your distance"
Leigh Bettles (UK)

15. From Inner Safety to Contact-in-Relationship: Analyzing the Psychotherapy of the Schizoid Process
Silvia Allari (Italy) and Eugenio Peiró Orozco (Spain)

Part IV: Theory into Therapeutic Practice
16. Louise: Social Facade, Depression, Relational
Richard G. Erskine (Canada)

Index
About the Author(s)
Richard G. Erskine, Ph.D., is a clinical psychologist and licensed psychoanalyst. He is the Training Director of the Institute for Integrative Psychotherapy in New York City and conducts seminars, workshops and training programs in the United States and internationally. He is also a certified clinical transactional analyst and a licensed psychoanalyst who has specialized in psychoanalytic self-psychology and object-relations theory. Richard has developed Integrative Psychotherapy, a theory and set of methods that emphasizes affective, cognitive, behavioral and physiological integration. His books include Beyond Empathy: A Therapy of Contact-in-Relationship (with Jan Moursund and Rebecca Trautmann), Integrative Psychotherapy: The Art and Science of Relationship (with Jan Moursund), and Integrative Psychotherapy in Action.
You may also like