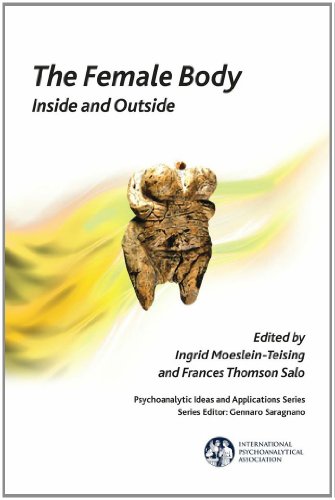 Book Details
Publisher : Routledge
Published : May 2013
Cover : Paperback
Pages : 304
Category :
Psychoanalysis
Catalogue No : 33201
ISBN 13 : 9781780491332
ISBN 10 : 1780491336
Also by Frances Thomson-Salo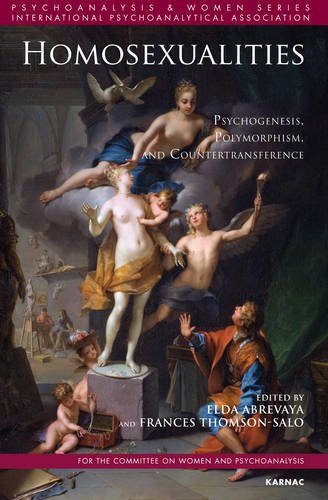 This book gathers together a number of cutting edge contributions about the female body, inside and out, from a large group of psychoanalysts who are at the forefront of new thinking about issues of femininity, the female body, sex and gender. It explores the female body in art, in pregnancy and motherhood, in sexuality and in the life-cycle, and finally the female body as scene of crime. As a result this book covers aspects of female creativity in its many aspects, both productive and generative and where there are difficulties or impediments. The psychoanalysts writing for this book have made an enormous contribution in the past and this book therefore aims to stimulate, challenge and provoke further discussion and new advances in this field.
Reviews and Endorsements
'The Female Body: Inside and Outside addresses a topic that has fascinated and challenged psychoanalysis since its inception. Here, we find experienced clinicians reflecting on fertility and procreation, on maternal fantasies both generative and destructive, on the female life cycle, and on disturbances and perversions of female body and self. Several chapters focus on portrayals of female bodies in art, literature, and culture. Particularly welcome is the range of contributors from different countries, which shows how much our views of and attention to sexuality and embodiment are shaped by the psychoanalytic and cultural worlds from which we come. This volume shows us how inside and outside are both, in endlessly complex ways, part of female embodiment and its psychic representation.'
- Nancy J Chodorow, PhD, training and supervising analyst, Boston Psychoanalytic Society and Institute, lecturer on psychiatry, Harvard Medical School, Professor emerita of sociology at University of California, Berkeley, and author of several books
About the Editor(s)
Ingrid Moeslein-Teising is a psychoanalyst of the German Psychoanalytical Association (DPV/IPA), group analyst (DAGG), a doctor in psychosomatic medicine working in private practice, and a senior consultant in an inpatient psychosomatic clinic (Klinik am Hainberg, Bad Hersfeld). She teaches at the Alexander-Mitscherlich-Institute, Kassel. Her scientific interests, publications and presentations focus on the woman in psychoanalysis - her sexuality, her body, her history. She is a committee member of the IPA Committee on Women and Psychoanalysis (COWAP).
Frances Thomson Salo trained with the British Society as a child and adult psychoanalyst, is a Training analyst and past President of the Australian Psychoanalytical Society, Chair of the International Psychoanalytical Association Committee of Women in Psychoanalysis, an editorial board member of the International Journal of Psychoanalysis, a consultant infant mental health clinician at the Royal Women's Hospital and child psychotherapist at the Royal Children's Hospital, an Honorary Fellow of the Murdoch Children's Research Institute, an Associate Professor on the faculty of the University of Melbourne Graduate Diploma for Infant and Parent Mental Health, and has published on child and infant-parent psychotherapy.
You may also like