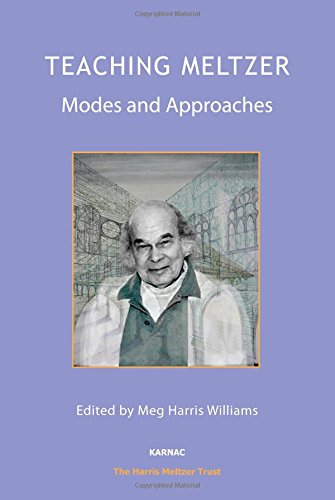 Book Details
Publisher : Harris Meltzer Trust
Published : February 2015
Cover : Paperback
Pages : 256
Category :
Psychoanalysis
Catalogue No : 35119
ISBN 13 : 9781782201205
ISBN 10 : 1782201203
Also by Meg Harris Williams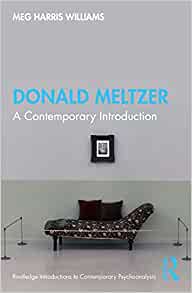 This book is one of a short series on the teaching of post-Kleinian analysis, with a companion volume on Teaching Bion.
The trials and tribulations of teaching are intimately connected with those of learning, and indeed have parallels with psychoanalysis in so far as this may in itself be considered a specialised mode of education. The variety of approaches recounted in this volume have been devised and refined over time and demonstrate the imaginative commitment and struggles of practitioners.
Donald Meltzer's hopes for the survival of psychoanalysis rested not on schools and didacticism but on the capacity of the next generation to learn from their own experience with the aid of their internal teachers.
His writings are often said to be 'difficult' by students without personal experience of his teaching. Yet Meltzer himself said his motto was 'simplicity' and he never tried to be obscurantist, but concentrated increasingly on how to make complex matters 'simple', relevant and digestible.
This book shows how this aspiration to a complex simplicity can be conveyed by those who have absorbed it. Its relevance therefore goes beyond the conceptual framework of an individual analyst, and sheds new light on the task of enabling the psychoanalytic attitude in both students and teachers.
About the Editor(s)
Meg Harris Williams, a writer and artist, studied English at the Universities of Cambridge and Oxford and art at the Accademia di Belle Arti in Florence, and has had a lifelong psychoanalytic education, working closely with Donald Meltzer. She has written and lectured extensively in the UK and abroad on psychoanalysis and literature. She is a visiting lecturer for AGIP and at the Tavistock Centre in London, and an Honorary Member of the Psychoanalytic Center of California. She is married with four children and lives in Farnham, Surrey.
You may also like