Taking the Transference, Reaching Toward Dreams: Clinical Studies in the Intermediate Area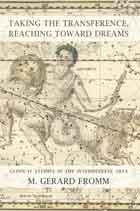 Book Details
Publisher : Routledge
Published : November 2012
Cover : Paperback
Pages : 240
Category :
Psychoanalysis
Catalogue No : 32473
ISBN 13 : 9781780490564
ISBN 10 : 1780490569
Also by M. Gerard Fromm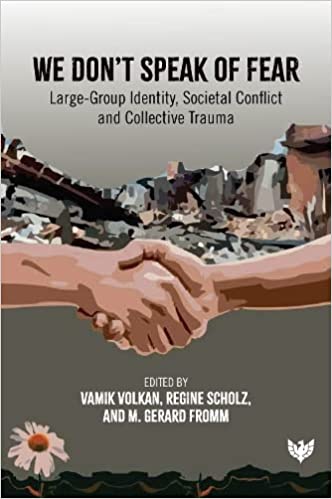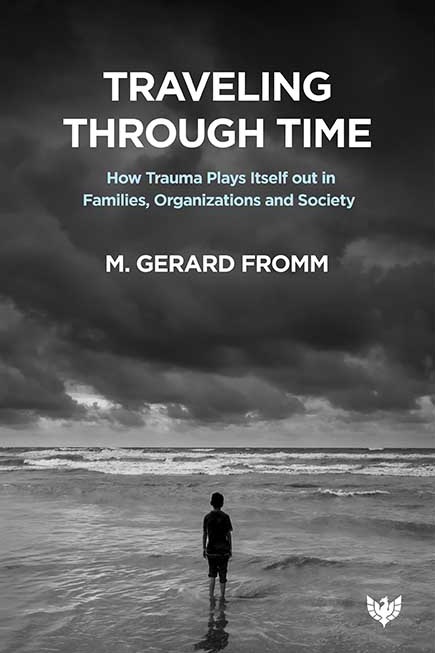 "One of the aims of this game is to reach to the child's ease and so to his fantasy and so to his dreams." What a lovely description of an easy interplay between two people, leading to the communication of, even the creation of, inner life. D.W. Winnicott was a theorist of the unnoticed obvious, as much in this statement about his squiggle game as in his recognition of the eternal phenomenon of transitional objects. But it is also a commonplace of clinical psychoanalytic practice that no sooner is inner life contacted, and a beginning link made to the external world, no sooner do both parties realize that the behavior that seemed so idiosyncratic actually has relational meaning, than something else happens: transference, and taking the transference becomes the new, vital and risky clinical problem.
This book reports on clinical work in, and at the boundaries of, the intermediate space between patient and therapist, perhaps the space between reaching toward dreams and taking the transference. Though the clinical work to be described here was influenced quite deeply by the writing of Winnicott primarily and then of Lacan, it is meant to stand for itself as the record of - and a set of stories about - one therapist's experiences and learning. The chapters that follow take up a range of clinical conditions (hopelessness, self-destructiveness, psychosis), clinical phenomena (regression, impasse, trauma), technical issues (interpretation, transference, free association) and related topics (dreams, creativity, the analytic setting). Most of this work took place at the Austen Riggs Center, a small psychiatric hospital in Stockbridge, Massachusetts, in which quite troubled patients are offered intensive psychoanalytic psychotherapy in a completely open and voluntary therapeutic community setting.
Reviews and Endorsements
'Gerard Fromm has worked most of his clinical lifetime at the Austen Riggs Center, and those of us who have been privileged to hear him present his work or discuss ideas have eagerly awaited this book. Fromm is, in my view, without equal in his integration of theories of psychoanalysis and clinical work; indeed, he takes his place alongside great American psychoanalysts such as Harold Searles, Bryce Boyer, and Peter Giovacchini, and thus renews a certain "voice" that is singularly American and deeply creative.'
- Christopher Bollas, author of The Shadow of the Object and The Freudian Moment

'In this book, based on his decades of work at the prestigious Austen Riggs Center, Gerard Fromm illustrates technical concepts in the treatment of "difficult patients" and provides case reports. He is an excellent teacher. We learn from him how to examine and evaluate Donald Winnicott's fascinating observations and how to utilize them in a therapeutic setting. Above all, Fromm evolves as a role model for psychotherapists dealing with the most challenging of patients, as we read what he hears from them and how he responds. This book is a rare treasure.'
- Vamık Volkan, Emeritus Professor of Psychiatry, University of Virginia, Charlottesville, Virginia, and author of Psychoanalytic Technique Expanded: A Textbook of Psychoanalytic Treatment

'This is a beautifully realised body of clinical work accumulated over a long period with very challenging patients, offered by a master clinician and teacher. Dr Fromm's brilliantly contemporary and creative psychoanalytic therapeutic work is mutually influenced by his role as director of the Erikson Institute at the historically pioneering in- and out-patient psychiatric facilities of the Austen Riggs Center. In an exemplary fashion, he teaches us how to use psychoanalytic theory to its best advantage, so that it helps, inspires and guides, but never dominates lived experience and fresh interaction with his patients. Winnicott is his favorite beacon. This is a clinically exhilarating read in its sustaining hopefulness for profound psychodynamic understanding.'
- Rosemary H. Balsam, Training and Supervising Analyst, Western New England Institute for Psychoanalysis; Associate Clinical Professor of Psychiatry, Yale Medical School; Staff Psychiatrist, Yale University Student Mental Health and Counselling Services
About the Author(s)
M. Gerard Fromm, PhD, directed the Erikson Institute for Education and Research at the Austen Riggs Center for many years, where he is currently Senior Consultant. He teaches at a number of psychoanalytic institutes and is on the faculties of Harvard Medical School and the Yale Child Study Center. He is the editor of The Facilitating Environment: Clinical Applications of Winnicott's Theory (with Bruce L. Smith, PhD) and Lost in Transmission: Studies of Trauma across the Generations. His most recent book, Taking the Transference, Reaching toward Dreams, reports on his clinical work at the Center.
You may also like