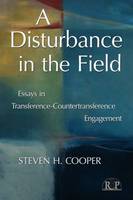 Book Details
Publisher : Routledge
Published : January 2010
Cover : Paperback
Pages : 232
Category :
Psychoanalysis
Catalogue No : 29842
ISBN 13 : 9780415806299
ISBN 10 : 0415806291
Also by Steven H. Cooper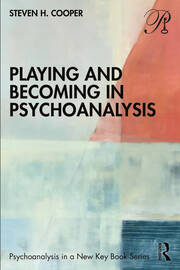 The field, as Steven Cooper describes it, is comprised of the inextricably related worlds of internalized object relations and interpersonal interaction. Furthermore, the analytic dyad is neither static nor smooth sailing. Eventually, the rigorous work of psychoanalysis will offer a fraught opportunity to work through the most disturbing elements of a patient's inner life as expressed and experienced by the analyst - indeed, a disturbance in the field.
How best to proceed when such tricky yet altogether common therapeutic situations arise, and what aspects of transference/countertransference should be explored in the service of continued, productive analysis? These are two of the questions that Steven Cooper explores in this far-ranging collection of essays on potentially thorny areas of the craft. His essays try to locate some of the most ineffable types of situations for the analyst to take up with patients, such as the underlying grandiosity of self-criticism; the problems of too much congruence between what patients fantasize about and analysts wish to provide; and, the importance of analyzing hostile and aggressive aspects of erotic transference. He also tries to turn inside-out the complexity of hostile transference and countertransference phenomena to find out more about what our patients are looking for and repudiating. Finally, Cooper raises questions about some of our conventional definitions of what constitutes the psychoanalytic process. Provocatively, he takes up the analyst's countertransference to the psychoanalytic method itself, including his responsibility and sources of gratification in the work.
It is at once a deeply clinical book and one that takes a post-tribal approach to psychoanalytic theory - relational, contemporary Kleinian, and contemporary Freudian analysts alike will find much to think about and debate here.
Reviews and Endorsements
Contents:
Introduction: The Romance and Melancholia of Loving Psychoanalysis. The Grandiosity of Self-loathing: Transference-Countertransference Dimensions. Privacy, Reverie, and the Analyst's Ethical Imagination. The Analyst's Experience of Being a Transference Object: An Exclusive Form of Countertransference to the Psychoanalytic Method? A Disturbance in the Field: The Analyst's Anticipatory Fantasies as Aid and Obstacle to the Patient's Self-integration. Psychoanalytic Process: Clinical and Political Dimensions. Good Enough Vulnerability, Victimization, and Responsibility: Why One- and Two-person Models Need One Another. The New Bad Object and the Therapeutic Action of Psychoanalysis. Franz Alexander's Corrective Emotional Experience Reconsidered. Working Through and Working Within: The Continuity of Enactment in the Termination Process.
About the Author(s)
Steven H. Cooper, Ph.D., is a Training and Supervising Analyst at the Boston Psychoanalytic Society and Institute, and faculty and Supervising Analyst at the Massachusetts Institute for Psychoanalysis. Joint editor-in-chief of Psychoanalytic Dialogues, he is the author of Objects of Hope: Exploring Possibility and Limit in Psychoanalysis.
You may also like