Lost in Transmission: Studies of Trauma Across Generations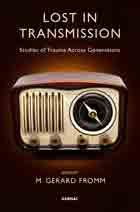 Book Details
Publisher : Routledge
Published : 2012
Cover : Paperback
Pages : 256
Category :
Psychoanalysis
Category 2 :
Trauma and Violence
Catalogue No : 30112
ISBN 13 : 9781855758643
ISBN 10 : 1855758644
Also by M. Gerard Fromm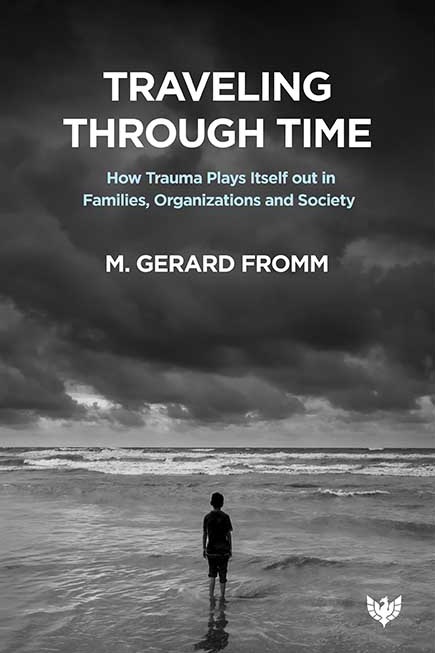 A central thesis of this volume is that what human beings cannot contain of their experience - what has been traumatically overwhelming, unbearable, unthinkable - falls out of social discourse, but very often onto and into the next generation, as an affective sensitivity or a chaotic urgency. What appears to be a person's symptom may turn out to be a symbol - in the context of this book, a symbol of an unconscious mission - to repair a parent or avenge a humiliation - assigned by the preceding generation. These tasks may be more or less idiosyncratic to a given family, suffering its own personal trauma, or collective in response to societal trauma.
This book attempts to address this heritage of trauma - the way that the truly traumatic, that which cannot be contained by one generation, necessarily and largely unconsciously plays itself out through the next generation - and to do so both from clinical and societal perspectives. The book looks first at the legacy of the Holocaust, the study of which broke ground for the new field of transmission studies; then the analysis and enactments of trauma in more ordinary clinical practice; and finally more recent, large-scale traumatic events within American society. Throughout, the links between the "little histories" of people and families and the "big history" of a society are illuminated and taken seriously.
Reviews and Endorsements
'Tightly guarded family secrets, awkward pauses in communication, missing photographs, hidden letters, unexplained tears at the mention of a city far away, phobically avoided television shows, and telling slips of tongue, together constitute the invisible pathway through which traumatic experiences of one generation are passed on to the next. The more "unmentalized" the trauma of parents, the greater the likelihood of its suppressed whispers finding their echoes in children's lives. To render the unthinkable aspects of a trauma into a cogent, if fumbling, narrative, therefore, goes a long way to minimizing its long-term adverse effects. Gerard Fromm's well-organized and deeply humane book makes this point in a firm, lucid, and convincing manner.'
- Salman Akhtar, MD, Professor of Psychiatry, Jefferson Medical College; Training and Supervising Analyst, Psychoanalytic Center of Philadelphia

'Lost in Transmission is not simply about how traumatic psychological injury is passed down to the children and grandchildren of those who originally experienced it. Even more, the insightful and personal essays in this collection are about finding the shared humanity in families, in psychotherapy, in society, and in memories of the past that repairs the damage people do to one another. A moving and inspiring book.'
- Thomas A. Kohut, Sue and Edgar Wachenheim III Professor of History, Williams College, USA

'For decades, psychoanalysts denied the impact of "big history" on their patients', and even their own, lives. Lost in Transmission brings the "real" to centre stage. In this slim volume, a dozen unusually creative thinkers and analysts share with us what they have learned about the messages from the past contained in their patients' symptoms. Lost in Transmission teaches us how the unacknowledged terrors of one generation can lead to neglect of the next, even in the analyst/analysand dyad; how historical traumas can be used deliberately to mobilize hate and violence; how the shame of previous generations can be stealthily imprinted on children's psyches - leading them to avenge historical humiliations or assuage historical pain they may not even know of. These wise healers unlock the code. A critically important contribution to healing history's lasting wounds.'
- Jessica Stern, Former Erik Erikson Scholar; Advanced Academic Candidate, Mass. Inst. of Psychoanalysis; author of Denial: A Memoir of Terror and Terror in the Name of God: Why Religious Militants Kill
About the Editor(s)
M. Gerard Fromm, PhD, directed the Erikson Institute for Education and Research at the Austen Riggs Center for many years, where he is currently Senior Consultant. He teaches at a number of psychoanalytic institutes and is on the faculties of Harvard Medical School and the Yale Child Study Center. He is the editor of The Facilitating Environment: Clinical Applications of Winnicott's Theory (with Bruce L. Smith, PhD) and Lost in Transmission: Studies of Trauma across the Generations. His most recent book, Taking the Transference, Reaching toward Dreams, reports on his clinical work at the Center.
You may also like