How the Mind Works: Concepts and Cases in Psychoanalysis and Psychotherapy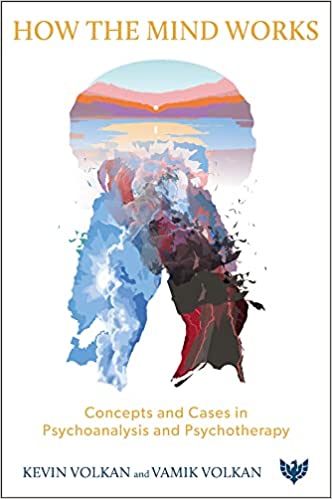 Book Details
Publisher : Karnac Books
Published : July 2023
Cover : Paperback
Pages : 270
Category :
Psychoanalysis
Category 2 :
Individual Psychotherapy
Catalogue No : 97100
ISBN 13 : 9781800131996
ISBN 10 : 9781800131
Also by Kevin Volkan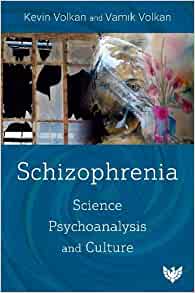 Also by Vamik D. Volkan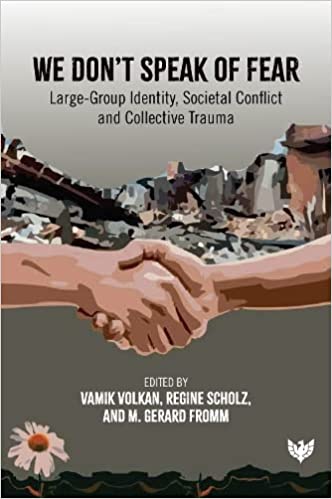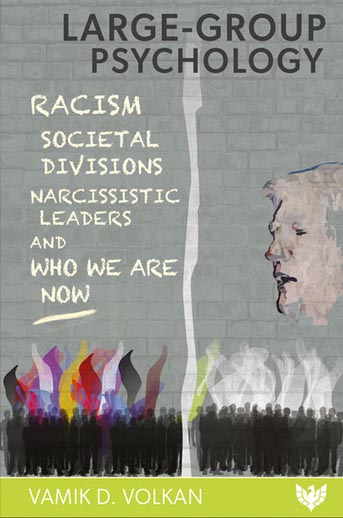 There is a great deal of confusion about psychoanalysis and psychoanalytic psychotherapy, even among practitioners of these methods. One reason is the sheer volume of psychoanalytic psychotherapies currently practised around the world; some very similar, others widely divergent. To help allay this confusion, Kevin Volkan and Vamik Volkan present what lies at the heart of psychoanalysis and demonstrate the different ways this core can manifest in practice.
The authors' aim is to improve psychoanalytic psychotherapists' professional identities as well as their approaches to patients. The wide-ranging subjects discussed include therapeutic principles; key psychoanalytic concepts; psychotherapeutic identity; the clinician's office; making formulations and interpretations; psychosocial development; individual and large-group identity; trauma and transgenerational transmission; dreams and unconscious fantasies; therapeutic play; personality organisations; cultural considerations; and psychoanalysis in organisations and groups.
Volkan and Volkan draw upon their decades of experience of psychoanalysis, biculturalism, and supervision of colleagues in various countries and cultures to create an exceptional textbook to explain psychoanalytic theory clearly. They present compelling case examples to illustrate technical issues that never lose sight of psychoanalysis and psychoanalytic psychotherapy as living professions that continue to develop. This is a must-read for all who want to learn more about psychoanalytic practice and theory.
Reviews and Endorsements
Kevin and Vamik Volkan's new book, How the Mind Works: Concepts and Cases in Psychoanalysis and Psychotherapy, is a significant and welcome addition to the literature. It brings both depth and reach, presenting varied new perspectives without jettisoning important elements of classical approaches. Of particular value is the authors' ability to span inner and outer, psyche and culture, unconscious fantasy and reality, intrapsychic with small and large group processes, and transgenerational traumatic elements with individual and cultural dimensions of the here and now. The authors see psychoanalysis as an ever-evolving "living profession," and they have resisted the temptation to dogmatize while not throwing out the baby with the bathwater. This is a rich and worthwhile book.
Joseph Bobrow, PhD, psychoanalyst and author of 'Zen and Psychotherapy: Partners in Liberation'

This textbook on psychoanalysis offers the reader both a historical lens and a current one, incorporating issues such as the impact of the coronavirus pandemic, of telephone and virtual sessions, and of the war in Ukraine. The authors' in-depth case examples illustrate fundamental constructs of psychoanalytic principles in a clear and cogent manner. Vamık Volkan's profound conceptualization of large-group identity gives the reader a unique understanding of human development with clarity and poignant examples. Kevin Volkan's framing of analytic theory with a cultural lens brings clarity to dynamics familiar to all mental health professionals in an understandable manner. Each chapter contains pearls of wisdom that can be appreciated by seasoned training analysts as well as those new to analytic thinking. The meaning and limitations of confidentiality in the virtual world of today is timely and essential for all practicing analytic therapists to understand and appreciate. Addressing how organizations and groups can be understood using the analytic lens that the Volkans focus on can be of value to leaders of all types of groups, corporations, and countries. This book is a gift to all people interested in the human mind, co-authored by two gifted deep thinkers. It can't be recommended highly enough. A text for all seasons, a book for all reasons, for everyone interested in deepening one's understanding of analytic thinking.
Richard Beck, LCSW, BCD, CGP, AGPA-F, President, International Association for Group Psychotherapy and Group Processes, 2018–2022

In this book, Kevin Volkan and Vamık Volkan update psychoanalytic knowledge about how the mind works while preserving the basic foundation of psychoanalysis. In a clear way they illustrate the link between the psychosocial realm and clinical work, bringing our attention to how major external events play a role in shaping individuals' internal worlds and psychological functions. Regardless what kind of theoretical or technical ideas the reader may have, he or she will find this book a significant contribution in helping clinicians solidify their therapeutic identities.
Işıl Vahip, M. D., retired professor of psychiatry, Ege University, Izmir, Turkey; a training and supervising psychoanalyst, Istanbul Psychoanalytic Association for Training, Research and Development; founder and president, Izmir Psychoanalytic Psychotherapy Association
Table of Contents

About the authors
About this book

Chapter 1
Psychoanalysis and psychoanalytic psychotherapy: five therapeutic principles

Chapter 2
Id, ego, and superego

Chapter 3
Psychotherapeutic identity, confidentiality, and psychotherapist disclosure

Chapter 4
Neutrality, transference, countertransference, counterresponses

Chapter 5
The psychoanalytic clinician's office

Chapter 6
Developmental levels

Chapter 7
Defense mechanisms

Chapter 8
Resistances

Chapter 9
Making formulations, interpretations, and working through

Chapter 10
The separation–individuation level and psychosocial development

Chapter 11
Individual identity and large-group identity

Chapter 12
Traumas and transgenerational transmissions

Chapter 13
Two case stories illustrating transgenerational transmissions

Chapter 14
Dreams and unconscious fantasies

Chapter 15
Therapeutic play

Chapter 16
Personality organizations

Chapter 17
A story of a psychoanalysis illustrating psychoanalytic terms and concepts

Chapter 18
Two brief psychoanalytic psychotherapy cases

Chapter 19
A psychotherapy case with cultural considerations

Chapter 20
Psychoanalytic ideas related to organizations and groups

Chapter 21
Concepts related to psychoanalytic group psychotherapy

Coda
References
Index
About the Author(s)
Kevin Volkan, EdD, PhD, MPH is a founding faculty member and Professor of Psychology at California State University Channel Islands, where he researches and teaches courses on psychopathology and atypical behaviors, personality theory, as well as Nazi Germany, and Eastern philosophy. Dr. Volkan also currently serves on the Graduate Medical Education faculty for the Community Memorial Hospital System in Ventura CA, where he teaches and conducts research with medical residents, and as an adjunct faculty member for California Lutheran University's clinical psychology doctorate program. He holds doctorates in clinical and quantitative psychology, is a graduate of the Harvard School of Public Health, and a former Harvard Medical School faculty member and administrator. Dr. Volkan is considered to be an expert on extreme psychopathologies and has testified before the United States Senate on pathological and dangerous fetishes. He has made numerous appearances on television, radio, and podcasts as a psychological expert.

Dr. Volkan's clinical training and experience is in psychoanalytic psychotherapy, though he also has experience using a wide variety of other modalities in clinical practice. He has practised clinical psychology as a staff psychologist in a state hospital and in private practice. Dr. Volkan's clients included a diverse population of people representing a wide variety of socioeconomic strata and psychological distress. He has worked with people suffering from drug addiction, neuroses, and personality disorders as well individuals suffering from autism, organic brain injury, and schizophrenia. Dr. Volkan was awarded the Sustained Superior Accomplishment Award from the State of California for his clinical work. His current practice is centered around psychodynamic embodied dreamwork.

Dr. Volkan is the author of Dancing Among the Maenads: The Psychology of Compulsive Drug Use, which is one of the few psychoanalytic works examining drug addiction. He has also published a number of papers on psychopathology as well as on psychoanalysis and culture. His current publications include works on delusional misidentification syndromes, hoarding, narcissism, and demonic possession.
Vamik D. Volkan is an Emeritus Professor of Psychiatry at the University of Virginia, an Emeritus Training and Supervising Analyst at the Washington Psychoanalytic Institute, and the Senior Erik Erikson Scholar at the Austen Riggs Center in Stockbridge, Massachusetts. He is the president of the International Dialogue Initiative and a former president of the International Society of Political Psychology, the Virginia Psychoanalytic Society, and the American College of Psychoanalysts. He received the Sigmund Freud Award given by the city of Vienna in collaboration with the World Council of Psychotherapy, and in 2015 received the Sigourney Award, honouring achievements for the advancement of psychoanalysis.
You may also like