Schizophrenia: Science, Psychoanalysis, and Culture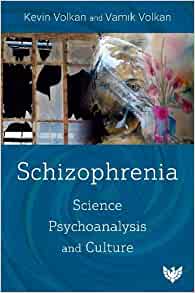 Book Details
Publisher : Karnac Books
Published : February 2022
Cover : Paperback
Pages : 248
Category :
Psychoanalysis
Category 2 :
Clinical Psychology
Catalogue No : 96252
ISBN 13 : 9781800131200
ISBN 10 : 9781800131
Also by Kevin Volkan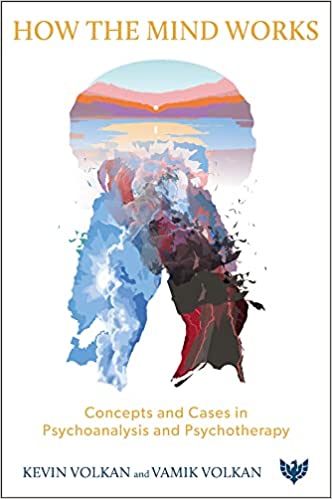 Also by Vamik D. Volkan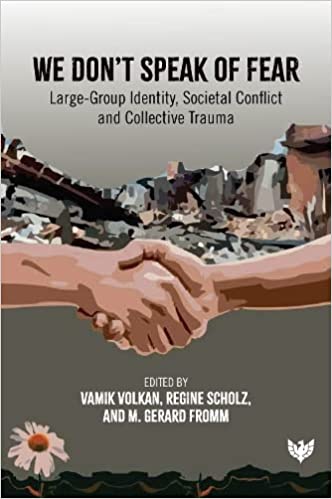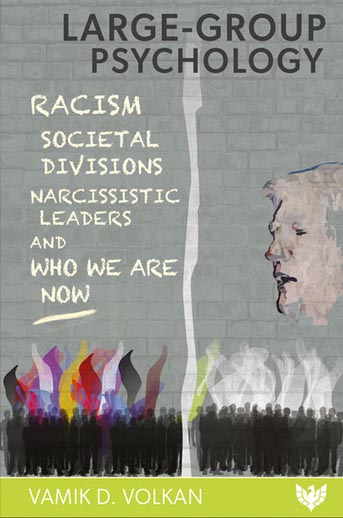 Kevin Volkan and Vamik Volkan present a comprehensive study of schizophrenia using a psychoanalytic lens on the existing interdisciplinary research. Over the last seventy years, mainstream research on the causes, prevalence, and treatment of schizophrenia has greatly diverged from psychoanalytic thinking. However, the emergence of the field of neuropsychoanalysis brings hope that psychoanalytic metapsychology and clinical theory may once again provide valuable insight into understanding schizophrenia.
Psychoanalytic treatment may not be appropriate for many sufferers but psychoanalysis does provide insight to inform and improve treatment. It can also illuminate what aspects of schizophrenia are common across cultures, where they present unique characteristics, and just how cultural variations occur. For any future improvement in understanding and treating schizophrenia, the cultural underpinnings and expressions of schizophrenic illness need to be made clear.
For clinicians in the field, the authors' aim is to deepen insight and promote the use of psychotherapy and integrated treatments, while increasing sensitivity to cultural variations in schizophrenic disease. Accordingly, this book is divided into four sections. The first gives a brief overview and outline of the mainstream understanding of schizophrenia. The second drills down to focus on general psychoanalytic ideas about schizophrenia, culminating with a focus on problems with early object relations. The third looks at how psychoanalytic treatment can be successful in some cases. The fourth and final part discusses how views of the disorder and the disorder itself are affected by culture.
The authors hope to generate insight and understanding of schizophrenic disorders which could lead to new approaches to treating and possibly preventing schizophrenia. It is a must-read for all clinicians and trainees working in the field and presents insightful ideas to anyone with an interest in the subject.
Reviews and Endorsements
'Kevin Volkan, PhD and Vamık Volkan, MD bring their scholarly and clinical knowledge to the project of understanding the history, science, and treatment of schizophrenia. In this highly readable and accessible book they provide a comprehensive review of the scientific literature on schizophrenia and how the illness is affected by culture. Volkan and Volkan review, critique, and update psychoanalytic formulations of schizophrenia, showing how early Freudian, ego, and object relations psychoanalytic theories have evolved into modern psychoanalysis and psychoanalytic psychotherapy. They advocate for the place of modern psychoanalytic psychotherapy in the treatment of schizophrenia, where symptoms and suffering can be understood in the context of the inner and the outer world of the patient, and may take place in conjunction with other treatment modalities. Integrative approaches to understanding and treating schizophrenia maximize the possibility of recovery and this book advocates for a broad and thoughtful approach to treatment.'
Jane G. Tillman, PhD ABPP, Evelyn Stefansson Nef Director, Erikson Institute for Education and Research, Austen Riggs Center, Stockbridge, Massachusetts

'The description of schizophrenia has a history – if you want to know this history, you will find it in this magnificent book. The causes of schizophrenia have been debated, from infectious, to genetic, to object relations disturbance in early childhood – if you are interested in all those debates, look no further. The treatments of schizophrenia have a long history, too, from surgeries to neuroleptics – they are skillfully and engagingly discussed in a form anyone can read. Finally, if you want to see the principles for treating, as the authors note, some schizophrenics with psychoanalytic approaches, these are described in fascinating and persuasive detail. And, by the way, if you want some evidence-based references to bolster the authors' representations, there are 42 pages of bibliography. Not just a reference book, this is a stunning work of readable, accessible, and fascinating scholarship.'
Jerome S Blackman, MD, FIPA, Professor of Psychiatry, Eastern Virginia Medical School, Norfolk

'[C]ompelling and progressive, with the authors striking exactly the right balance between theory and practice. Key psychoanalytic concepts and thinkers are invoked to help make sense of schizophrenia. There is something much more human here – a search for meaning that can sometimes be lacking in strictly medical or pharmacological models. […] Vamik Volkan's clinical vignettes, used to illustrate the process, are a pleasure and inspiration to read. […] by bringing together psychiatry, psychology, psychoanalysis and culture, this book is a convincing manifesto for a multidisciplinary approach to treating schizophrenia.'
Emmanuelle Smith, psychodynamic psychotherapist in the NHS and private practice, 'Therapy Today' October 2022
Table of Contents

About the authors
About this book

Part I: Schizophrenia: Epidemiology, causes, neurobiology, pathophysiology
Chapter 1: Introduction and overview of schizophrenia
Chapter 2: Causes of schizophrenia
Chapter 3: Neurobiology of schizophrenia
Chapter 4: Brain structure and schizophrenia
Chapter 5: Cognition and schizophrenia
Chapter 6: Social-cognitive and emotional recognition impairment in schizophrenia
Chapter 7: Treatment of schizophrenia
Chapter 8: Non-psychodynamic therapeutic approaches to treating schizophrenia
Chapter 9: Recovery from schizophrenia
Chapter 10: Prevention of schizophrenia

Part II: The psychoanalytic metapsychology of schizophrenia
Chapter 11: Neuropsychoanalysis and schizophrenia
Chapter 12: Early psychoanalytic approaches to understanding schizophrenia
Chapter 13: A review of object relations and severe psychopathology
Chapter 14: Schizophrenic etiology and organismal panic
Chapter 15: The infantile psychotic self
Chapter 16: Flawed ingredients
Chapter 17: Fates of infantile psychotic selves

Part III: Psychoanalytic approaches to treating schizophrenia
Chapter 18: Psychodynamic approaches to treating schizophrenia
Chapter 19: Psychoanalytic treatment of adult schizophrenia
Chapter 20: Fusing-disconnecting and internalization-externalization cycles
Chapter 21: Development of a steady identification with the "good" analyst
Chapter 22: "Sophisticated" identifications and externalizations
Chapter 23: Permanent elimination of the infantile psychotic self
Chapter 24: Oedipal issues and superego identifications

Part IV: Cultural elements in schizophrenia
Chapter 25: Schizophrenia and culture
Chapter 26: Causes and beliefs about schizophrenia
Chapter 27: Object relations and culture
Chapter 28: Culture-bound schizophrenia
Chapter 29: Psychoanalysis and syndromes of culture-bound schizophrenia

Last words
References
Index
About the Author(s)
Kevin Volkan, EdD, PhD, MPH is a founding faculty member and Professor of Psychology at California State University Channel Islands, where he researches and teaches courses on psychopathology and atypical behaviors, personality theory, as well as Nazi Germany, and Eastern philosophy. Dr. Volkan also currently serves on the Graduate Medical Education faculty for the Community Memorial Hospital System in Ventura CA, where he teaches and conducts research with medical residents, and as an adjunct faculty member for California Lutheran University's clinical psychology doctorate program. He holds doctorates in clinical and quantitative psychology, is a graduate of the Harvard School of Public Health, and a former Harvard Medical School faculty member and administrator. Dr. Volkan is considered to be an expert on extreme psychopathologies and has testified before the United States Senate on pathological and dangerous fetishes. He has made numerous appearances on television, radio, and podcasts as a psychological expert.

Dr. Volkan's clinical training and experience is in psychoanalytic psychotherapy, though he also has experience using a wide variety of other modalities in clinical practice. He has practised clinical psychology as a staff psychologist in a state hospital and in private practice. Dr. Volkan's clients included a diverse population of people representing a wide variety of socioeconomic strata and psychological distress. He has worked with people suffering from drug addiction, neuroses, and personality disorders as well individuals suffering from autism, organic brain injury, and schizophrenia. Dr. Volkan was awarded the Sustained Superior Accomplishment Award from the State of California for his clinical work. His current practice is centered around psychodynamic embodied dreamwork.

Dr. Volkan is the author of Dancing Among the Maenads: The Psychology of Compulsive Drug Use, which is one of the few psychoanalytic works examining drug addiction. He has also published a number of papers on psychopathology as well as on psychoanalysis and culture. His current publications include works on delusional misidentification syndromes, hoarding, narcissism, and demonic possession.
Vamik D. Volkan is an Emeritus Professor of Psychiatry at the University of Virginia, an Emeritus Training and Supervising Analyst at the Washington Psychoanalytic Institute, and the Senior Erik Erikson Scholar at the Austen Riggs Center in Stockbridge, Massachusetts. He is the president of the International Dialogue Initiative and a former president of the International Society of Political Psychology, the Virginia Psychoanalytic Society, and the American College of Psychoanalysts. He received the Sigmund Freud Award given by the city of Vienna in collaboration with the World Council of Psychotherapy, and in 2015 received the Sigourney Award, honouring achievements for the advancement of psychoanalysis.
You may also like