Systemic Therapy and Attachment Narratives: Applications in a Range of Clinical Settings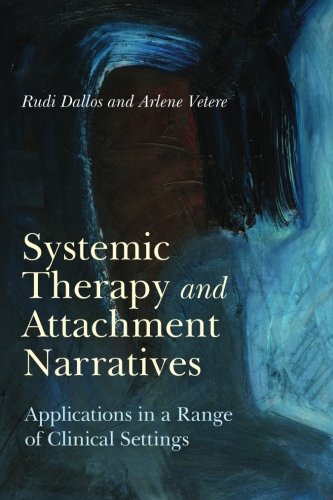 Also by Rudi Dallos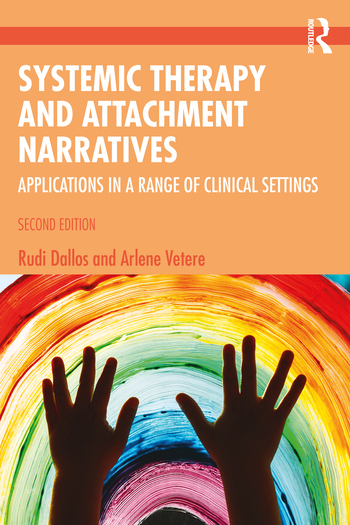 Also by Arlene Vetere
Professional interest in the clinical applications of attachment theory continues to grow and evolve, and at the same time narrative approaches are also gaining ground. This book explores how attachment-based ideas can be used in clinical practice by offering a practical and sophisticated exposition of clinical approaches. Bringing together three main systems of thought and psychotherapeutic practice - systemic theory, attachment theory and narrative theory - practitioners are shown how to use these ideas in their work through the integrated approach of 'attachment narrative therapy'. "Systemic Therapy and Attachment Narratives" provides practical guidance for a range of mental health professionals, including, family therapists, child, adolescent and adult psychotherapists, clinical psychologists and social workers, enabling them to apply this approach in a range of contexts.
Reviews and Endorsements
Using clinical examples, the authors provide guidance on how to use attachment narrative therapy in different clinical contexts and with various client groups, including working with addictions: alcohol dependency and eating distress loss and grief trauma and dissociation; and love and sexuality: applications with couples.

'This book is a treasure and will benefit all family therapists, researchers and trainees. I learned a lot which has widened my perspectives of the field.'
- John Byng-Hall, from the Foreword

Contents:
Introduction.
Attachment Narrative Therapy and Formulation.
Life Cycle Transitions and Attachment Narratives.
Emotion Regulation: Aggression, ADHD and Violence in Families.
Love and Sexuality - Systemic Therapy and Attachment Narratives: Applications with Couples.
Working with Trauma and Dissociation. Loss, Grief and Attachment.
Working Therapeutically with Problems of Addiction: Alcohol Dependency and Eating Distress.
Formats for Exploration.
Conclusions and Reflections.
About the Author(s)
Rudi Dallos is Programme Director and Professor in Clinical Psychology on the Plymouth University doctoral training course in clinical psychology. He is also a consultant clinical psychologist and teaches on several family therapy training courses. He has published a number books including Researching Psychotherapy and Counselling (2005, co-written with Arlene Vetere), Attachment Narrative Therapy (2006) and Reflective Practice in Psychotherapy and Counselling (2009, co-edited with Jacqui Stedmon).
Arlene Vetere is Deputy Director of Clinical Psychology Doctorate training at Surrey University and a family therapist, registered with the UKCP. She is also President of the European Family Therapy Association.
You may also like