Book Details
Publisher : Routledge
Published : 1997
Cover : Paperback
Pages : 258
Category :
Family, Couple and Systemic Therapy
Catalogue No : 3471
ISBN 13 : 9781855750951
ISBN 10 : 1855750953
Also by Rudi Dallos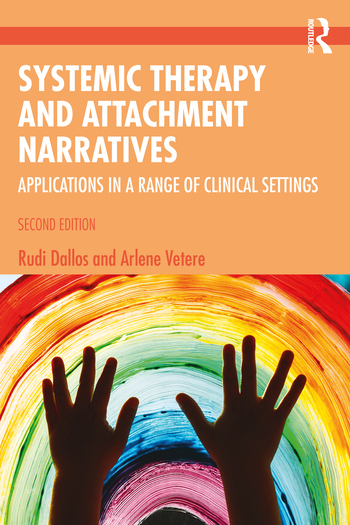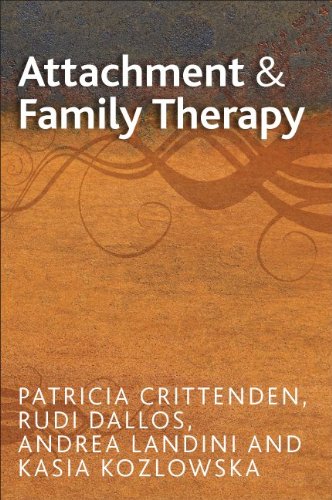 A critical reflection on the ideas that have shaped systemic and family therapy over the last years, focusing particularly on the role of narratives within families. The author illustrates his work with extracts from reseach interviews and clinical case material.
Reviews and Endorsements
'Rudi Dallos reviews the development of family systems ideas and practices from a sound scholarly base, carefully following early sources. I not only enjoyed his review of the development of the field, I also enjoyed his accompanying commentary in which he discusses the enduring utility of many family system concepts, such as feedback, patterning, circular processes and so on. I think the timing is right for the publication of this book. Rudi Dallos has written extensively in previous publications about the therapeutic potential of integrating systems ideas with personal construct theory and the ensuing analysis of constructs in action. It was always a puzzle to me why his unique contribution was not more widely acknowledged; perhaps it is a matter of timing and the acceptability of integrative approaches to theory and practice. The unique contribution of this book, I believe, lies in the quality of the scholarship and Rudi's commitment to rigor which provides a unifying framework for thinking about family members' dilemmas and provides both a grounding in, and possibilities for, future practice.'
- Arlene Vetere, PhD, from her Foreword

'As the field of systemic and family therapy grows and new ideas come and go, it is important to have the opportunity to pause and reflect on ideas that appear to stand the test of time and scrutiny of practice in the field. We are pleased therefore to be able to include this book in our series as Rudi Dallos offers the reader just that opportunity to reflect critically on ideas in the field of systemic and family therapy.'
- Ros Draper and David Campbell, from their Editors' Foreword
About the Author(s)
Rudi Dallos is Programme Director and Professor in Clinical Psychology on the Plymouth University doctoral training course in clinical psychology. He is also a consultant clinical psychologist and teaches on several family therapy training courses. He has published a number books including Researching Psychotherapy and Counselling (2005, co-written with Arlene Vetere), Attachment Narrative Therapy (2006) and Reflective Practice in Psychotherapy and Counselling (2009, co-edited with Jacqui Stedmon).
You may also like