Systemic Therapy and Attachment Narratives: Applications in a Range of Clinical Settings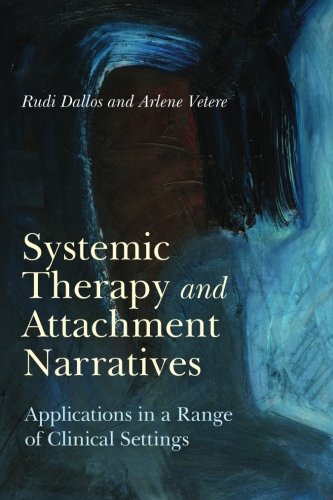 Reviews and Endorsements
Using clinical examples, the authors provide guidance on how to use attachment narrative therapy in different clinical contexts and with various client groups, including working with addictions: alcohol dependency and eating distress loss and grief trauma and dissociation; and love and sexuality: applications with couples.

'This book is a treasure and will benefit all family therapists, researchers and trainees. I learned a lot which has widened my perspectives of the field.'
- John Byng-Hall, from the Foreword

Contents:
Introduction.
Attachment Narrative Therapy and Formulation.
Life Cycle Transitions and Attachment Narratives.
Emotion Regulation: Aggression, ADHD and Violence in Families.
Love and Sexuality - Systemic Therapy and Attachment Narratives: Applications with Couples.
Working with Trauma and Dissociation. Loss, Grief and Attachment.
Working Therapeutically with Problems of Addiction: Alcohol Dependency and Eating Distress.
Formats for Exploration.
Conclusions and Reflections.