Social Dreaming in the 21st Century: The World We Are Losing

Also by John Clare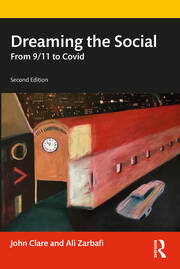 Also by Ali Zarbafi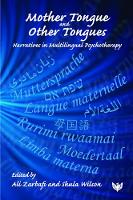 We are running out of ideas in Western society. Faced with global warming, Third World devastation, nuclear proliferation and the threat posed by religious conflict, we need new ways of thinking. After the loss and carnage of the Twentieth Century there is prevailing mood of uncertainty and paranoia, yet at the same time a denial of tragedy, a salvation fantasy, an illusion that we will be saved. The decline in social solidarity, the fragmentation of communal values and a growing sense of 'I' as opposed to 'we', are all signs of an inversion of moral certitudes, a disconnection from reality. This book asks what methods do we have at our disposal to understand and reverse this breakdown of communication within and between communities.
Reviews and Endorsements
Originally the authors had both studied sociology which, when complemented by psychotherapy, has found expression in the amalgam of 'dreaming and the social' which is the territory of this book. Thus, this work is a collaboration between two different analytic traditions, produced in the spirit of shared ideas, acknowledged differences and a mutual belief in free association and the primacy of the dream. In addition to Freud and Jung, it is influenced by thinkers such as Donald Winnicott, Wilfred Bion and Christopher Bollas, and readers will find an exposition of some of their ideas in the Chapter on Social Dreaming and the Self. The work of Gordon Lawrence has also been an overarching influence since the authors first worked with him in 1994.

'This is the book I have been waiting to read. I have yearned for a book that would examine contemporary culture through the imaginative critique of psychoanalysis. I did not want a theory-poem, or authorial brilliance. I yearned for the sort of book that I knew would teach me something and which I could recommend to others. The authors' passion embraces the subject matter in ways that is more than inspiring and hopeful. It is such a relief to read!'
- Christopher Bollas, author of The Freudian Moment, The Infinite Question and The Evocative Object World

'Clare and Zarbafi have written a book of dream research that is, probably, unrivalled because of the profundity of the detail of dreaming and their discussions of each dreaming event ... a major contribution to the social dreaming project.'
- Gordon Lawrence from the Foreword

Contents
1 Social dreaming and the self - John Clare
2 The night train of social dreaming - Ali Zarbafi
3 Dreaming after 9/11
4 Sweet honey in the rock
5 The end of the dance: dreams at a literary festival: Addendum by Jane Storr
6 We are all slaves to babble-land
7 Dreaming in the inner city: counselling with adolescents
8 Too late! Dreaming in the Haute Languedoc
9 Conclusion
About the Author(s)
John Clare and Ali Zarbafi are psychotherapists working in Wales and London. They have worked together since 1998 in various dreaming matrixes in England, France and Wales, and are currently working with social dreams in the community of Hay-on-Wye.
Dr Ali Zarbafi is an Anglo-Iranian Jungian analyst and supervisor and member of the Society of Analytical Psychology with thirty years' clinical experience. He is a founder member of the Multi-lingual Psychotherapy Centre. Ali works in the NHS and private practice. He has written and given talks on trauma, the refugee experience, and social dreaming, and has an academic background in international relations and Middle Eastern studies. He is co-author (with John Clare) of Social Dreaming in the 21st Century: The World We Are Losing.
You may also like