Six Children: The Spectrum of Child Psychopathology and its Treatment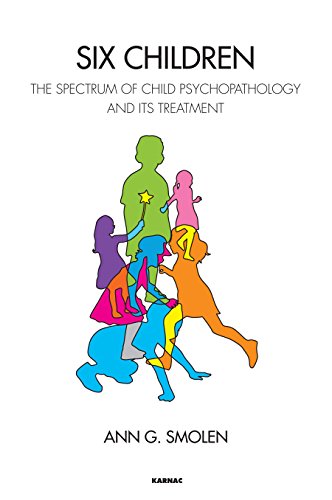 Book Details
Publisher : Routledge
Published : November 2015
Cover : Paperback
Pages : 180
Category :
Child and Adolescent Studies
Catalogue No : 36926
ISBN 13 : 9781782202820
ISBN 10 : 178220282X
Also by Ann G. Smolen
Theoretically anchored and historically informed, Six Children is a book about the nuances of child psychoanalysis as these unfold in the encounter with different forms of early life anguish. Addressing autistic, homeless, and despondent children on the one hand, and greedy, betrayed, and angry children on the other, the book attempts to integrate developmental deficits, intrapsychic conflicts, and constitutional givens in evolving a deeper understanding of both severe and milder psychopathology.
Ample clinical illustrations are provided and technical interventions pertinent to each of these situations are carefully fleshed out. Equal attention is given to holding and interpretation, family intervention and individual focus, and affect management and mentalization. The fact that the six main chapters of the book are sandwiched between a careful review and update of the field of child analysis makes the book especially suited for being used as a teaching tool in didactic curricula. A comprehensive and carefully selected bibliography imparts the book a scholarly quality, which exists alongside the text's literary and humane cadence.
Reviews and Endorsements
'Ann Smolen is a deeply compassionate person and a superb child analytic clinician. In this book she demonstrates her profound skill and her deep respect for children, families and for the power and scope of child analysis. In an era in which the value of analysis as a treatment modality is validly questioned, this book eloquently, persuasively and decisively demonstrates and proclaims its ongoing relevance and unparalleled therapeutic value. Ann Smolen accompanies her analysands and by so doing is granted admission into the most private aspects of their mental lives, personal and familial histories and the conflicts which reside within. By so doing, she becomes a prominent component of each child's developmental saga of personal meaning and return to optimal idiographic and nomethetic development. For all practioners who work with children and families, this is a vital, uplifting and crucial read.'
- James Herzog, MD, author of Father Hunger: Explorations with Adults and Children

'In this illuminating volume Ann Smolen offers the reader precious understanding of six very different children who all share a deep need for insightful and sensitive help. She makes a strong and poignant case for the power of child psychoanalysis to change the lives of children and parents. Her bookend descriptions of the history and future of child analysis will be useful to mental health students and practitioners, as well as interested cultural commentators, while the specific case discussions helpfully frame the clinical work. It is an honour to be given such a detailed window on the inner lives of children and the thinking of the analyst at work. This book should inspire others to do this work!'
- Kerry Kelly Novick, child, adolescent and adult psychoanalyst, author of Working With Parents Makes Therapy Work and Emotional Muscle: Strong Parents, Strong Children
About the Author(s)
Ann G. Smolen, PhD, is a supervising and training analyst in child, adolescent, and adult psychoanalysis at the Psychoanalytic Center of Philadelphia. She is in private practice in Ardmore, Pennsylvania.
You may also like