Siblings in the Unconscious and Psychopathology: Womb Fantasies, Claustrophobias, Fear of Pregnancy, Murderous Rage, Animal Symbolism, Christmas and Easter "Neuroses", and Twinnings or Identifications with Sisters and Brothers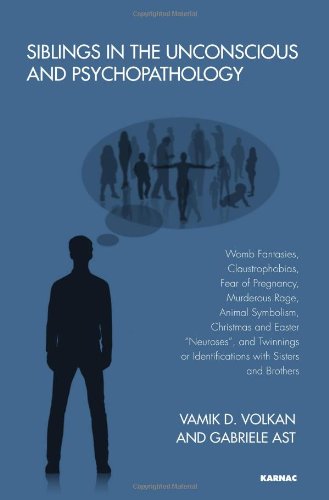 Also by Vamik D. Volkan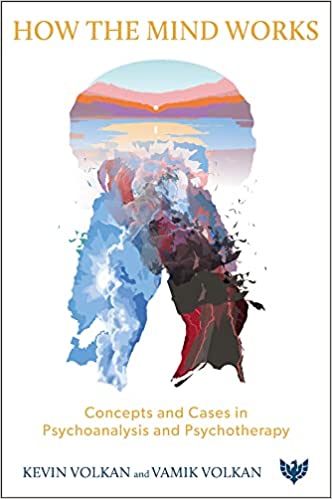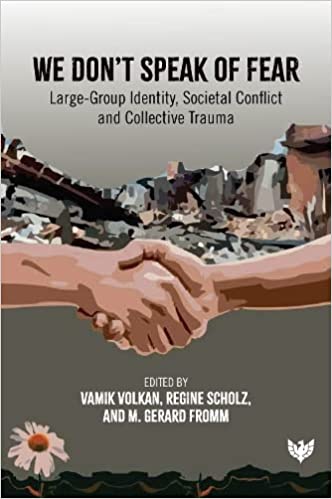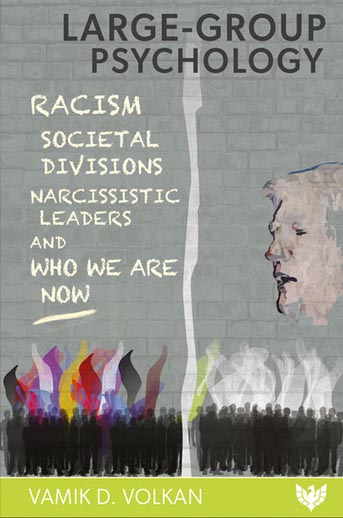 This book examines adults' identifications and internal relationships with their siblings' mental representations. The authors believe that the best way to illustrate clinical formulations and psychoanalytic theoretical concepts is to provide detailed clinical data. The influence of childhood sibling experiences and associated unconscious fantasies, in their own right, in adults' personality characteristics, behaviour patterns, and symptoms are presented from seventeen case reports. Clinicians who have patients with fear of pregnancy, claustrophobia, incestuous fantasies, extreme dependency on or murderous rage against siblings, guilt due to the death of a sister or brother in childhood, replacement child syndrome, history of adoption, certain types of animal phobias and related issues will find this volume most helpful. The authors have made a rare, but needed, psychoanalytic contribution that examines mental representations of sisters and brothers in our daily lives.
Reviews and Endorsements
'The authors of Siblings in the Unconscious and Psychopathology ask themselves, "How does the adult's mental representation of a sibling evolve from that which he or she formed in childhood?" and in a groundbreaking work proceed to explore this question. Drawing on their own extensive clinical experience and that of colleagues, they have cast a penetrating light on the powerful effects siblings have on each other through the development of dynamic unconscious fantasies. It is these fantasies that epigenetically influence the formation of the adult, whether it be towards greater adaptability or towards some degree of psychopathology.
Throughout, Doctors Volkan and Ast provide the reader with richly detailed clinical observations that are striking in their clarity and the compassion for the subjects. These patients are not mere cases, but are vibrant human beings towards whom we cannot remain indifferent.
The authors demonstrate not only a profound grasp of ego psychology and object relations concepts, but they present these ideas in a straightforward and unassuming manner that makes this book a delight to read. Although psychoanalysts have always been aware of the impact of siblings on development, I believe that Siblings in the Unconscious and Psychopathology will, as no previous work has, bring these issues into sharper focus, in a comprehensive and accessible work. Accordingly, I enthusiastically recommend this outstanding book to all clinicians.'
— David S. Werman, MD, Professor Emeritus, Duke Psychiatry and Behavioral Sciences, Duke University School of Medicine, USA
About the Author(s)
Vamik D. Volkan is an Emeritus Professor of Psychiatry at the University of Virginia, an Emeritus Training and Supervising Analyst at the Washington Psychoanalytic Institute, and the Senior Erik Erikson Scholar at the Austen Riggs Center in Stockbridge, Massachusetts. He is the president of the International Dialogue Initiative and a former president of the International Society of Political Psychology, the Virginia Psychoanalytic Society, and the American College of Psychoanalysts. He received the Sigmund Freud Award given by the city of Vienna in collaboration with the World Council of Psychotherapy, and in 2015 received the Sigourney Award, honouring achievements for the advancement of psychoanalysis.
More titles by Vamik D. Volkan
Gabriele Ast is a psychoanalyst and family practice physician in private practice in Munich, Germany.
You may also like