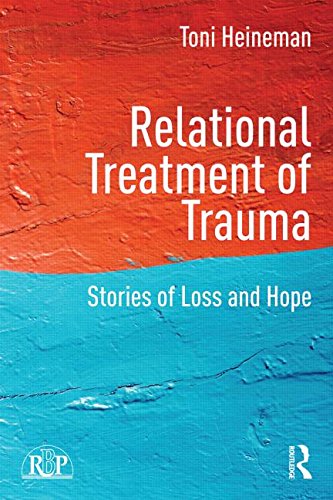 Also by Toni V. Heineman
Relational Treatment of Trauma: Stories of Loss and Hope is the culmination of over 35 years of psychotherapy with children and adults, many of whom have suffered the effects of physical, emotional, or sexual abuse. It addresses a gap in the literature on the treatment of trauma and chronic loss that are ubiquitous parts of life in foster care. While trauma-informed care has received considerable attention recently, there is little that focuses on the consequences of repeated, unexpected, and unexplained or unexplainable losses of caregivers. Relational Treatment of Trauma explores the ways in which those experiences arise in the therapeutic relationship and shows how to help clients build the trust necessary for establishing healthier, and more satisfying and hopeful relationships.
Toni Heineman introduces and reinforces the concept of the relationship as the most powerful agent of therapeutic change. She highlights the ways in which clinicians can build and sustain a relationship with clients whose experience of trauma can make them wary of trusting, illustrating this theme throughout the book with compelling case vignettes. The book is especially valuable for psychoanalysts, clinical psychologists, psychiatrists, social workers, and family therapists working with those who have suffered traumatic loss. It is essential reading for clinicians in the early part of their career, working with traumatized individuals for the first time.
About the Author(s)
Toni V. Heineman, DMH, is executive director and founder of A Home Within. Dr. Heineman is a clinical psychologist who has been in private practice treating children, adults, and families in the San Francisco Bay Area for over thirty years. June M. Clausen, PhD, is chair and professor of psychology at the University of San Francisco. Dr. Clausen directs the Foster Care Research Group, and maintains a clinical practice in San Jose, California. Saralyn C. Ruff, PhD, oversees the Fostering Relationships Program of A Home Within, dedicated to improving mental health services for foster youth. Dr. Ruff also teaches in the psychology department at the University of San Francisco and is a practicing clinician in San Francisco, California.
You may also like