Psychoanalytical Notebooks No.25: Autism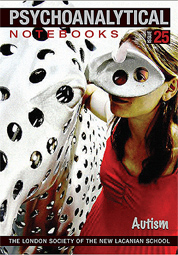 Also by Natalie Wulfing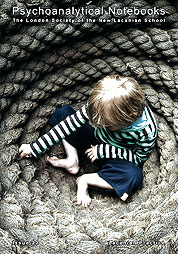 Paperback
£15.00
Usually despatched within 4-5 working days
Free delivery worldwide
This title has been delisted and is no longer available to purchase
AUTISM AND PSYCHOANALYSIS
Eric Laurent - Autism and psychosis: further dialogue with Robert and Rosine Lefort
Jean-Claude Maleval - Why the hypothesis of an autistic structure?
Eric Laurent - Spectres of autism
THE PSYCHOANALYTIC APPROACH TO AUTISM
Myriam Perrin – Construction of an autistic dynamic: From the extractor fan to the washing machine
Enric Berenguer & Mariela Roizner - On route to speaking; speech taking shape in autism
Hélène Deltombe – From autism to speech
Corinne Rezki – A sinthomatic invention, what is that?
THE POLITICS OF AUTISM
Eric Laurent - Autism: epidemic or the ordinary state of the subject?
Eric Laurent - Research and punish: ethics today
Sylvie Dagnino - A week with ABA
PSYCHOANALYSIS IN INSTITUTIONS
Pierre Naveau - The man who couldn't get up in the morning
Dinorah Otero - Attachad(a)
Claire Hawkes - The man who came in from the cold
THE PASS
Anne Lysy - Knowing how to do with one's symptom
ETHICS AND THE LAW
Véronique Voruz - Ethics and morality in the time of the decline of the symbolic
Kjell Soleim - Symptom formation in the case of a killer
THE UNCONSCIOUS
Bogdan Wolf - Politics of the unconscious: from the paradoxes of psychoanalysis to the ethics of the symptom
Susana Huler - True or real
POETRY RUBRIC
Vanessa Place - Here is a joke
You may also like