Psychoanalysis and Other Matters: Where Are We Now?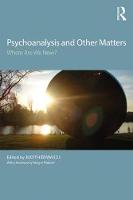 Book Details
Publisher : Routledge
Published : July 2019
Cover : Paperback
Pages : 196
Category :
Psychoanalysis
Catalogue No : 94567
ISBN 13 : 9781138494640
ISBN 10 : 9781138494
Also by Judith Edwards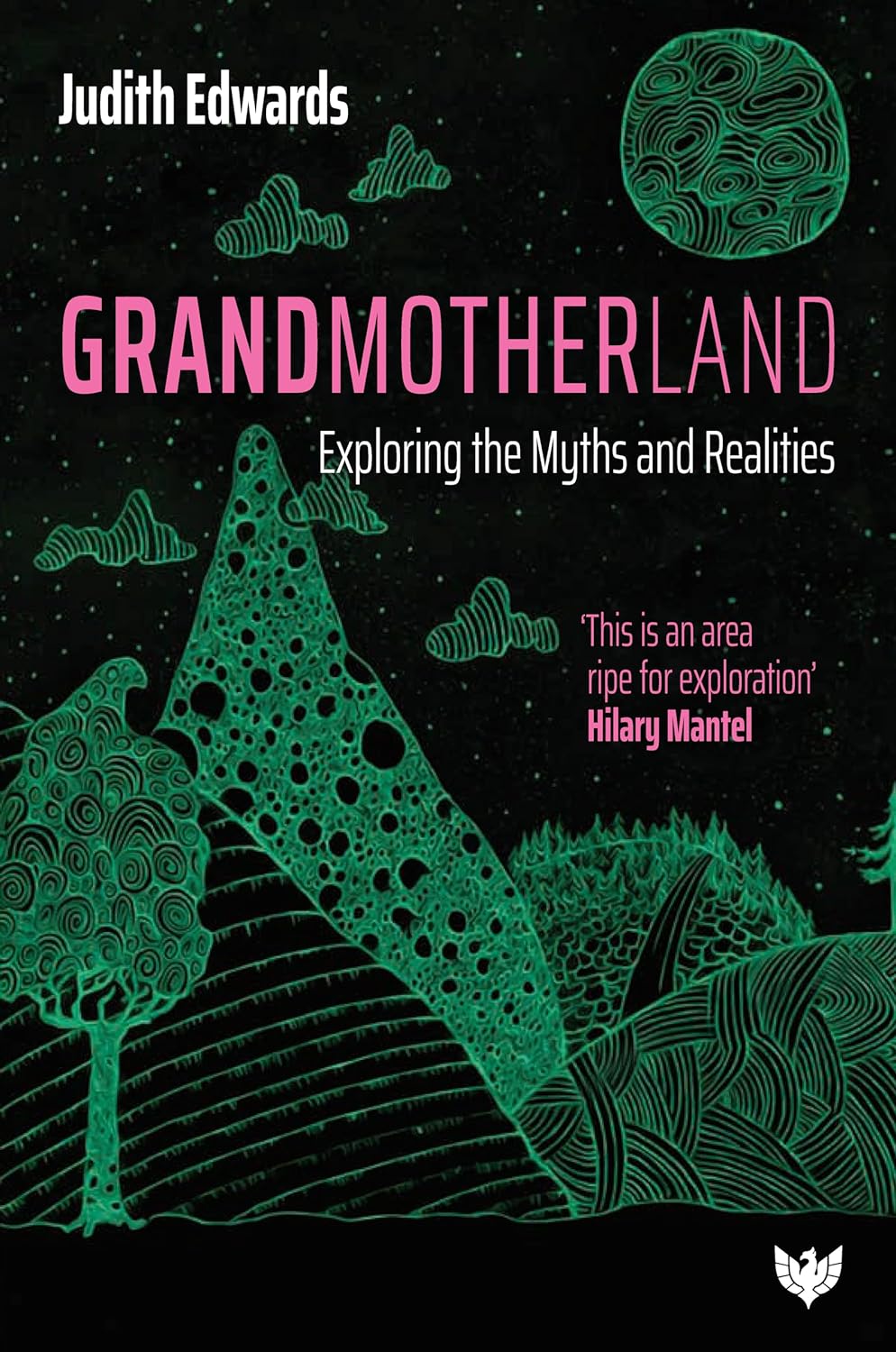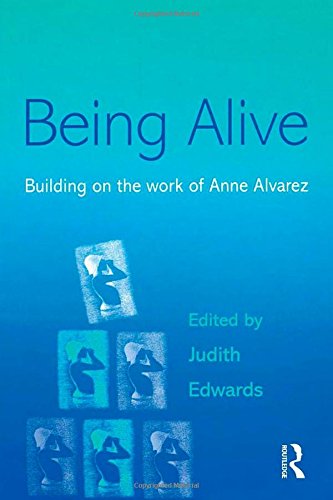 Can we 'stand inside' new thoughts, rather than outside, looking at a closed box? This innovative and interdisciplinary collection aims to answer this question by broadening the way we look at and work with psychoanalytic ideas. By examining these ideas through the lenses of other disciplines, the contributors reveal what can be found when `boundaries' are breached and bridges are built in psychoanalytical thought. Judith Edwards here calls upon international analysts, psychotherapists and other professionals to explore the concepts of `inside' and `outside' in psychoanalysis, boldly challenging existing boundaries. In this unique and ground-breaking collection, chapters are written by a mathematics professor, a sculptor, film-makers, anthropologists from Australia and Canada, an Ofsted inspector, a neuroscientist and two Chinese psychotherapists.
The book emphasises the importance of listening across disciplinary lines, and crossing frontiers within psychoanalysis itself, by integrating psychoanalytic elements with poetry, music, literature, quantum physics, cultural studies and education. Edwards presents this original and global research with authority, showing us how these fields intersect and produce new understandings in us all that allow us to grow and benefit from new perspectives. This collection is unlike no other in its interdisciplinary and international approach. It will be an essential tool for all psychoanalysts, including those in training, as well as psychotherapists and psychotherapeutically-engaged scholars. It will also be of immense interest to academics and students of interdisciplinary studies, psychosocial studies, cultural studies and film studies.
Reviews and Endorsements
Dr. Judith Edwards really knows how to throw an intellectual party! This remarkable book, brimming with contributions from clinicians, sculptors, film-makers, anthropologists, teachers and cyberneticians, explores the complexities of depth psychology from innumerable perspectives, and represents a true tribute to the profundity of psychoanalysis – the gift that keeps on giving. One will feel infinitely more intelligent after having read this book.
Professor Brett Kahr, Senior Fellow at the Tavistock Institute of Medical Psychology, London; Trustee of the Freud Museum, London, UK

Judith Edwards's work has always been marked by a wide range of cultural reference. In this volume, she brings together stimulating chapters on topics as seemingly diverse as mourning rituals in ancient China, detailed technical considerations in child psychotherapy and recursion in literature, psychoanalysis and chaos theory. All the contributors subscribe to the centrality of careful observation and, even more importantly, to that of an open mind. This collection will be essential reading for anyone concerned with the development of ideas, and will nourish the clinical imagination of practitioners.
Maria Rhode, Emeritus Professor of Child Psychotherapy, Tavistock & Portman NHS Foundation Trust, London, UK

This book is rooted in the practice of observation. Judith Edwards's contributors, from a range of disciplines, address issues of how we see, and the role theory plays in seeing. In her introduction, Edwards advocates "bridges rather than walls" between psychoanalytic thinking and other fields, whereby "cross-validation of rich networks of thoughts… increases their strength and broadens our horizons". The book fulfils this promise.
Michael Brearley, Fellow of the British Psychoanalytical Society, London, UK

The image that came to mind when reading this book was Paul Klee's 'Revolving House'. The painting captures something of the spirit of this engaging and thought-provoking collection which gathers together in dynamic conversation different perspectives on the central and vitalising importance that the creative play of 'relationships between' plays in psychic health. These evocative essays lightly link across cultures, histories, places, bodies, therapy, science and the arts creating a deeply felt resonant weave that addresses what it means to be 'human'. The book is a testament to the values of the 'interdisciplinary mind' and holding the question 'open'.
Amanda Dowd, Jungian analyst, Australia and New Zealand Society of Jungian Analysts; Deputy Editor of the Journal of Analytical Psychology
Table of Contents

Foreword by Margaret Waddell
Notes on Contributors
Introduction

1. From Primitive Fears the the Safety of Metaphor
Josie Oppenheim

2. Linking Mathematics to Psychoanalysis
Alfredo Moscardini

3. Borderline Territory in Developmental Creativity
Rachael Henry

4. Future Perfect: Some reflections on the sense of anticipations in ordinary infants and psychoanalytic work
Anne Alvarez

5. Womba: The Yagwoia (cannibal) Complex
Jadram Mimica

6. Body positive: Bodies, Minds, Trauma and becoming Easeful
Graham Music

7. Matching Attunement and the Psychoanalytic Dialogue
Eric Rayner (abridged by Sarah Sutton)

8. Inside: Sculpture, anthropology and psychoanalysis; a conversation
Hugh Brody, Antony Gormley and Judith Edwards

9. What you see is what you get: observation, as opposed to inspection, as a means of organisational change
Sarah Sutton

10. The Right Start in Life: The politics of learning and mental health in schools
Mick Megee and Lucy Alexander

11. The Mourning Process of Ancient Chinese Women since the 11th century Song Dynasty: Cultural Influence and Universality
Dr. Ying Xue and Wing-kwong Ng

12. Literature, psychoanalysis, chaos theory: iteration, re-iteration, recursion
Graham Shulman

13. Looking after the Future: Conversations with Central Australian Indigenous Thinkers
Ute Eickelkamp

14. Where are we now? How do we look and what do we see?
Judith Edwards
About the Editor(s)
Judith Edwards is a retired child and adolescent psychotherapist who worked for over thirty years at the Tavistock Clinic in London. Love the Wild Swan: The Selected Works of Judith Edwards was published by Routledge in their World Library of Mental Health series, and her edited book, Psychoanalysis and Other Matters: Where Are We Now? was also published by Routledge. From 1996 to 2000, she was joint editor of the Journal of Child Psychotherapy. Apart from her clinical experience, one of her principal interests is in the links between psychoanalysis, culture, and the arts, as well as making psychoanalytic ideas accessible to a wider audience. She has an international academic publishing record and in 2010 was awarded the Jan Lee memorial prize for the best paper linking psychoanalysis and the arts during that year: 'Teaching & Learning about Psychoanalysis: Film as a teaching tool'.
You may also like