Post-Modernism for Psychotherapists: A Critical Reader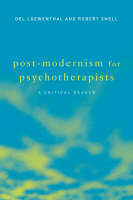 Book Details
Publisher : Routledge
Published : 2003
Cover : Paperback
Pages : 224
Category :
Individual Psychotherapy
Catalogue No : 17650
ISBN 13 : 9781583911013
ISBN 10 : 1583911014
Also by Del Loewenthal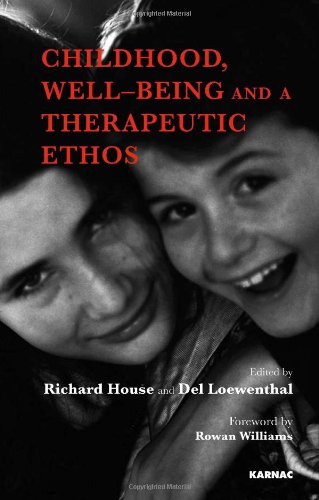 Also by Robert Snell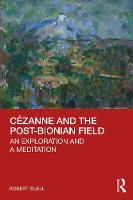 Post-modern ideas are now making an impact in psychotherapy and counselling. There is, however, nothing in the current literature that brings together thinking for those professionals who may not be aware of how post-modernism can help inform their work. Post-Modernism for Psychotherapists is a primer which takes the reader through the ideas of the most important post-modern thinkers (as well as the roots of post-modernism and critiques of post-modernism), giving a clear summary of the essential points of their ideas and how they relate to current and future psychotherapy theory and practice. It will be essential reading for psychotherapists and counsellors, as well as those in training, who need an accessible text covering the basic philosophical ideas and their relation to psychotherapy. Contents: Phenomenological and Existential Roots including Kierkegaard, Husserl, Heidegger, Merleau-Ponty. Other Roots including Hegel, Marx, Nietzsche, Freud, Saussure. Post-Modern Continental Philosophers including Lyotard, Baudrillard, Lacan, Derrida, Foucault, Kristeva, Irigaray, Cixous, Deleuze and Guattari, Levinas, Zizek, Wittgentstein. Critiques of Post-Modernism.
About the Author(s)
Del Loewenthal is Professor of Psychotherapy and Counselling, and Director of the Research Centre for Therapeutic Education, at the University of Roehampton where he also convenes Doctoral programmes. He is an analytic psychotherapist, chartered psychologist and photographer. He is founding editor of the European Journal of Psychotherapy and Counselling. He is chair of the Universities Psychotherapy and Counselling Association and former founding chair of the UK Council for Psychotherapy Research committee. He also has a small private practice in Wimbledon and Brighton.
Robert Snell is an analytic psychotherapist, a member of the British Psychotherapy Foundation, and an Honorary Senior Research Fellow in the Centre for Therapeutic Education at Roehampton University. He has a doctorate in the history of art from the Courtauld Institute, and is the author of Théophile Gautier: A Romantic Critic of the Visual Arts, co-author with Del Loewenthal of Postmodernism for Psychotherapists: A Critical Reader), and author of Uncertainties, Mysteries, Doubts. Romanticism and the Analytic Attitude.
You may also like