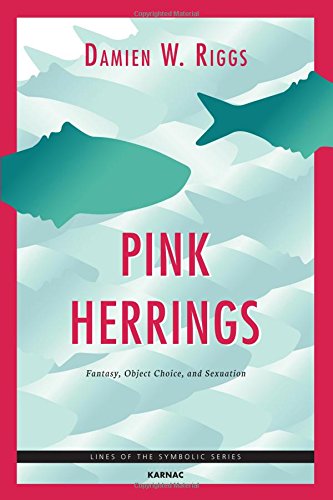 Book Details
Publisher : Routledge
Published : November 2015
Cover : Paperback
Pages : 176
Category :
Lacanian Psychoanalysis
Category 2 :
Psychoanalysis
Catalogue No : 35655
ISBN 13 : 9781782201748
ISBN 10 : 1782201742
Pink Herrings engages in a re-examination of six of Freud's cases via Lacan's account of sexuation. Specifi cally, the book outlines a theoretical framework in which sexuation is understood as a 'choice' made in response to the fact of the sexual non relationship. In making this choice, unconscious fantasy allows for the circulation of object a, which bear traces of jouissance. Drawing upon Lacan's distinction between phallic and other jouissance, Pink Herrings examines the four positions outlined in Lacan's formula of sexuation, and maps these onto the six case studies. In so doing, Pink Herrings not only brings new life and insights to the cases, but also clears a path to what is referred to as a 'clinic of sexuation'. Such a clinic would not replace existing Lacanian psychoanalytic practice (with its focus on the structures of neurosis, perversion and psychosis), but instead provide additional avenues through which to explore the operations of fantasy.
Reviews and Endorsements
'The wall between the sexes has known the fate of the Berlin wall. We are still clearing the rubble. Damien W. Riggs's forceful and original intervention in psychoanalysis makes us change our views of sex, gender, and sexuality brought to us by the "French Freud," a.k.a. Lacan – above all, we will learn why he now must be called "Pink Freud".'
––Patricia Gherovici, psychoanalyst and author of Please Select Your Gender
About the Author(s)
Damien W. Riggs is an Associate Professor in social work at Flinders University and an Australian Research Council Future Fellow. He is the author of over 150 publications in the fields of gender/sexuality studies and mental health. He also works in private practice as a Lacanian psychotherapist.
You may also like