Let's Keep Talking: Lacanian Tales of Love, Sex, and Other Catastrophes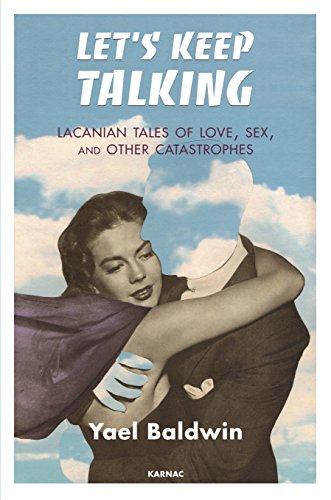 Book Details
Publisher : Routledge
Published : December 2015
Cover : Paperback
Pages : 206
Category :
Lacanian Psychoanalysis
Catalogue No : 37120
ISBN 13 : 9781782203070
ISBN 10 : 1782203079
Also by Yael Goldman Baldwin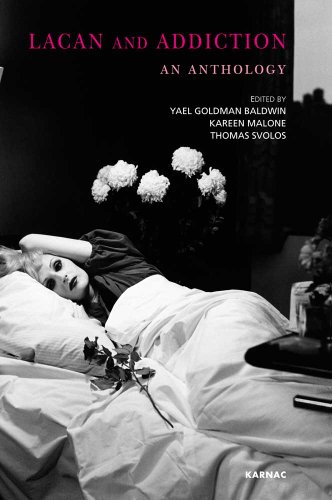 Let's Keep Talking: Lacanian Tales of Love, Sex, and Other Catastrophes is a collection of original Lacanian case studies of young people today as they struggle with their own modern existential dilemmas of sex and love, life and death. The context, background, and forms of expression may be contemporary, but the clients' problems, structures, and existential dilemmas are quite classic. The five narrative tales highlight the role a Lacanian orientation played in the interactions, formulations, and results, from initial meetings to terminations.
Grounded in concrete clinical material, the case studies illuminate specific and universal themes of human suffering and how we can treat that suffering by speaking. Yael Baldwin argues that in our cultural milieu of "connective technologies", and the rise of biotechnology and psychopharmacology in particular, we are in need of mental health treatment methods that highlight talking and relationships as essential to our personhood, our suffering, and our healing and growth. Let's Keep Talking argues that now, more than ever, we need the endeavour of analytic talk therapy.
Reviews and Endorsements
'This book is a rare and precious work. It is structured around a rich and detailed series of fine-grained clinical case studies, each one beautifully written. Yael Baldwin not only writes with an elegant precision, but she also manages to do something which is very unusual – she brings her clients to life, gets them to speak to us, so that we come away feeling that we know them personally. This book will stand apart from recent literature both for the seriousness and clinical detail of the accounts and for the very human and tender appreciation it gives us of more or less ordinary young people dealing with the challenges of living a life.'
- Russell Grigg, lecturer in philosophy and coordinator of psychoanalytic studies at Deakin University, Australia; co-editor of Female Sexuality: The Early Psychoanalytic Controversies

'Yael Baldwin beautifully illustrates here what it means to pay close attention to the letter of clients' speech. In her numerous case studies, she brings out the larger existential issues each of her clients is grappling with, which give rise to their specific symptoms, and highlights the usefulness of drawing those issues from the background into the foreground.'
- Bruce Fink, practising Lacanian psychoanalyst and analytic supervisor, and author of The Lacanian Subject and Against Understanding

'This is a wonderful book. It provides an excellent clinical introduction to the theory and practice of Lacanian psychoanalysis, focusing on the structure of neurosis in contemporary society. In a most elegant way, Lacan's notoriously difficult concepts are not only explained, but also applied in reading the complexities of clinical cases. Above all the book demonstrates how, by focusing on the subject, Lacanian talking therapy effectively helps people to find a way out of overwhelming misery.'
- Stijn Vanheule, professor in the department of psychoanalysis and clinical consulting at Ghent University, Belgium

'For those who wonder how Lacanian practice works, this gallery of vividly delineated clinical portraits will make any reader grasp the fundamentals of the talking cure. Yael Baldwin skillfully blends psychoanalytic theory with compelling case studies – the result is most invigorating, often illuminating. You will not look at love, sex, and desire in the same way after reading this book.'
- Patricia Gherovici, psychoanalyst and analytic supervisor, and author of Please Select Your Gender and Lacan on Madness
About the Author(s)
Yael Baldwin is a psychologist, associate professor of psychology, and chair of social sciences at Mars Hill University, North Carolina. She is a member of the Affiliated Psychoanalytic Workgroups, a co-editor of Lacan and Addiction: An Anthology, and the author of various anthology chapters and articles on Lacan.
You may also like