Mentalization-Based Treatment with Families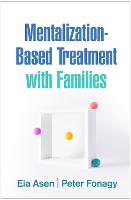 Book Details
Publisher : Guilford Press
Published : July 2021
Cover : Hardback
Pages : 226
Category :
Family, Couple and Systemic Therapy
Catalogue No : 95697
ISBN 13 : 9781462546053
ISBN 10 : 1462546056
Also by Eia Asen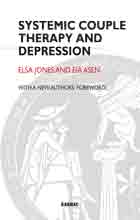 Also by Peter Fonagy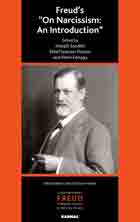 Examining clinical practice with families through a mentalizing lens, this innovative book is filled with practical therapeutic strategies and in-depth case illustrations. The expert authors focus on ways to help parents, children, and adolescents to overcome blocks in how they relate to one another by gaining a deeper understanding of--and openness to--each other's experiences and points of view.
The volume draws on the empirically supported mentalization-based treatment (MBT) model and interweaves it with systemic concepts and interventions. It includes guidance for setting up sessions and engaging clients; addressing emotional and behavioral difficulties that frequently lead families to seek treatment; and implementing playful activities, exercises, and games that equip family members to change problematic relationship patterns.
Reviews and Endorsements
"This is one of the most innovative, engaging, and useful books about family therapy in the last 30 years! Asen and Fonagy enrich the structure of systemic therapy with mentalizing concepts and techniques, thoughtfully integrating not only the two methods of treatment but also individual and family processes. Beautifully written, and drawing on an array of innovative tools that include activities, exercises, and games, this is the book to read now about the state-of-the-art practice of family therapy. The authors are two foremost therapists who draw from wide-ranging clinical experience." - Jay L. Lebow, PhD, ABPP, LMFT, Senior Scholar and Clinical Professor, The Family Institute at Northwestern University.

"This outstanding volume expands both mentalization-based and family systems therapies by integrating their concepts and practices for use by therapists of any orientation. With vivid, often very moving clinical illustrations, the book provides hands-on and delightfully creative ways of enhancing mentalizing capacity in families and individuals. Its accessibility and relevance across therapeutic settings makes it a 'must read' for clinicians at all levels of training." - Carla Sharp, PhD, Department of Psychology, University of Houston.

"It is difficult to create a clinical guide that allows practitioners to immediately apply the material to their work--yet this superb roadmap to systemic MBT is so easy to read and cleverly written that it is tantamount to a live training with guided supervision. This book is essential reading for any practitioner who would like to learn more about how to apply mentalizing to systems or families. It is richly illustrated with diverse and practical case examples that are relevant to many different therapeutic situations. Mentalization can be a challenging concept to grasp, yet the authors are able to break down the theory and practice into bite-sized nuggets that are not only easy to digest, but also clever and playful. This is the most integrative clinical book about mentalization yet. It brings the topic into the modern era by addressing how the application of mentalization intersects with culture and technology." - Tina Adkins, PhD, Steve Hicks School of Social Work, The University of Texas at Austin.
About the Author(s)
Eia Asen is a Consultant Child and Adolescent Psychiatrist and a Consultant Psychiatrist in Psychotherapy, and is clinical director of the Marlborough Family Service, London.
Peter Fonagy is Freud Memorial Professor of Psychoanalysis and Director of the Sub-Department of Clinical Health Psychology at University College London. He is Chief Executive of the Anna Freud Centre, London. He is a clinical psychologist and a training and supervising analyst in the British Psychoanalytical Society in child and adult analysis. He has published over 200 chapters and articles and has authored or edited several books.
You may also like