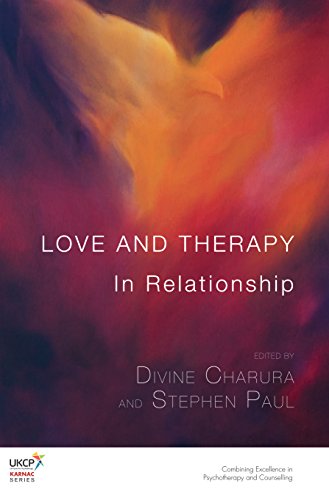 Book Details
Publisher : Routledge
Published : October 2015
Cover : Paperback
Pages : 192
Category :
Individual Psychotherapy
Catalogue No : 35947
ISBN 13 : 9781782201953
ISBN 10 : 1782201955
Also by Stephen Paul
Also by Divine Charura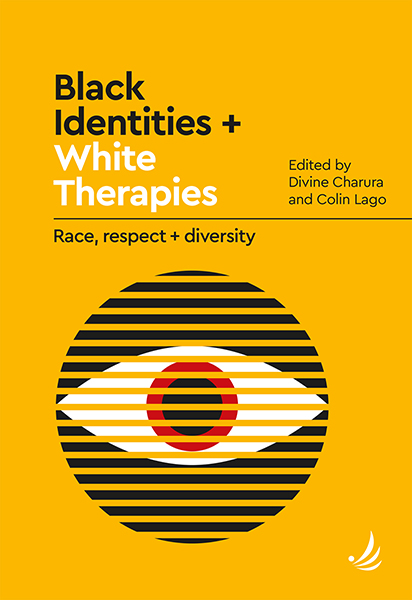 Sigmund Freud noted the importance of love in the healing of the human psyche. So many of life's distresses have their origins in lack of love, disruption of love, or trauma. People naturally seek love in their lives to feel complete. Is therapy a substitute for love? Or is it love by another name? This important book looks at the place of love in therapy and whether it is the curative factor. The authors continually stress, however, that within psychotherapy both ethical and professional boundaries should govern this 'Love' at all times in order for it to be experienced as healing and therapeutic.
This book offers explorations of the complexity of love from different modalities: psychoanalytic, humanistic, person-centred, psychosexual, family and systemic, transpersonal, existential, and transcultural. The discussions challenge therapists and other allied professionals to think about their practice, ethics, and boundaries. It considers the therapeutic relationship in terms of 'Love', and explores the complexities of the impact of love/lack of love on clients' lives and experiences and how this impacts on their behaviour, and how they present in the therapy room.
Reviews and Endorsements
'Can a therapist really love all their clients? Is universal love a meaningful idea at all? Some might hold it as an ideal to love all others the same, but a person who is treated the same as all others does not feel loved. Love has something to do with making the love object special. To treat everyone the same may be a worthy value of social administration in a democratic society, but is that love? Is not love something about honouring the uniqueness of the individual and standing alongside them, even in struggles against other individuals. Is not love about taking sides? Can love and political correctness be reconciled? Should they be, or is there a necessary tension or even conflict between them? Is therapy a form of social administration and control or is it about liberation therefrom? A book of this kind has an almost limitless field. To reflect on such matters is also a kind of love and, one hopes, may lead us to dissolve at least some of the barriers to this most important of perennial mysteries.'
––From the Foreword by David Brazier, president at International Zen Therapy Institute

'This is a courageous and valuable book which carefully considers the part love plays in the therapeutic process from a diverse range of viewpoints. It will be of great interest to all whose work has a therapeutic perspective.'
––William West, Visiting Professor at the University of Chester, author of Spiritual Issues in Therapy
About the Editor(s)
Divine Charura is a Senior Lecturer in Counselling and Psychotherapy at Leeds Beckett University. He is an adult psychotherapist who works in the NHS, voluntary sector, and in private practice. He is also an independent trainer, supervisor, and coach. Divine has been a key note speaker at various conferences and continues to give lectures and to facilitate training in different areas of psychotherapy, including the importance of love and attachment in psychological well-being and lifelong development. He has published various papers and book chapters. Divine is also a keen saxophone player and is passionate about music, poetry, art, photography and outdoor pursuits.
Stephen Paul recently retired as Director of the Centre for Psychological Therapies at Leeds Metropolitan University (now Leeds Beckett University). He is a client-centred psychotherapist, and co-editor of The Therapeutic Relationship: Themes and Perspectives (with Sheila Haugh, 2008). His published work includes chapters on love, spirituality and therapy, as well as on coaching and group therapy. Stephen has worked in both adult and child and adolescent psychiatry. He opened one of the first independent counselling centres in the UK, in Bradford, in 1978, and has been head of a therapeutic school and director of the VSO programme in Bhutan. He now writes, practises therapy, supervision and coaching, and provides training.
You may also like