Life Studies in Psychoanalysis: Faces of Love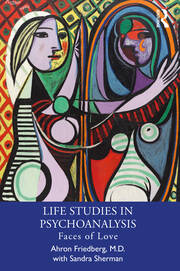 Book Details
Publisher : Routledge
Published : March 2023
Cover : Paperback
Pages : 166
Category :
Psychoanalysis
Catalogue No : 97115
ISBN 13 : 9781032403434
ISBN 10 : 9781032403
Also by Ahron Friedberg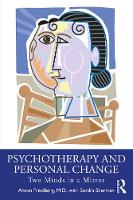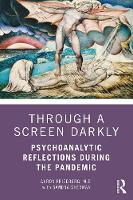 Life Studies in Psychoanalysis consists of four psychoanalytic studies, each representing a patient's course of treatment over several years.
These studies demonstrate how love, in an array of forms, is refracted through the process of psychoanalysis, which unfolds over time and reveals the complexities of human desire. The cases presented here cover topics including repressed homosexuality, a taboo desire for a sibling, obsession with a fantasy, an Oedipus complex, and transferences that become an initial obstacle to treatment. As the studies proceed, each renders the nonlinear progress of treatment, as layer upon layer of a patient's issues are brought to light and the patient slowly, often reluctantly, comes to terms with these issues. Dr. Ahron Friedberg offers professionals techniques for encouraging patients to remain in treatment when they become resistant, demoralized, or feel like they have hit a wall.
Ultimately, this book demonstrates how some patients, troubled by romantic, sexualized, fantasized, illicit, and/or uncontrollable desire, learn through psychoanalysis to accommodate their desires to what is possible and permissible in the lives that they otherwise inhabit. In this sense, the studies involve journeys from a place characterized by the epiphenomena of troubled love – grief, guilt, frustration – to one in which, through enhanced self-awareness, patients understand the sources and implications of their motivations. They come to understand why love has seemed like a minefield, and begin to find a more fulfilling path through it.
Life Studies in Psychoanalysis will be of great interest to psychoanalysts in practice and in training, psychoanalytic psychotherapists, and readers looking for insight into the analytic process.
Reviews and Endorsements
"Love entails two intense, simultaneous states: feelings of attachment, delight, and solicitude toward another person, as well as lust and sexuality. The myriad combinations and permutations of these states – what Dr. Friedberg calls "faces" – are analyzed with insight and empathy in his fourth book, Faces of Love. The book includes dramatic case studies of four of his patients, who journey with him toward ameliorating the fears, fantasies, obsessions, and resistances that prevent them from achieving satisfying relationships. Faces is not only fascinating, but it provides an essential perspective on contemporary modes of psychoanalytic treatment." – Henry Lothane, M.D., D.L.F.A.P.A., Clinical Professor of Psychiatry, Icahn School of Medicine at Mount Sinai.

"Anyone longing to better understand how a psychoanalytic analytic mind works will love the wonderfully creative mind of Dr. Ahron Friedberg, as he delves deeply into the phases of his work with four psychoanalytic patients; each case is a pointillistic painting of the many faces of desire and love in myriad forms that unfold over time in treatment. In so doing, Dr. Friedberg captures the essence of psychoanalysis itself and the way treatment addresses the complexities of human desires, longings, and love." – Susan C. Vaughan, M.D., Director, Columbia Center for Psychoanalytic Training and Research, Vagelos College of Physicians and Surgeons, Columbia University.

"Ever since Freud, case studies have been the lifeblood of psychoanalytic writing. Yet who can write as engagingly as Freud, the winner of the Goethe Prize in literature. Now Ahron Friedberg does, in Faces of Love. He reminds us of Paul Dewald's pathbreaking, book- length account of an analysis, demonstrating the lurching, yet reparative paths toward health in treatment. His book richly elaborates on love, and includes not only Plato's taxonomy – sexual, awestruck, playful, self- love, familial – but also love's apparent opposite, "hate," which can infiltrate treatment itself. We embark on a fraught journey with Dr. Friedberg and his patients. But we are fortunate to observe as he navigates the troubled waters of inner life." – Nathan Szajnberg, M.D., Formerly Sigmund Freud Professor, the Hebrew University.

"One of the biggest challenges for any psychoanalyst is to write about his clinical work so as to allow the reader to picture such a complex, fascinating job. This is what Ahron Friedberg does so well as he engages with these patients' troubled approaches to love. We see how the analyst finds a common wavelength, and the best possible theoretical framework in the work he does with each patient, thus profiting from the pluralistic dimension of contemporary psychoanalysis. This allows Friedberg to come as close as possible to the interactive reality of our work – what our patients say, what comes to our mind, and what we tell them. It is as if the reader were in the room with analyst and patient – and, simultaneously, in the analyst's head. We see how psychoanalytic work can still change patients' lives in a way unlike any other form of psychotherapy." – Marco Conci, M.D., Coeditor-in-chief, International Forum of Psychoanalysis.

"Faces of Love is an astonishing work. Reading it feels like you're in Dr. Friedberg's actual consulting room with patients. It reminds me of case studies by Freud, Winnicott, Kohut and other luminaries in our field. Its real-time, present-tense unfolding of psychoanalytic cases allows readers to reflect on different facets of love, and the concomitant complexities of human nature. Even with all our faults and flaws, the facets of Faces shine as in a gem." - Heather Berlin, Ph.D., Assoc. Prof., Psychiatry and Neuroscience, Icahn School of Medicine.

"Dr. Friedberg's Faces of Love is an extraordinary, original contribution to the literature of case studies of psychoanalysis. It is more present to what actually happens in the psychoanalytic situation than any that I know. By using love as the lens through which to view our clinical work, he identifies and develops an essential element of that work which, until now, has received insufficient attention as we advance the field as a science." - Harold Bronheim, M.D., Clinical Professor of Psychiatry, Mount Sinai.

"Faces of Love offers an unusually clear window through which to view the ordinary extraordinary life of a psychoanalytic therapist at work with his patients. Dr. Friedberg invites us into his consulting room where we see him and his patients in living color, negotiating the challenges of being human in a way that only psychoanalysis provides. These four case studies read like page- turning linked stories, shining a soft light on the vicissitudes of love and intimacy, inside and outside therapy. The studies, anchored in Friedberg's personal reflections on his patients and himself, are free of the distractions of jargon. The analytic relationships will interest therapists and patients of all levels of experience and theoretical persuasion, as we follow this therapist and these patients challenge themselves and each other." – Tony Bass, Ph.D., former Editor, Psychoanalytic Dialogues.

"In extensive case studies, animated by dialogues that ring true, Faces of Love demonstrates how psychodynamic intimacy explores underlying longings for love. Dr. Friedberg's patients discover how their childhood experiences – spankings, bed-wetting, shame – pose problems of love later in life, with transformative and even transcendent analytic solutions. Finally, they achieve what Nobel laureate Derek Walcott calls self-love after love." – David V. Forrest, M.D., Clinical Professor of Psychiatry at Columbia, Past- President of the American College of Psychoanalysts, and Founding Editor of SPRING: The Journal of the E. E. Cummings Society.

"Dr. Frieberg loves his patients in the deeply stubborn, complicated, and often turbulent way that each of us who do this work must love our patients. In these case studies, he marks his arrival at the forefront of writers who affirm a contemporary vision of psychoanalytic practice. This is not your grandfather/mother's psychoanalysis. It is a thumpingly creative exposition of how we do what we do, bringing us forthrightly into the analyst's thinking and feeling as the process of treatment unfolds." – Douglas Ingram, M.D., former Editor, Psychodynamic Psychiatry.

"Faces of Love is that rare book that brings the process of psychoanalytic treatment alive for both professional and lay audiences. Patients struggle with unconscious conflicts that result in repetitive self- defeat; the analyst correspondingly feels his way through the fog of the patients' defenses. The narratives thereby capture the essence of the long, arduous analytic work that can bring about psychological growth. In choosing love and its many component emotions, often in a swirl of contradictions, Dr. Friedberg places the reader at the center of the maze that analyst and patient must traverse." – Joseph R. Silvio, M.D., President, American Academy of Psychodynamic Psychotherapy and Psychoanalysis.
About the Author(s)
Ahron Friedberg, M.D., is Clinical Professor of Psychiatry at Mount Sinai Icahn School of Medicine, New York, and served twice as President of the American Society of Psychoanalytic Physicians. He is Editor of American Academy of Psychodynamic Psychiatry and Psychoanalysis Forum, Book Editor of Psychodynamic Psychiatry, and a regular contributor to Psychology Today. Sandra Sherman, J.D., Ph.D., was a Senior Attorney in the U.S. government and Professor of English at two major universities. She is the author of four books and over 60 peer-reviewed articles on 18th-century literature and culture and has co-authored several books on neuroscience. She currently works with scientists and physicians to support their research and writing.
More titles by Ahron Friedberg
Sandra Sherman, J.D., Ph.D., was a Senior Attorney in the U.S. government and a Professor of English at two major universities. She is the author of four books and over 60 peer-reviewed articles on 18th-century literature and culture and is co-author of several books on neuroscience. Currently, she is a Director at ChildsPlay International. Life Studies in Psychoanalysis is the fourth book that she has written with Dr. Friedberg.
You may also like