Sandra Sherman
Sandra Sherman, J.D., Ph.D., was a Senior Attorney in the U.S. government and a Professor of English at two major universities. She is the author of four books and over 60 peer-reviewed articles on 18th-century literature and culture and is co-author of several books on neuroscience. Currently, she is a Director at ChildsPlay International. Life Studies in Psychoanalysis is the fourth book that she has written with Dr. Friedberg.
Showing 1 to 4 of 4 items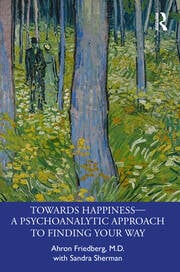 Drawing on a range of clinical cases, Towards Happiness presents an engaging, insightful look at how we define and achieve happiness in core aspects of our lives: work and money, wellness and... (more)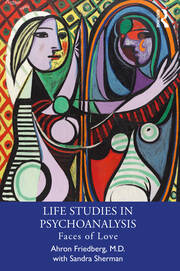 Life Studies in Psychoanalysis consists of four psychoanalytic studies, each representing a patient's course of treatment over several years.
These studies demonstrate how love, in an array of... (more)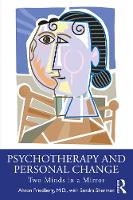 Psychotherapy and Personal Change: Two Minds in a Mirror offers unique day-to-day accounts of patients undergoing psychotherapy and what happens during "talk therapy" to startle the complacent,... (more)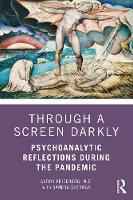 This book offers real-time, intimate reflections on Dr. Friedberg's patients as they struggle with COVID-19 and its disruptive, dispiriting fallout.
Through a Screen Darkly identifies the... (more)
Showing 1 to 4 of 4 items