Ahron Friedberg
Ahron Friedberg, M.D., is Clinical Professor of Psychiatry at Mount Sinai Icahn School of Medicine, New York, and served twice as President of the American Society of Psychoanalytic Physicians. He is Editor of American Academy of Psychodynamic Psychiatry and Psychoanalysis Forum, Book Editor of Psychodynamic Psychiatry, and a regular contributor to Psychology Today. Sandra Sherman, J.D., Ph.D., was a Senior Attorney in the U.S. government and Professor of English at two major universities. She is the author of four books and over 60 peer-reviewed articles on 18th-century literature and culture and has co-authored several books on neuroscience. She currently works with scientists and physicians to support their research and writing.
Showing 1 to 4 of 4 items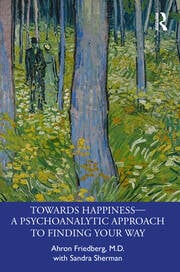 Drawing on a range of clinical cases, Towards Happiness presents an engaging, insightful look at how we define and achieve happiness in core aspects of our lives: work and money, wellness and... (more)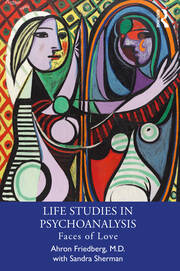 Life Studies in Psychoanalysis consists of four psychoanalytic studies, each representing a patient's course of treatment over several years.
These studies demonstrate how love, in an array of... (more)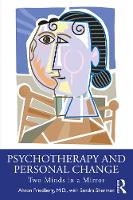 Psychotherapy and Personal Change: Two Minds in a Mirror offers unique day-to-day accounts of patients undergoing psychotherapy and what happens during "talk therapy" to startle the complacent,... (more)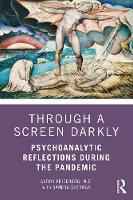 This book offers real-time, intimate reflections on Dr. Friedberg's patients as they struggle with COVID-19 and its disruptive, dispiriting fallout.
Through a Screen Darkly identifies the... (more)
Showing 1 to 4 of 4 items