Lalangue, Sinthome, Jouissance, and Nomination: A Reading Companion and Commentary on Lacan's Seminar XXIII on the Sinthome
Book Details
Publisher : Routledge
Published : October 2016
Cover : Paperback
Pages : 164
Category :
Lacanian Psychoanalysis
Catalogue No : 38377
ISBN 13 : 9781782204244
ISBN 10 : 1782204245
Also by Raul Moncayo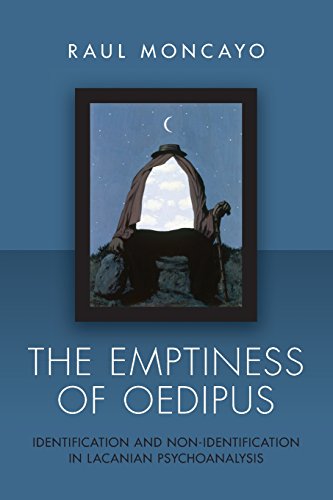 This reading companion and commentary on Lacan Seminar XXIII provides detailed analyses of Lacan's seminar while maintaining an overall continuity and consistency. This book does not purport to provide an exhaustive and systematic line-by-line reading of a very complex and varied seminar. Rather it selects key themes of Lacanian theory that are found present throughout his work. In addition, the book does not try to simplify Lacan's ambiguous style, leaving the text open to different interpretations, while providing theory, commentary, and lines of analysis into some of Lacan's important insights.
Finally, this book is not about Joyce the writer, but more about the use that Lacan makes of Joyce. Its purpose is not to apply psychoanalysis to a literary subject, but rather to use the literary text to illustrate and develop psychoanalytic theory, and Lacanian theory in particular. It is an analysis of topology and language, or a linguisterie, as Lacan called it, for clinicians. The references to neurosis and psychosis are always there. However, a Lacanian clinic can also be of service to those interested in literary theory and/or social studies to develop theory within their own respective fields of studies.
Reviews and Endorsements
'An amazing exploration of Lacan's seminar on the Sinthome packed with insight into structures of psychosis and neurosis. A study that spans and makes use of a wide breadth of thinking about mental and psychic life and its expressions from the pre-Socratics and Aristotle through Freud, Joyce and beyond. You will find on virtually any page sentences to arrest your interest and stimulate mental–psychic adventures, a sense of going through door after door.'
–– Michael Eigen, author of Under the Totem: In Search of a Path, The Sensitive Self, The Psychoanalytic Mystic, and Contact with the Depths

'Refracted by Raul Moncayo's crystalline intellect, the distinctive hues of Lacan's Joyce seminar spread an intriguing light on the symptomatologies of neurosis and psychosis. This book is an indispensable guide to Seminar XXIII and beyond.'
––Sigi Jottkandt, author of First Love: A Phenomenology of the One

'This work represents one of the few initiatives in the Anglo-Saxon world to elucidate the structure of psychic space by constructing an access to the nature of mathematical relations. Finding pathways through the complexities of sexual love is notoriously difficult: Raul Moncayo shows how Lacan's psychoanalytic results have found some solutions to many of these difficulties and problems. Lacan formulated the spaces of the mind by using instruments such as his graph of desire: Moncayo's book takes further the investigation of the "not-both", which has been fundamental to philosophy, and to mathematics and cosmology, since the time of Parmenides.'
––Bernard Burgoyne, Emeritus Professor of Psychoanalysis, Middlesex University
About the Author(s)
Raul Moncayo is supervising analyst, founding member, and faculty of the San Francisco Bay Area Lacanian School of Psychoanalysis (LSP). He has a private practice of psychoanalysis, psychotherapy, supervision, and consultation. He is visiting professor and adjunct faculty both in the US and other countries. Dr Moncayo is former director of training for a large psychiatric clinic for the City of San Francisco, and the author of five books and multiple papers published in professional journals.
You may also like