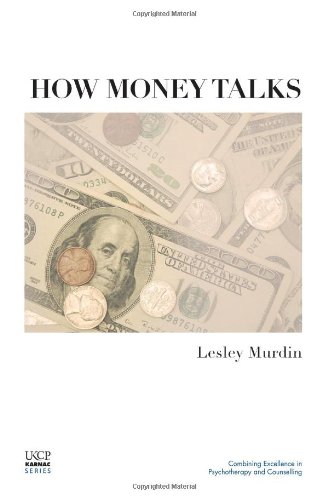 Also by Lesley Murdin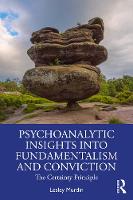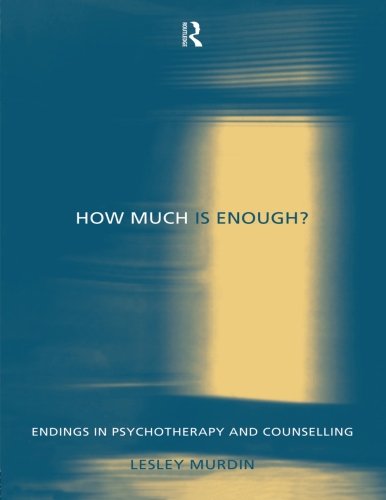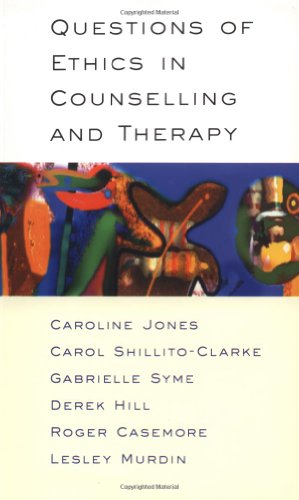 Our Customers Average Rating
Read all reviews (1)





Money speaks in everyday life and in literature of our greed and our generosity, our pride and our humiliation and as it passes among us it shows our creativity and our ability to co-operate even while it can also lead us to fight to the death. This book is for psychological therapists and for the general reader interested in human nature. Money has mattered since the first human attempts to symbolise value and enable people to wait for the return on their own labours. Since the financial crisis of 2008 its impact at a macro as well as a micro level is inescapable. It has become a means of exchange, much like language and has opened up social mobility to factors other than birth.
This book looks at the origin of money and its history but most of all, what attitudes to money tell us about the way we connect to each other. The book begins with a fictional narrative of a woman who finds her own way through anxieties and guilt about money to a state of greater understanding about what it has meant in her career and her relationship with her husband. The second half of the book is a discussion of the wider meaning of money through its history and its current trajectory, as demonstrated by money in psychological therapy. The symbolic meaning of money has been familiar since Freud showed the small child's delight in achieving control. Carl Jung showed the alchemist's search for gold and its parallel in the work of the therapist. Jacques Lacan has given us new ways of theorising money and its attraction through following the ways in which we distort and change the signifiers of our communication, both those that we seek to hide and those that are in full view.
Reviews and Endorsements
'Money has always been a medium through which individuals express their quest for identity. This book makes you realise that money really does talk both within and outside the therapeutic encounter. An excellent discussion of a problem seldom discussed.'
- Frank Furedi, Emeritus Professor of Sociology, University of Kent, and author of Therapy Culture

'Come back Karl Marx, all is forgiven! Lesley Murdin's remarkable book uses a vivid narrative thread to open out a fascinating host of issues about how money, and money issues, permeates every last hidden scrap of our psyches and selves. Until you read this book, you will never have realised how all-pervasive money is in our lives. It is gripping - and scary - and yet its final message is a joyful and transformational one.'
- Dr Heward Wilkinson, D Psych, Integrative Psychotherapist, Chair of the Humanistic and Integrative College of UKCP, and author of The Muse as Therapist (Karnac-UKCP).

'What a magnificent book! Drawing upon her vast experience as both a practitioner and a teacher of psychotherapy, and upon her deep and highly-regarded study of professional ethics, Lesley Murdin has written an elegant, literate, and thought-provoking analysis of the role of money, not only in the clinical encounter but, also, in our culture more broadly. Those who buy this volume will get two books for the price of one: first, colleagues will benefit from a rich investigation of the many thorny practical problems which confront the mental health practitioner (e.g., charging for missed sessions, unpaid debts, and so forth), as well as how the client treats money either healthily or neurotically, and how this might change over time; and, second, readers will enjoy Murdin's deeply sophisticated analysis of money in contemporary life. Integrating data from literature, economics, anthropology, politics, and the law, the author helps us to understand the role of greed, of envy, and of infantile wishes in relation to money, as well as the essential, rational need for money in adult life. Although many mental health professionals have written books on this subject, I cannot think of one that I would rate more highly than this wise tome from Lesley Murdin. No psychotherapeutic library will be complete without a copy.'
- Professor Brett Kahr, Senior Clinical Research Fellow in Psychotherapy and Mental Health at the Centre for Child Mental Health, London, and Honorary Visiting Professor, Department of Media, Culture and Language, in the School of Arts, Roehampton University, London
About the Author(s)
Lesley Murdin practises as a psychoanalytic psychotherapist. She teaches and supervises in many contexts and has considerable experience in running psychotherapy organisations. She has worked for the registering bodies UKCP and BPC, chairing committees over many years. She was CEO and National Director of WPF Therapy and is now Chair of the psychoanalytic section of the Foundation for Psychotherapy and Counselling. She has published numerous books and papers.
Customer Reviews
Our customers have given this title an average rating of 4 out of 5 from 1 review(s), add your own review for this title.
Aaron Reabow on 04/07/2016 09:34:10





(4 out of 5)
Found this book to have clarity of thought. This is a subject that by its centrality in our lives, is hard to reflect upon.

I was however less interested in the story, and more interested in the theory.
You may also like