Turning Points in Dynamic Psychotherapy: Initial Assessment, Boundaries, Money, Disruptions and Suicidal Crises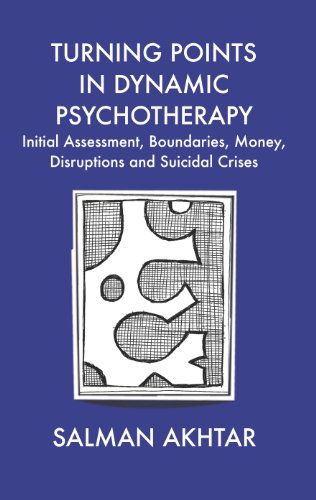 Book Details
Publisher : Routledge
Published : 2009
Cover : Paperback
Pages : 176
Category :
Individual Psychotherapy
Catalogue No : 27275
ISBN 13 : 9781855756816
ISBN 10 : 1855756811
Also by Salman Akhtar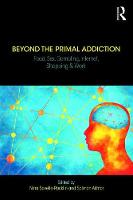 'Putting aside the narcissistic-masochistic aspiration of authoring a text on all the intricacies of in-depth psychotherapy, I have chosen to address five areas of difficulty in this enterprise. This relatively restricted focus has made it possible to tackle matters in their true complexity and intrigue. The loss of breadth is thus compensated by the gain in depth. The areas I have chosen to explicate pertain to initial assessment, boundaries, money, disruptions, and suicidal crises. Over three decades of clinical experience has taught me that most problems in the course of dynamic psychotherapy involve these areas; their proper understanding and management is key to productive therapeutic work. Each chapter of this compact book tackles one of these areas in detail, outlining not only the conceptual issues at hand but also the technical strategies that emanate from them...
'While theoretical grounding does serve as a preamble for delineation of its technical strategies, the book is replete with clinical vignettes and explicatory comments that illustrate the interventions I am proposing as useful. The final tendency involves the fact that the book is not intended to break fresh ground in any sort of dramatic manner; it is aimed to introduce the younger generation of therapists to ways of thinking and working that I, and many others like me, have found clinically useful. I have written it in the hope that some patients of the younger colleagues and students who read it might end up receiving better care as a result. My fervent scribbling is nothing but a therapeutic intervention, even though made indirectly and through the changed attention and voice of other therapists towards their patients. Its goal is to help others help still others better.'
- From the author's introduction
Reviews and Endorsements
''As I have come to expect from Salman Akhtar, this is a work of art from a master therapist, as well as an excellent practical introduction to several factors that affect the outcome of dynamic psychotherapy. The issues are discussed with graphic vignettes, and a concisely summarised literature background, yet with a personal cast that makes even mundane matters come alive. I would recommend this very easy to read book to experienced therapists as well as beginners, and I would do so with a rare sense of having read a classic.'
- Stuart Twemlow, MD, psychiatrist at The Menninger Clinic in Houston

'Salman Akhtar had a wonderful idea for a book when he thought of this one, and he has carried it off well. Eminently practical, richly illustrated, and providing enough clinical theory to set the contexts meaningfully, this book is focused on five significant and potentially problematic aspects of the psychotherapeutic encounter. The choices in this focus will immediately arouse the interest of any clinician, and Akhtar's choice to focus permits him, in his words, to favor depth over breadth in his clinical examination. He does this successfully and wisely. The book provides an excellent read for beginners, to whom itis directed, but also for teachers and peer group supervisions, where it will provide much to learn from and much to argue about. A good idea and a good job done!'
- Fred Pine, professor in the department of psychiatry at the Albert Einstein College of Medicine.
About the Author(s)
Salman Akhtar, MD, was born in India and completed his medical and psychiatric education there. Upon arriving in the USA in 1973, he repeated his psychiatric training at the University of Virginia School of Medicine, and then obtained psychoanalytic training from the Philadelphia Psychoanalytic Institute. Currently, he is Professor of Psychiatry at Jefferson Medical College and a training and supervising analyst at the Psychoanalytic Center of Philadelphia. He has authored, edited or co-edited more than 300 publications including books on psychiatry and psychoanalysis and several collections of poetry. He is also a Scholar-in-Residence at the Inter-Act Theatre Company in Philadelphia. Salman Akhtar received the Sigourney Award in 2012.
You may also like