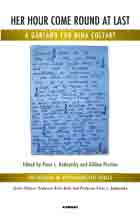 Book Details
Publisher : Routledge
Published : 2011
Cover : Paperback
Pages : 398
Category :
Psychoanalysis
Catalogue No : 29364
ISBN 13 : 9781855758780
ISBN 10 : 1855758784
Also by Peter L. Rudnytsky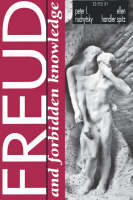 This title is a celebration of the life of Nina Coltart, who had a career in medicine and psychoanalysis and was author of bestselling titles in psychotherapy The Baby and the Bathwater and How to Survive as a Psychotherapist. The book contains a large number of contributions by specialists in the field including Michael Brearley, Susan Budd and Anthony Molino.
The book offers a long-overdue tribute to Nina Coltart (1927-1997), who was a leading figure in the Independent Group of the British Psychoanalytical Society and, indeed, one of the greatest psychoanalysts of the twentieth century. In addition to providing a comprehensive assessment of Coltart's life and work by patients, supervisees, friends, family members, and readers, the editors have compiled all of her hitherto unpublished or uncollected writings, making this book a capstone of her legacy to psychoanalysis.
Reviews and Endorsements
'Nina Coltart was a courageous analyst who insisted on speaking with a voice that was distinctively her own. Her Hour Come Round at Last comprises of several essays not included in her three collections and some previously unpublished writings, along with tributes paid to her by friends, patients, colleagues, and others. Taken together, these pieces manage to convey a sense of who Nina Coltart was in all her full and complex humanity.'
- Thomas H. Ogden, MD

Contents:
FOREWORD - Brett Kahr
INTRODUCTION - Peter L. Rudnytsky
PART I: TRIBUTES (A) PATIENTS
CHAPTER ONE: Nina-isms - Susan Budd
CHAPTER TWO: Ways of knowing - Muriel Mitcheson Brown
CHAPTER THREE: Nina and the parcel - Alex Douglas-Morris
CHAPTER FOUR: A Buddhist way of seeing - Barbara Hopkinson
CHAPTER FIVE: A one-off visit - Kathleen Murphy
TRIBUTES (B) SUPERVISEES
CHAPTER SIX: A whole attitude to life and work - Michael Brearley
CHAPTER SEVEN: Charisma - Mary Twyman
CHAPTER EIGHT: Nina Coltart the consultant: hospitality conditional and unconditional - Pina Antinucci
CHAPTER NINE: My Nina - Maggie Schaedel
CHAPTER TEN: An "internal supervisor" - Elizabeth Wilde McCormick
CHAPTER ELEVEN: Baby Peter - Mary Leatt
TRIBUTES (C) FRIENDS
CHAPTER TWELVE: Homage to a valued friend - A. H. Brafman
CHAPTER THIRTEEN: A recollection of friendship - Nina Farhi
CHAPTER FOURTEEN: My pen pal - Gill Davies
CHAPTER FIFTEEN: The silent listener - Mona Serenius
CHAPTER SIXTEEN: Nina Coltart: a person of paradox - Stuart A. Pizer
CHAPTER SEVENTEEN: Cometh the hour - Brendan MacCarthy
TRIBUTES (D) SCHOOLMATES
CHAPTER EIGHTEEN: School friends - Janet Mothersill
CHAPTER NINETEEN: That sense of awe - Jane Reid
CHAPTER TWENTY: A knock on my door - Antonia Gransden
CHAPTER TWENTY-ONE: A very special time - Anne E. Knight
TRIBUTES (E) FAMILY
CHAPTER TWENTY-TWO: Little Christmas - Mary Nottidge
CHAPTER TWENTY-THREE: A chink of craziness - Penelope Twine
CHAPTER TWENTY-FOUR: Memories of Neen - Martin Preston
CHAPTER TWENTY-FIVE: Word games - David Preston
CHAPTER TWENTY-SIX: A five-minute introduction - Gillian Preston
TRIBUTES (F) READERS
CHAPTER TWENTY-SEVEN: Bare attention: the love that is enough? - Gherardo Amadei and Sara Boffito
CHAPTER TWENTY-EIGHT: In praise of Nina Coltart - Peter L. Rudnytsky
CHAPTER TWENTY-NINE: For Nina Coltart: in memoriam, or calling the thing by its name - Anthony Molino
PART II: UNCOLLECTED WRITINGS (A) TRAVELS
CHAPTER THIRTY: The Grand Tour of New England
CHAPTER THIRTY-ONE: The Trans-Siberian Railway
CHAPTER THIRTY-TWO: A Tuscan holiday
CHAPTER THIRTY-THREE: Hotel drama in New York
UNCOLLECTED WRITINGS (B) ESSAYS
CHAPTER THIRTY-FOUR: Diagnosis and assessment of suitability for psychoanalytic psychotherapy
CHAPTER THIRTY-FIVE: The assessment of psychological-mindedness in the psychiatric interview
CHAPTER THIRTY-SIX: To go or not to go
CHAPTER THIRTY-SEVEN: Psychoanalysis and Buddhism: does the ego exist?
CHAPTER THIRTY-EIGHT: Self-regarding
CHAPTER THIRTY-NINE: Ingredient X
UNCOLLECTED WRITINGS (C) REVIEWS
CHAPTER FORTY: Reason and Violence, by R. D. Laing and D. G. Cooper CHAPTER FORTY-ONE: The Technique at Issue: Controversies in Psychoanalysis from Freud and Ferenczi to Michael Balint, by André Haynal
CHAPTER FORTY-TWO: Mother, Madonna, Whore: The Idealization and Denigration of Motherhood, by Estela V. Welldon
CHAPTER FORTY-THREE: Forces of Destiny: Psychoanalysis and Human Idiom, by Christopher Bollas
CHAPTER FORTY-FOUR: Ignatius of Loyola: The Psychology of a Saint, by W. W. Meissner
CHAPTER FORTY-FIVE: Body, Blood and Sexuality: A Psychoanalytic Study of St. Francis's Stigmata and Their Historical Context, by Nitza Yarom
CHAPTER FORTY-SIX: The Electrified Tightrope, by Michael Eigen
CHAPTER FORTY-SEVEN: Cultivating Intuition: An Introduction to Psychotherapy, by Peter Lomas
CHAPTER FORTY-EIGHT: Some comments on The Silent Cry, by Mona Serenius
UNCOLLECTED WRITINGS (D) OBITUARIES
CHAPTER FORTY-NINE: Dr Maurice Friedman
CHAPTER FIFTY: Jafar Kareem
UNCOLLECTED WRITINGS (E) CURRICULUM VITAE
CHAPTER FIFTY-ONE: Nina Elizabeth Cameron Coltart
Afterword - Gillian Preston
INDEX
About the Editor(s)
Peter L. Rudnytsky is Professor of English at the University of Florida, a Visiting Scholar in the Psychoanalytic Studies Program at Emory University, and the editor of American Imago. Honorary Member of the American Psychoanalytic Association and Corresponding Member of the Institute for Contemporary Psychoanalysis in Los Angeles, he is a Licensed Clinical Social Worker with a private practice in Gainesville. He received the Gradiva Award in 2003 for Reading Psychoanalysis: Freud, Rank, Ferenczi, Groddeck, and in 2004 was the Fulbright/Freud Society Scholar of Psychoanalysis in Vienna.
More titles by Peter L. Rudnytsky
Gillian Preston, née Coltart, trained as a primary school teacher. She established a branch of the Preschool Play Group Movement in Bournemouth and, in the early 1980s, joined the newly formed Adult Literacy Scheme. She worked for many years as a Welfare Officer for the Donkey Sanctuary, Sidmouth, Devon and is currently involved with local groups of Friends of the Earth and Amnesty International.
You may also like