Good Stuff: Courage, Resilience, Gratitude, Generosity, Forgiveness, and Sacrifice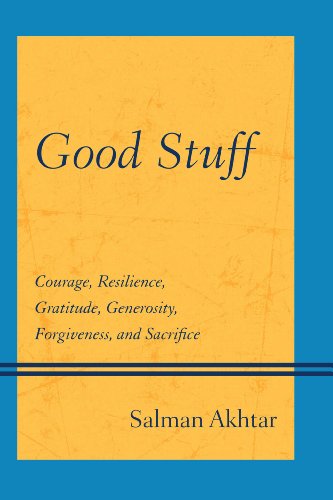 Book Details
Publisher : Rowman and Littlefield
Published : 2014
Cover : Paperback
Pages : 220
Category :
Psychoanalysis
Catalogue No : 39144
ISBN 13 : 9781442238169
ISBN 10 : 144223816X
Also by Salman Akhtar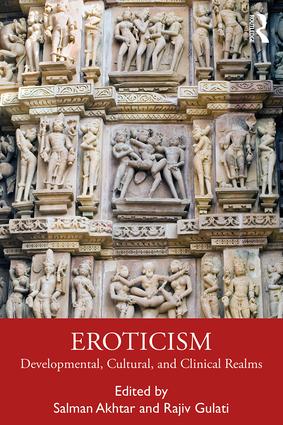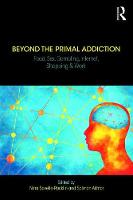 Good Stuff is divided into two main parts; Part I addresses Positive Attributes and Part II, Positive Actions. The former contains chapters on Courage, Resilience, and Gratitude. The latter contains chapters on Generosity, Forgiveness, and Sacrifice. Together, the six chapters constitute a harmonious gestalt of the relational scenarios that assure enrichment of human experience.
This book offers socioclinical meditations to temper Freud's view that human beings are essentially 'bad' and whatever goodness they can muster is largely defensive. By elucidating the origins, dynamics, social pleasures, and clinical benefits of courage, resilience, gratitude, generosity, forgiveness, and sacrifice, this book sheds light on a corner of human experience that has remained inadequately understood by psychoanalysts and other mental health professionals.
About the Author(s)
Salman Akhtar, MD, was born in India and completed his medical and psychiatric education there. Upon arriving in the USA in 1973, he repeated his psychiatric training at the University of Virginia School of Medicine, and then obtained psychoanalytic training from the Philadelphia Psychoanalytic Institute. Currently, he is Professor of Psychiatry at Jefferson Medical College and a training and supervising analyst at the Psychoanalytic Center of Philadelphia. He has authored, edited or co-edited more than 300 publications including books on psychiatry and psychoanalysis and several collections of poetry. He is also a Scholar-in-Residence at the Inter-Act Theatre Company in Philadelphia. Salman Akhtar received the Sigourney Award in 2012.
You may also like