From Trauma to Harming Others: Therapeutic Work with Delinquent, Violent and Sexually Harmful Children and Young People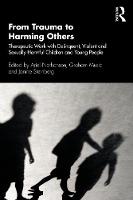 Also by Janine Sternberg

Also by Graham Music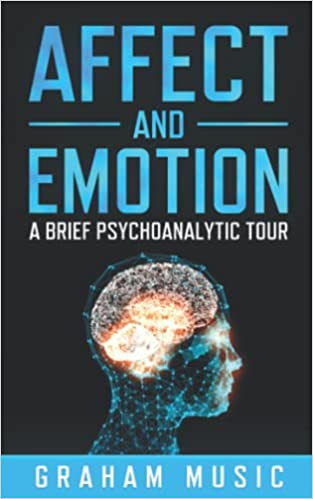 From Trauma to Harming Others shows the approach of professionals from the world-renowned Portman Clinic, which specializes in work with violence, delinquency and sexual acting out.
This book focuses on the intricacies of working with young people who display such worrying behaviours. Written by experienced and eminent authors, the chapters unpack central theories and open up original ideas describing a range of work with sexual offenders, compulsive pornography users and violent young people. The central theme of the book is trauma and how acting out can be understood as a way of managing the psychic pain of such trauma. The chapters are ingrained with understandings from the classical psychoanalytic traditions of the Portman and Tavistock Clinics, together with more recent thinking about trauma, rooted in neurobiological, developmentally and trauma informed theories. They emphasize the need for awareness of both the victim of trauma and the perpetrator within the same person presenting for help, while panning treatment.
With insights and examples from experienced clinicians, this book will be of value to all those working with traumatized, acting out young people.
Reviews and Endorsements
An important contribution to the trauma, attachment, mental health, forensic, and addiction world from the well-respected London based Portman Clinic. With rich and informative psychodynamic informed chapters written by a range of experienced and passionate practitioners. Covering mainly from a psychodynamic perspective current and timely topics ranging from pornography and internet sex, to relational trauma, to re-enacting sexual acts, to self-harm. Theories interwoven with concepts, vignettes, and case illustrations. Not to be missed. - Dr Karen Treisman, Clinical Psychologist, Author, and Organisational Consultant.
About the Editor(s)
Ariel Nathanson is a Consultant Child and Adolescent Psychotherapist. He is the clinical lead for the treatment of the under 21s at the Portman Clinic, where he has been working for many years, specialising in the assessment and treatment of children, adolescents and young adults who display perverse, delinquent and violent behaviours.
Graham Music is a Consultant Child Psychotherapist and Associate Clinical Director at the Tavistock Clinic in London. His main clinical interests are in developing services in community settings such as schools, and in working with children who are Looked after or adopted, and the adults in their lives. He teaches on many courses and trainings in Britain, and abroad, is on the editorial board of the child psychotherapy journal and has published particularly on the interface of developmental research and therapeutic practice. He is also an adult psychotherapist working in private practice.
Janine Sternberg is a Consultant Child and Adolescent Psychotherapist at the Portman Clinic, Tavistock and Portman NHS Trust, having worked for many years at the Tavistock Mulberry Bush Day Unit. She trained originally as a child psychotherapist at the Tavistock Clinic and subsequently as an adult psychotherapist at the BAP. She is very involved in training issues in both institutions and active in the professional body for child psychotherapists, the ACP. She is currently Joint Editor of the Journal of Child Psychotherapy.
You may also like