Food Matters: Biopsychosocial Perspectives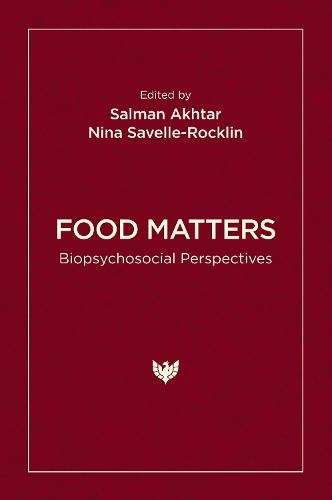 Book Details
Publisher : Phoenix Publishing House
Published : October 2023
Cover : Paperback
Pages : 260
Category :
Forthcoming
Category 2 :
Psychoanalysis
Catalogue No : 97105
ISBN 13 : 9781800132023
ISBN 10 : 9781800132
Also by Salman Akhtar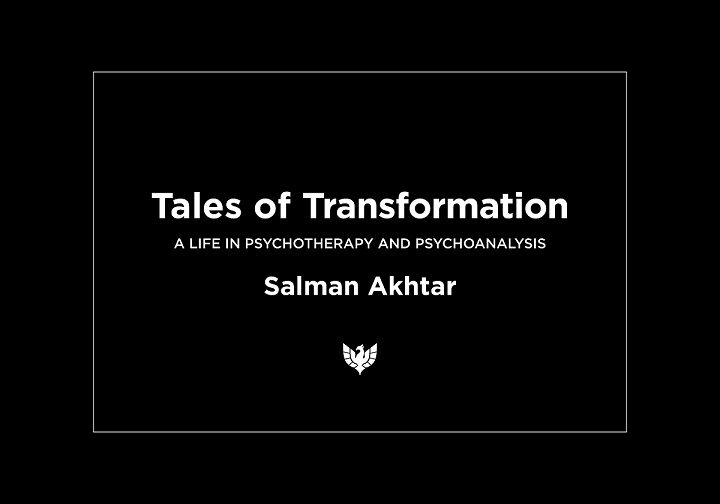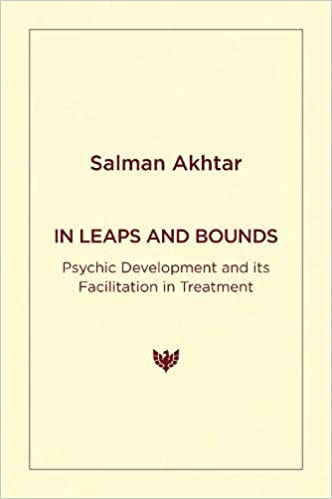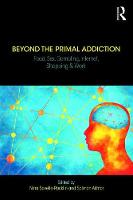 Food matters because food is essential to sustain life, and food matters are complex and wide-ranging, encompassing the symbolic as well as the practical. The rich discussions of the relationship between food and health, illness, sexuality, aggression, narcissism, morality, money, immigration, and movies present fresh ideas and pertinent vignettes that will be useful for all practising clinicians.
CONTENTS
Acknowledgments
About the editors and contributors
Introduction
Part I: Mostly biology
1. Food and health
Kelsey Leon
2. Food and illness
Julian Stern
Part II: Mostly psychology
3. Food and sexuality
Surreya Iscan and Cuneyt Iscan
4. Food and aggression
Nina Savelle-Rocklin
5. Food and narcissism
Asmita Sharma and Prachi Akhavi
6. Food and morality
Clara Mucci
Part III: Mostly sociology
7. Food and money
Alan Michael Karbelnig
8. Food and immigration
Salman Akhtar
9. Food and movies
Thomas Wolman
References
Index
About the Editor(s)
Salman Akhtar, MD, was born in India and completed his medical and psychiatric education there. Upon arriving in the USA in 1973, he repeated his psychiatric training at the University of Virginia School of Medicine, and then obtained psychoanalytic training from the Philadelphia Psychoanalytic Institute. Currently, he is Professor of Psychiatry at Jefferson Medical College and a training and supervising analyst at the Psychoanalytic Center of Philadelphia. He has authored, edited or co-edited more than 300 publications including books on psychiatry and psychoanalysis and several collections of poetry. He is also a Scholar-in-Residence at the Inter-Act Theatre Company in Philadelphia. Salman Akhtar received the Sigourney Award in 2012.
Nina Savelle-Rocklin, Psy.D. is a Los Angeles-based psychoanalyst specialising in eating disorders. She is the author of Food for Thought: Perspectives on Eating Disorders and The Binge Cure: 7 Steps to Outsmart Emotional Eating. She also co-edited (with Salman Akhtar) Beyond the Primal Addiction. She has written articles and book chapters on binge eating, bulimia, and mistrust as it pertains to eating disorders, as well as on the origins and fundamentals of psychoanalysis. She is regularly featured in podcasts, radio shows, print media, and online summits throughout the globe. She hosts The Dr. Nina Show radio program on LA Talk Radio. Her TEDx talk is 'Why Binge Eating is NOT about Food'.
You may also like