Besides Family: Extending the Orbit of Psychic Development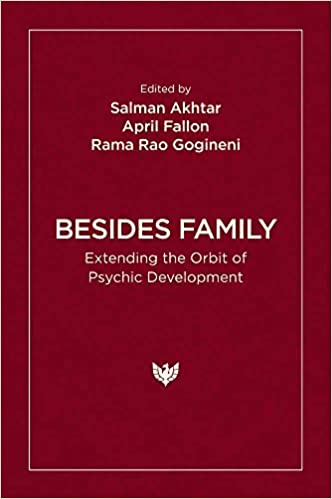 Book Details
Publisher : Karnac Books
Published : June 2023
Cover : Paperback
Pages : 224
Category :
Psychoanalysis
Catalogue No : 97142
ISBN 13 : 9781800131774
ISBN 10 : 1800131771
Also by Salman Akhtar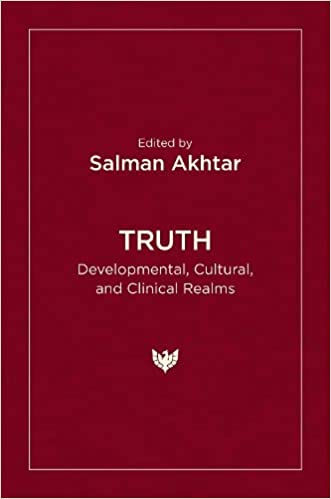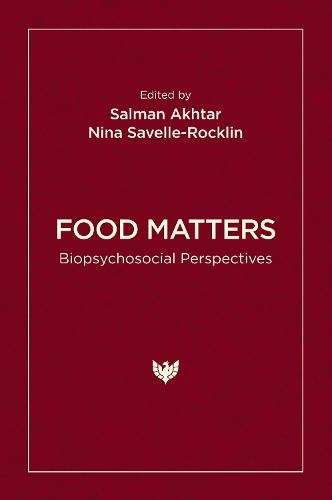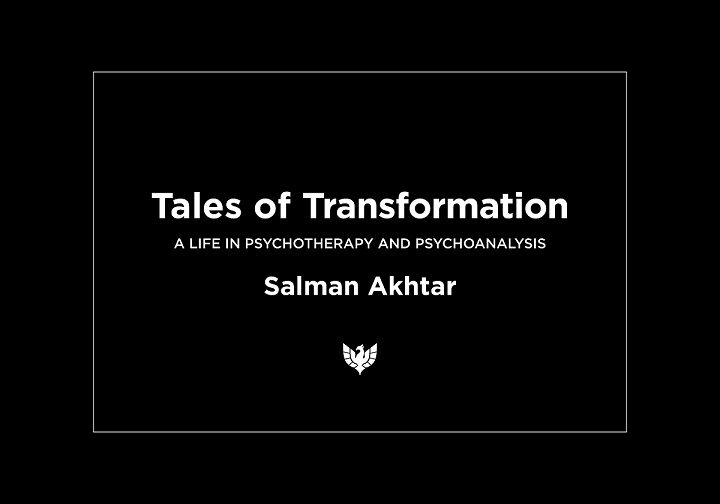 With contributions from Salman Akhtar, Patricia Boguski, Ann Eichen, April Fallon, Theodore Fallon, Jr., Rama Rao Gogineni, Mark Moore, Sonja Ware.
Collectively authored by psychoanalytic colleagues of multiple nationalities, ages, genders, religious origins, and meta-theoretical persuasions, Besides Family goes far beyond the usual orbit of parents and siblings. Casting a wide net, the contributors look at a number of key figures who may affect an individual's psychic development and functioning. Each character receives a full chapter which highlights both the beneficial and adverse possibilities within these relationships.
The book opens with a chapter on nannies, tracing the centuries-old history in the West and focusing on four renowned psychoanalysts: Sigmund Freud, Sándor Ferenczi, John Bowlby, and Wilfred Bion. Next comes a discussion of neighbours, using material from religious texts, fiction, and poetry. This is followed by a chapter on childhood playmates and friends, which examines the nature of friendship and how it develops across the lifespan. School teachers come next, using literature on teacher–student relationships synthesised with psychoanalytic developmental theory. Clergy is the next subject of discussion, blending Judeo-Christian religious customs with psychoanalytic developmental theory. The developmental significance of adolescent peers is examined next using a blend of neurophysiology, endocrine studies, behavioral observations, social–cultural vectors, and psychoanalytic insights. A discussion of lovers and the myriad ways in which romantic relationships mirror early development is the penultimate chapter. The book ends on the role of mentors and the evolution of the mentor–mentee relationship, taking into account the impact of age, race, and gender.
The authors integrate material from history, anthropology, sociology, religion, literature, and film studies alongside vignettes from clinical practice and day-to-day life to bring theory to life. This fascinating exploration is essential reading for practising clinicians and trainees to broaden their understanding of the impact of the wide network that surrounds us all.
Table of Contents

Acknowledgements
About the editors and contributors
Introduction

CHAPTER ONE
Nannies
Patricia Boguski

CHAPTER TWO
Neighbors
Salman Akhtar

CHAPTER THREE
School Teachers
Theodore Fallon, Jr.

CHAPTER FOUR
Friends and Playmates
Mark Moore

CHAPTER FIVE
Clergy
Sonja Ware

CHAPTER SIX
Adolescent Peers
Rama Rao Gogineni

CHAPTER SEVEN
Lovers
Ann Eichen

CHAPTER EIGHT
Professional Mentors
April Fallon

References
Index
About the Editor(s)
Salman Akhtar, MD, was born in India and completed his medical and psychiatric education there. Upon arriving in the USA in 1973, he repeated his psychiatric training at the University of Virginia School of Medicine, and then obtained psychoanalytic training from the Philadelphia Psychoanalytic Institute. Currently, he is Professor of Psychiatry at Jefferson Medical College and a training and supervising analyst at the Psychoanalytic Center of Philadelphia. He has authored, edited or co-edited more than 300 publications including books on psychiatry and psychoanalysis and several collections of poetry. He is also a Scholar-in-Residence at the Inter-Act Theatre Company in Philadelphia. Salman Akhtar received the Sigourney Award in 2012.
April Fallon, Ph.D. is the Faculty Chair and Professor of Clinical Psychology at Fielding Graduate University and Clinical Professor in psychiatry at Drexel College of Medicine. She received her baccalaureate degree from Allegheny College (1975) and a Doctor of Philosophy in Psychology at the University of Pennsylvania (1981). She has received numerous awards for her teaching of psychiatric medical residents including the Psychiatric Educator 2012 from Philadelphia Psychiatric Society. She has co-authored six books with Virginia Brabender: Models of Inpatient Group Psychotherapy (1993), Awaiting the Therapist's Baby: A Guide for Expectant Parent-Practitioners (2003), Essentials of Group Psychotherapy (2004), Group Development in Practice: Guidance for Clinicians and Researchers on Stages and Dynamics of Change (2009), The Impact of Parenthood on the Therapeutic Relationship: Awaiting the Therapist's Baby (2018, 2nd Ed.), and Group Psychotherapy in Inpatient, Partial Hospital, and Residential Care settings (2019). She also has co-edited an additional volume, Working with Adoptive Parents: Research, Theory and Therapeutic Interventions (2013). In addition, she has researched and written on the development of disgust in children and adults, body image and eating disorders, the effects of childhood maltreatment, attachment and adoption.
Rama Rao Gogineni, M.D. is Division Head of Child Psychiatry at Cooper University Hospital and Professor in Psychiatry at Cooper Medical School of Rowan University. He received his M.D. degree from Osmania University in India (1972). He completed his General Psychiatry Residency from the University of Pennsylvania School of Medicine (1979) and his Child and Adolescent fellowship from Medical College of Pennsylvania (1982). He obtained a Master's degree in Family Therapy from the Family Institute of Philadelphia. He completed his psychoanalytic training from the Psychoanalytic Center of Philadelphia. Dr. Gogineni served as President of Philadelphia Psychiatric Society, Regional Counsel of Child and Adolescent Psychiatry of Eastern Pennsylvania, South Asian American Forum, and American Association for Social Psychiatry. He is a Distinguished Fellow of the American Psychiatric Association, The Academy of Child and Adolescent Psychiatry, and a member of the American College of Psychiatrists. He has written and presented on various aspect s of fatherhood, attachment, revenge, adoption, immigration, depression, neurobiology, and gratitude.
You may also like